Z7_NQ5E12C0LOF160QDKRNCOGGJI3
Portal U de A - Cabezote - WCV(JSR 286)
Actions
Teclas de Ayuda de acceso Rápido
ALT + 1 Inicio
ALT + 2 Noticias
ALT + 3 Mapa de sitio
ALT + 4 Búsqueda
ALT + 5 Preguntas frecuentes
ALT + 6 Atención al ciudadano
ALT + 7 Quejas y reclamos
ALT + 8 Iniciar Sesión
ALT + 9 Directorio telefónico
lunes, 15 de agosto 2022
15/08/2022
Links
Z7_NQ5E12C0LOF160QDKRNCOGGJ35
Inglés UdeA - MegaMenu - JSR(286)
Actions
Z7_NQ5E12C0LOF160QDKRNCOGGJA0
Portal U de A - Visor de Contenido - WCV(JSR 286)
Actions
University Institute of Physical Education and Sports
Z7_NQ5E12C0LOF160QDKRNCOGGJA1

Corporal Practices, Society, Education-Curriculum PES
Actions
Corporal Practices, Society, Education-Curriculum PES
Academic Unit:
University Institute of Physical Education and Sports
OECD
Discipline Medical and health sciences
Subdiscipline Health sciences
Strategic Focus
To study and investigate the configurable and reconfigurable processes of society, culture, and education in corporal practices.
Qualification of rural teachers (Cooperation with NGOs and government bodies).
Heritage of traditional, popular, and ancestral games.
Training of university teachers.
Curriculum transformation.
Necropolitics.
Research Areas and Topics
History of corporal practices.
Symbolic worlds.
Corporal identity.
Curriculum.
Corporal practices.
Professional culture.
Sustainable Development Goals (SDGs)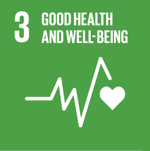 Group Coordinator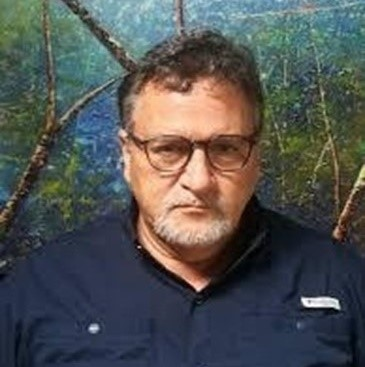 William Moreno Gómez, MSc, Ph.D.
Ph.D. in Education,
Universitat de Valencia, Spain.
Group Coordinator Email
Research Group Email
Scientific Cooperation
Collaborative Relationships
Research Network in Service-Learning in Physical Activity and Sport for Social Inclusion (RIADIS University of Granada).
Meaningful Education Network (UdeA, Universidad de La Serena, Universitat de Valencia, Universidad de Valparaíso).
Universidad Cathólica de Valparaíso.
Formative Evaluation Network, Universidad de Valladolid and others.
Academic Collaboration Network (IUEF, UNLP, UFES), MES Group (Mathematics, Education and Society).
Municipality of Caldas.
Municipality of Ituango.
Notable Projects
Teaching skills and training of professionals in the field of Physical Education in Medellín (financed by CODI), Ongoing.
Impact of non-institutionalized ludo-corporal practices on the health of the social fabric of marginalized neighborhoods of Medellin (2018, financed by INDER Medellin).
Curriculum roadmap of physical education for CER teachers.
School mapping as "epistemicide" of education: Understanding of schools on the margin. (Ongoing.) Funded by FONDECYT (two UdeA researchers participate).
Main Research Results
Chapter "La universidad y la formación del profesorado, encrucijada" (University and training of teachers, turning point), in Edisson Cuervo and William Moreno "Lectores y lecturas de José Gimeno Sacristán." Morata Editorial, Spain, 2020.
Book. William Gómez, Marco Fidel Gómez, Alejandro Vásquez (2016). "Comprensión y proyección del deporte orientado hacia el acercamiento social" (Understanding and projection of sport oriented towards social approach.) INDER Medellín. ISBN: 978-958-59306-4-3.
Curricular roadmap for rural PE. José Roberto Fernández, Sandra Pulido, Juan Carlos Echavarría. CORBANACOL (in press).
Chapter. Maria Isabel Herrera and William Moreno. The constitution of the young political in reading the corporeal and political statements of the mobilization in Colombia. In Alberto Moreno (2020) "Jóvenes en los márgenes de las instituciones escolares." (in press).
Research Portafolio
Expert advice on curricular design.
Educational analysis, PE, and situated corporal practices services.
Qualification programs in PE, diploma and master programs training.
Expert advice on undergraduate and postgraduate programs, master's training in PE line at school.
Development of productive pedagogical projects associated with education and PE.
Expert advice to PE microcenters.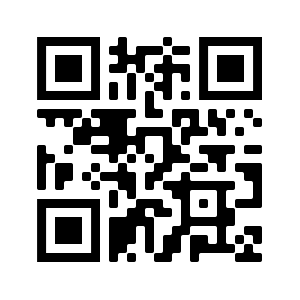 More Information

Z7_NQ5E12C0LOF160QDKRNCOGGJA3
Z7_NQ5E12C0LOF160QDKRNCOGGJQ0
Portal UdeA - Iconos Footer - WCV(JSR 286)
Actions