Z7_NQ5E12C0LOF160QDKRNCOGGJI3
Portal U de A - Cabezote - WCV(JSR 286)
Actions
Teclas de Ayuda de acceso Rápido
ALT + 1 Inicio
ALT + 2 Noticias
ALT + 3 Mapa de sitio
ALT + 4 Búsqueda
ALT + 5 Preguntas frecuentes
ALT + 6 Atención al ciudadano
ALT + 7 Quejas y reclamos
ALT + 8 Iniciar Sesión
ALT + 9 Directorio telefónico
jueves, 18 de agosto 2022
18/08/2022
Links
Z7_NQ5E12C0LOF160QDKRNCOGGJ35
Inglés UdeA - MegaMenu - JSR(286)
Actions
Z7_NQ5E12C0LOF160QDKRNCOGGJA0
Portal U de A - Visor de Contenido - WCV(JSR 286)
Actions
University Institute of Physical Education and Sports
Z7_NQ5E12C0LOF160QDKRNCOGGJA1

Leisure, Motor Expressions, and Society
Actions
Leisure, Motor Expressions, and Society
Academic Unit:
University Institute of Physical Education and Sports
OECD
Discipline Medical and health sciences
Subdiscipline Health sciences
Strategic Focus
The Leisure, Motor Expressions, and Society Group aims to generate research and educational processes in the field of Leisure, Public Policies and Society and also to Physical Education, School, curriculum, and Welfare. This generates new knowledge that does not lose sight of the social dynamics of knowledge, profession, and organizational processes. In addition, the group seeks to project its work at the local, national and international level to create strategic relationships for knowledge production.
Research Areas and Topics
Leisure and City.
Leisure, society, and conflict.
Leisure pedagogy
Sustainable Development Goals (SDGs)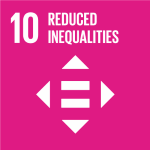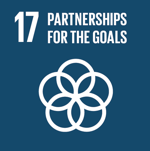 Group Coordinator
Carolina Gálvez Valencia PhD, MSc
Magister en Motricidad-Desarrollo Humano
Licenciada en educación física
Group Coordinator Email
Research Group Email
Scientific Cooperation
Collaborative Relationships
Currently, the research group GOCEMOS leads an alternative for leisure, recreation and collective health through the RUFROC network, a network of universities educating in leisure and recreation in Colombia.
The group has kept interest in doing work with the communities. Thus, the group has led hand in hand with the community of the Granizal village in the Municipality of Bello, Antioquia. Recreation and leisure programs from the sports table of the village to support the development of the inhabitants of the territory.
Notable Projects
Pluriversidad y Ontologías Múltiples. Otras Miradas A La Política Pública Del Deporte En Colombia (Pluriversity And Multiple Ontologies. Other Views On Public Sports Policy IN COLOMBIA), Pensar a Prática ISSN: 1980-6183, 2018
Enseñanza de la sistematización de experiencias en el componente investigativo de la formación de profesionales de Educación Física (Teaching the systematization of experiences in the research component of the training of Physical Education professionals), Universidad de Antioquia, Colombia, Motrivivência ISSN: 2175-8042, 2018
Distribución de los escenarios deportivos en la ciudad de Medellín: condiciones de posibilidad para su acceso para la mejora de la cualidad de vida de los ciudadanos. (Distribution of sports venues in Medellin: Terms for Accessibility to Improve the Quality of Life for Its Citizens . Movimento-revista de educação ISSN: 1518-0344, 2017
Main Research Results
LEISURE, RECREATION, AND FREE TIME IN VOCATIONAL EDUCATIONAL PROCESSES IN LATIN AMERICA: The cases of Brazil, Colombia, and Venezuela.
Motor expressions of play.
Reflections on the curriculum of the field of knowledge.
Characterization of Professional Education in Physical Education, Sports and Recreation in Colombia.
Research Portafolio
The products and services that the group offers to the community are expert advice, education, research and intervention models involving issues related to Leisure, Public Policy, Physical Education, School, Curriculum, and Wellness.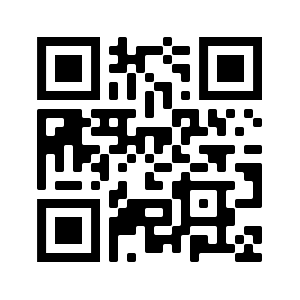 More Information

Z7_NQ5E12C0LOF160QDKRNCOGGJA3
Z7_NQ5E12C0LOF160QDKRNCOGGJQ0
Portal UdeA - Iconos Footer - WCV(JSR 286)
Actions