Z7_NQ5E12C0LOF160QDKRNCOGGJI3
Portal U de A - Cabezote - WCV(JSR 286)
Actions
Teclas de Ayuda de acceso Rápido
ALT + 1 Inicio
ALT + 2 Noticias
ALT + 3 Mapa de sitio
ALT + 4 Búsqueda
ALT + 5 Preguntas frecuentes
ALT + 6 Atención al ciudadano
ALT + 7 Quejas y reclamos
ALT + 8 Iniciar Sesión
ALT + 9 Directorio telefónico
miércoles, 17 de agosto 2022
17/08/2022
Links
Z7_NQ5E12C0LOF160QDKRNCOGGJ35
Inglés UdeA - MegaMenu - JSR(286)
Actions
Z7_NQ5E12C0LOF160QDKRNCOGGJA0
Portal U de A - Visor de Contenido - WCV(JSR 286)
Actions
School of Nutrition and Dietetics
Z7_NQ5E12C0LOF160QDKRNCOGGJA1

Interdisciplinary Research Group on Nutrition and Health Education
Actions
Interdisciplinary Research Group on Nutrition and Health Education
Academic Unit:
School of Nutrition and Dietetics
OECD
Discipline Social sciences
Subdiscipline Educational sciences
Strategic Focus
GIIESEN aims to become a group formed by researchers committed to activities such as teaching and research on health and nutrition. Additionally, the group seeks to promote interaction with national and international peers to produce new applicable knowledge so as to contribute to solving issues related to its fields of application of interest.
Research Areas and Topics
Pedagogía y didácticas de la Información, Comunicación y Educación para la Salud, Alimentación y Nutrición (Pedagogy and information didactics, Health Communication and Education, Food and Nutrition–ICESAN).
Responsabilidad social empresarial y la Información, Comunicación y Educación en alimentación y Nutrición (Corporate social responsibility and information, communication and education in food and nutrition—ICEAN).
Sustainable Development Goals (SDGs)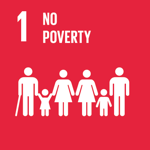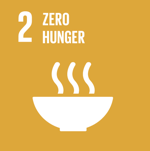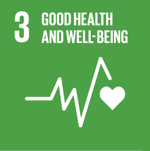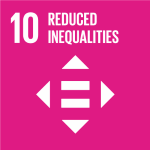 Group Coordinator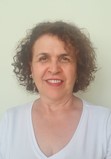 Teresita Alzate Yepes, Ph.D.
Ph.D. in pedagogical actions and community development.
Universitat de València – Spain.
Group Coordinator Email
Research Group Email
Scientific Cooperation
Collaborative Relationships
Nutritional epidemiology group ­ Autonomous University of the State of Hidalgo (Mexico).
CONINUT, Consortium of Researchers in Nutriology (México).
Research network on healthy lifestyles (Latin America).
REDCUPS, Colombian Network of Health Promoting Universities.
School of Nutrition and Dietetics ­ Universidad de Chile.
School of Nutrition ­ Universidad Nacional de Cordoba (Argentina).
Notable Projects
Colon cancer prevention (ECNT). Educational perspective against obesity from a food, nutrition, and physical activity approach, applied to a population of schoolchildren from Antioquia and Quindío.
Validation of a regulated game, named "Little Chefs," to promote healthy lifestyles and consumption of fruits and vegetables in children over seven years.
Cocinando la coca saludable en la U program (preparation of a healthy, tupper-packed lunch at the university).
Identity of professors from health-related schools at Universidad de Antioquia.
Main Research Results
Undergraduate, master's degree, and doctoral-level students.
Research product books: Cookbook, resulting from the "Cocinando Salud en la U" (Cooking Health at the University) project. 2016. ISBN: 9789585413030.
Scientific journal papers: Validation of the educational material for the "Niñ@s en Movimiento" (children in motion) program to Treat child Obesity ISSN: 2256-3334.
The nutritionist educator: conceptions of students from the Nutrition program of the Universidad Nacional de Córdoba (Argentina).
Research Portafolio
Technical, scientific, and specific expert advice on social communication for health.
Expert advice on formulation and design of education projects on health and nutrition.
Expert advice on design and implementation of ICEAN-based methods, techniques, and technologies, adapted to the corresponding audiences and educational goals.
Expert advice on execution of radio programs on food and nutrition issues.
Validation of educational material on health and nutrition.
Consulting on health/nutrition educational projects and techniques.

More Information

Z7_NQ5E12C0LOF160QDKRNCOGGJA3
Z7_NQ5E12C0LOF160QDKRNCOGGJQ0
Portal UdeA - Iconos Footer - WCV(JSR 286)
Actions