Z7_NQ5E12C0LOF160QDKRNCOGGJI3
Portal U de A - Cabezote - WCV(JSR 286)
Actions
Teclas de Ayuda de acceso Rápido
ALT + 1 Inicio
ALT + 2 Noticias
ALT + 3 Mapa de sitio
ALT + 4 Búsqueda
ALT + 5 Preguntas frecuentes
ALT + 6 Atención al ciudadano
ALT + 7 Quejas y reclamos
ALT + 8 Iniciar Sesión
ALT + 9 Directorio telefónico
martes, 16 de agosto 2022
16/08/2022
Links
Z7_NQ5E12C0LOF160QDKRNCOGGJ35
Inglés UdeA - MegaMenu - JSR(286)
Actions
Z7_NQ5E12C0LOF160QDKRNCOGGJA0
Portal U de A - Visor de Contenido - WCV(JSR 286)
Actions
School of Nutrition and Dietetics
Z7_NQ5E12C0LOF160QDKRNCOGGJA1

Food and Nutrition Management for Communities Group of Research
Actions
Food and Nutrition Management for Communities Group of Research
Academic Unit:
School of Nutrition and Dietetics
OECD
Discipline Medical and health sciences
Subdiscipline Health sciences
Strategic Focus
We aim to develop research that allows the updating, generation and dissemination of relevant scientific knowledge for the professional performance of the dietitian nutritionist. This is in order to benefit the diverse populations served in food and nutrition programs for communities, and thus to highlight the contribution of food and nutrition services to the promotion of health and good eating habits, to the prevention of diseases, and to the treatment of these in both clinical and institutional services.
Research Areas and Topics
Food, nutrition, and health at work.
Management, accompaniment, monitoring and control in food and nutrition to communities.
Human resources in nutrition: education and career path.
Sustainable Development Goals (SDGs)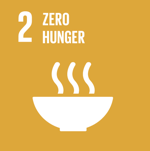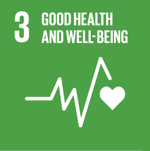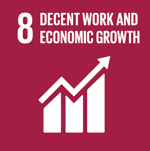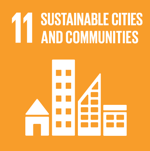 Group Coordinator

Diana María Orozco Soto. MSc, ND
Master's in Food Sciences and Human Nutrition.
Universidad de Antioquia, Colombia.
Group Coordinator Email
Research Group Email
Scientific Cooperation
Collaborative Relationships
Center for Studies in Higher Education in Agriculture (CEESA) ­ Universidad Agraria de La Habana (Cuba).
Research and Management Group ­ National University of San Marcos (Peru).
Department of Management of Collective Food Services, School of Nutrition and Dietetics ­ Universidad de la República (Uruguay).
Advisory Company Silvotecnia SAS (Colombia).
Reforestation company El Guásimo SAS (Colombia).
Corporación interuniversitaria de Servicios (Colombia).
Empresas Públicas de Medellín (EPM, Colombia).
Notable Projects
Experiences of food and nutritional care in emergency situations. The Case of Hidroituango, Colombia.
Characteristics of the labor feeding of workers from medium sized companies in the textile sector of Medellin and the North of Aburra Valley.
Feeding conditions of workers in medium and large food and beverage production companies.
Food Conditions of the Workers of a Commercial Food Service in Medellin.
Main Research Results
Our research encompasses three lines of action, which in 10 years have allowed us to carry out more than 20 research projects, 46 scientific initiation works, internships in undergraduate research, and master's theses in food sciences and human nutrition. This research has allowed us to contribute with presentations in multiple national and international conferences in addition to the publication of scientific articles and book chapters in nationally and internationally indexed journals. For example:
Estado actual de las prácticas con egresados de las unidades académicas de la Universidad de Antioquia, (Current status of internships with graduates of academic units of the Universidad de Antioquia) Colombia, ISSN: 0185-2760, 2013;
Alternativas para garantizar la inocuidad y evitar pérdidas y desperdicios de alimentos Colombia, 2020 (En: Aprendizajes en tiempos de COVID-19), ISBN: 978-958-48-9666-7;
Condiciones de alimentación de trabajadores de un servicio de alimentación comercial. Medellín-Colombia, 2020, ISSN: 1989-7790.
Research Portafolio
Expert advice in:
Operation, contracting and auditing of food services.
Administration and management of food services.
Elaboration of Drafts and Menu Cycles for food services to groups.
Standardization of preparations programs.
Food at work, safety and health at work.
Consultation materials:

More Information

Z7_NQ5E12C0LOF160QDKRNCOGGJA3
Z7_NQ5E12C0LOF160QDKRNCOGGJQ0
Portal UdeA - Iconos Footer - WCV(JSR 286)
Actions