Z7_NQ5E12C0LOF160QDKRNCOGGJI3
Portal U de A - Cabezote - WCV(JSR 286)
Actions
Teclas de Ayuda de acceso Rápido
ALT + 1 Inicio
ALT + 2 Noticias
ALT + 3 Mapa de sitio
ALT + 4 Búsqueda
ALT + 5 Preguntas frecuentes
ALT + 6 Atención al ciudadano
ALT + 7 Quejas y reclamos
ALT + 8 Iniciar Sesión
ALT + 9 Directorio telefónico
Z7_NQ5E12C0LOF160QDKRNCOGGJ35
Inglés UdeA - MegaMenu - JSR(286)
Actions
Z7_NQ5E12C0LOF160QDKRNCOGGJA0
Portal U de A - Visor de Contenido - WCV(JSR 286)
Actions
School of Nutrition and Dietetics
Z7_NQ5E12C0LOF160QDKRNCOGGJA1

Socio-economic Determinants of the Health and Nutrition Situation
Actions
Socio-economic Determinants of the Health and Nutrition Situation
Academic Unit:
School of Nutrition and Dietetics
OECD
Discipline Medical and health sciences
Subdiscipline Health sciences
Strategic Focus
Our research group is committed to studying nutrition- and food-related public problems. We intend to support the implementation, analysis, and assessment of public policies and other related interventions. In order to do this, the group works in the following research areas:
Equitable, sustainable, and healthy food systems.
Sustainable and healthy food environments.
Sustainable, healthy, and adequate food.
Sustainable and healthy food environments.
Research Areas and Topics
Social, economic, and commercial determinants of the multiple manifestations of malnutrition.
Sustainable food systems.
Food and nutrition public policies.
Human right to food.
Sustainable Development Goals (SDGs)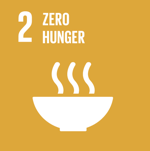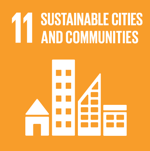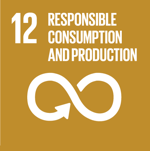 Group Coordinator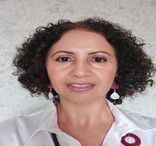 Laura Inés González Zapata, Ph.D.
Ph.D. in Public Health.
Universidad de Antioquia - Colombia.
Group Coordinator Email
Scientific Cooperation
Collaborative Relationships
Universidad Nacional de Colombia.
Estadual Paulista University.
Analysis Unit for Food and Nutrition Policies, UdeA.
Public Nutrition Problems Unit, UdeA.
Health and nutrition epidemiological research nucleus, University of Sao Paulo, Brazil.
PhD in Trasnational Nutrition Sciences­ Univ. de Guadalajara (Mexico).
Ibero-American Nutrition Foundation (FINUT, Spain).
Notable Projects
Characteristics of Alternative Food Distribution Structures and Their Potential for the Construction of Sovereignty Public Policies, and Food and Nutrition Security.
Ultra-processed food consumption tendencies in Colombia, according to sociodemographic and economic determinants.
Nutritional and food profile of Antioquia 2019. Food Environment Component. Food acquisition, Nutritional Labelling, and Food products and non-alcoholic beverage advertisement.
South American Youth/Child Cardiovascular and Environmental (SAYCARE Study).
Main Research Results
Contribution to Antioquia's 12-year plan for food and nutrition security 2020-2031.
Food profile of Antioquia 2019 (ISBN 9789585124-02-8), by means of the inclusion and development of the "Sustainable and Healthy Food Environments" component.
Global benchmarking of children's exposure to television advertising of unhealthy foods and beverages across 22 countries.
Association of all forms of malnutrition and socioeconomic status, educational level, and ethnicity in Colombian children and non-pregnant women.
Research Portafolio
Expert advice and accompaniment to governmental and civil society, national and international organizations, with the intention of creating public policies on subjects related to short commercialization circuits, ultra-processed food, sustainable and healthy food environments, and informative food environments.
Expert advice and accompaniment with the intention of developing actions for generating sustainable and healthy food environments and systems.
Expert advice and training for municipal administrative and community entities from the department of Antioquia, with the intention of implementing the Food Needs System, so as to guarantee an adequate and sustainable diet for the communities.

More Information

Z7_NQ5E12C0LOF160QDKRNCOGGJA3
Z7_NQ5E12C0LOF160QDKRNCOGGJQ0
Portal UdeA - Iconos Footer - WCV(JSR 286)
Actions