Z7_NQ5E12C0LOF160QDKRNCOGGJI3
Portal U de A - Cabezote - WCV(JSR 286)
Actions
Teclas de Ayuda de acceso Rápido
ALT + 1 Inicio
ALT + 2 Noticias
ALT + 3 Mapa de sitio
ALT + 4 Búsqueda
ALT + 5 Preguntas frecuentes
ALT + 6 Atención al ciudadano
ALT + 7 Quejas y reclamos
ALT + 8 Iniciar Sesión
ALT + 9 Directorio telefónico
lunes, 15 de agosto 2022
15/08/2022
Links
Z7_NQ5E12C0LOF160QDKRNCOGGJ35
Inglés UdeA - MegaMenu - JSR(286)
Actions
Z7_NQ5E12C0LOF160QDKRNCOGGJA0
Portal U de A - Visor de Contenido - WCV(JSR 286)
Actions
Z7_NQ5E12C0LOF160QDKRNCOGGJA1
Biotransformation Group
Academic Unit:
School of Microbiology
OECD
Discipline Natural sciences
Subdiscipline Biological sciences
Strategic Focus
The Biotransformation Group uses biotechnology as a tool for developing new processes and products that respond to the needs of the industrial sector (cosmetics, food and pharmaceutical, among others) by conducting research projects and technological development and innovation, based on the biotechnological use of agroindustrial waste and by-products.
Research Areas and Topics
Bioprocesses and Scaling.
Bioprospecting and Improvement of Strains.
Agroindustrial and Food Microbiology.
Sustainable Development Goals (SDGs)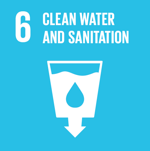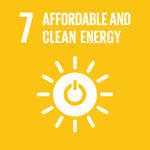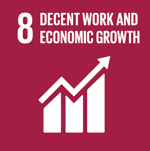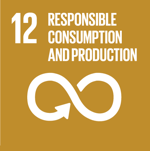 Group Coordinator

Luisa Fernanda Rojas Hoyos, Ph.D.
Ph.D. in Biology.
Universidad de Antioquia – Colombia.
Group Coordinator Email
Scientific Cooperation
Collaborative Relationships
Specialized knowledge networks: BioAli Network (CYTED).
National cooperation: Universidad Nacional de Colombia; Universidad Cooperativa de Colombia, Sanadores Ambientales, Levapan, Sosteli Group, Color Cacao, Universidad El Bosque, Universidad CES, Institución Universitaria Colegio Mayor de Antioquia (IUCMA).
International cooperation: University of Surrey, ESPOL, Tu Berlin, UNAM, Universidad de Chile, Instituto Tecnológico y de Estudios Superiores de Monterrey (TEC), Institute of Biomedical Sciences of the University of São Paulo — Brazil, Dairy Institute of Asturias.
Notable Projects
Production at pilot plant scale of polyhydroxyalkanoates-type (PHA) biopolymers produced by fermentation using residues from the sugar-alcohol industry (Minciencias, 2015).
Production of indigenous enzymes from native strains for the elaboration of suero costeño (coastal serum), (Minciencias, 2017)Valorization of agro-industrial waste: A bioelectrochemical system for waste degradation and energy recovery from industrial coffee waste (Newton Price, 2019).
Assessment of antagonistic activity of siderophores produced by native isolates of lead-tolerant Pseudomonas spp. Phases 1 and 2 (UdeA-ColMayor, 2019).
Implementation of a disinfection technology to control the spreading of agents responsible for Acute Respiratory Infection (ARI) with pandemic potential through spraying of natural products (Minciencias, 2020).
Main Research Results
In silico analysis of PhaG-like protein in Ralstonia eutropha H16, potentially involved in polyhydroxyalkanoates synthesis. DOI: 10.33571/rpolitec.v15n29a5.
Real‐time optimization and control for polyhydroxybutyrate fed‐batch production at pilot plant scale. DOI: https://doi.org/10.1002/jctb.6500. Online ISSN:1097-4660.
Evaluation of polyhydroxyalkanoate (PHAs) production with a bacterial isolate using cassava flour hydrolysates as an alternative substrate. DOI: 10.15446/dyna.v86n208.72019.
Optimización de la hidrólisis enzimática de la cascarilla de arroz. (Optimization of the enzymatic hydrolysis of rice husk.) Revista De Ciencia Y Tecnología. ISSN: 0329-8922. Vol 21 (32) p.64 – 70. 2019.
Isolation, characterization and continuous culture of Lactobacillus spp. and its potential use for lactic acid production from whey. DOI: https://doi.org/10.1590/fst.29619. ISSN 1678-457X.
Biotechnological process for the production of a multifunctional matrix rich in polyphenols. Invention Patent NC2017/0002431. In: Colombia. 2020.
Evaluation of a mixed simultaneous vinasse degradation treatment using Komagataeibacter kakiaceti GM5 and Trametes versicolor DSM 3086. 164:425-433. DOI: 10.1016/j.ecoenv.2018.08.037.
Research Portafolio
Bioprospecting and identification of strains with biotechnological application.
Quantification of sugars, alcohols and organic acids through HPLC.
Development of methods for determining enzymatic activity.
Development and advisory in processes related to bioreactor of 5, 50, and 500 L with pH, aeration, agitation, and temperature control system.
Extraction of antioxidants and bioactive substances from plant matrices using alternative methods.
Scientific advisory on: Improvement of strains with reverse metabolic engineering; valorization of agroindustrial waste; microbial fuel cells; development of active ingredients from microalgae, bacteria, fungi, and plant residues; probiotic products; production of biopolymers and lactic acid.

More Information

Z7_NQ5E12C0LOF160QDKRNCOGGJA3
Z7_NQ5E12C0LOF160QDKRNCOGGJQ0
Portal UdeA - Iconos Footer - WCV(JSR 286)
Actions