Z7_NQ5E12C0LOF160QDKRNCOGGJI3
Portal U de A - Cabezote - WCV(JSR 286)
Actions
Teclas de Ayuda de acceso Rápido
ALT + 1 Inicio
ALT + 2 Noticias
ALT + 3 Mapa de sitio
ALT + 4 Búsqueda
ALT + 5 Preguntas frecuentes
ALT + 6 Atención al ciudadano
ALT + 7 Quejas y reclamos
ALT + 8 Iniciar Sesión
ALT + 9 Directorio telefónico
lunes, 15 de agosto 2022
15/08/2022
Links
Z7_NQ5E12C0LOF160QDKRNCOGGJ35
Inglés UdeA - MegaMenu - JSR(286)
Actions
Z7_NQ5E12C0LOF160QDKRNCOGGJA0
Portal U de A - Visor de Contenido - WCV(JSR 286)
Actions
Z7_NQ5E12C0LOF160QDKRNCOGGJA1

Basic and Applied Microbiology Research Group
Actions
Basic and Applied Microbiology Research Group
Academic Unit:
School of Microbiology
OECD
Discipline Medical and health sciences
Subdiscipline Clinical medicine
Strategic Focus
Through the implementation of different strategies and lines of research, we generate knowledge and participate in scientific training concerning the problem of bacterial resistance from the concept of "one health" (human, animal, and environmental) as well as in the development of alternative therapies and in the study of biology, classification, and identification of important microorganisms for human health.
Research Areas and Topics
Development and evaluation of diagnostic technologies.
Molecular epidemiology.
Host-pathogen interaction.
Microbiology.
Sustainable Development Goals (SDGs)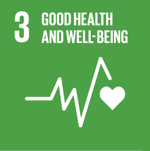 Group Coordinator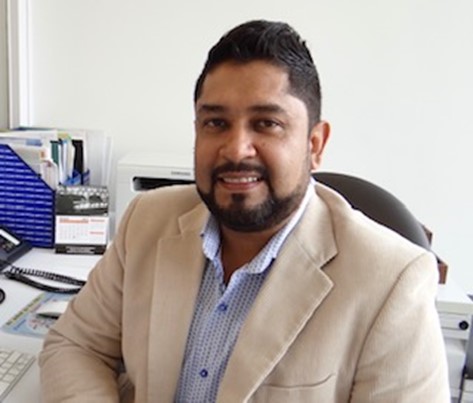 Ángel González Marín, MSc, PhD
Doctorate and master's degree in Basic Biomedical Sciences, emphasis on Immunology.
Universidad de Antioquia – Colombia.
Group Coordinator Email
Research Group Email
Scientific Cooperation
Collaborative Relationships
Center for Discovery and Innovation Hackensack Meridian Health-Nutley New Jersey (USA).
Division of Infectious Diseases and Vaccinology School of Public Health, University of California (USA).
Universitat de València (Spain).
Federal University of Goiás (Brazil).
University of Sao Paulo (Brazil).
University of North Carolina (USA).
Oswaldo Cruz Foundation (Brazil).
Universidad del Rosario, Bogota.
Notable Projects
Development of a surveillance support system based on molecular epidemiology for the control of carbapenems resistance in Klebsiella pneumoniae, Pseudomonas aeruginosa, Acinetobacter baumanni, and Enterobacter cloacae in high complexity care institutions in the city of Medellin.
Transplantation of lung and bone marrow-derived stem cells as a therapy for the control of experimental pulmonary fibrosis process induced by Paracoccidioides brasiliensis.
Morphological characterization, molecular typing, and evaluation of the gene expression involved in the resistance and production of allergenic proteins of Aspergillus species isolated from in-hospital and out-of-hospital environments of the Aburrá Valley metropolitan area.
Main Research Results
Generation of new knowledge through the publication of more than 80 scientific articles in high-impact journals. Participation in the training of master's and doctoral students. Contribution to local knowledge concerning the epidemiology of bacterial resistance, validation of molecular methodologies for the study of resistance mechanisms and the surveillance of resistant bacterial clones.
Standardization and implementation of molecular techniques that allow the acquisition of modified microorganisms for later study; and additionally, implementation of animal models and cell cultures for the study of the pathogenesis of some microorganisms and the development of alternative therapies for the treatment of some infectious diseases.
Research Portafolio
Epidemiological surveillance support service: Molecular identification of clinical and environmental bacterial and fungal isolates, determination of genetic relationships (outbreak studies), detection of antibiotic resistance mechanisms.
Expert epidemiological advicee.
Evaluation of antimicrobial effectiveness.
Training: Diploma course in antimicrobial resistance.

More Information

Z7_NQ5E12C0LOF160QDKRNCOGGJA3
Z7_NQ5E12C0LOF160QDKRNCOGGJQ0
Portal UdeA - Iconos Footer - WCV(JSR 286)
Actions