Z7_NQ5E12C0LOF160QDKRNCOGGJI3
Portal U de A - Cabezote - WCV(JSR 286)
Actions
Teclas de Ayuda de acceso Rápido
ALT + 1 Inicio
ALT + 2 Noticias
ALT + 3 Mapa de sitio
ALT + 4 Búsqueda
ALT + 5 Preguntas frecuentes
ALT + 6 Atención al ciudadano
ALT + 7 Quejas y reclamos
ALT + 8 Iniciar Sesión
ALT + 9 Directorio telefónico
Z7_NQ5E12C0LOF160QDKRNCOGGJ35
Inglés UdeA - MegaMenu - JSR(286)
Actions
Z7_NQ5E12C0LOF160QDKRNCOGGJA0
Portal U de A - Visor de Contenido - WCV(JSR 286)
Actions
Z7_NQ5E12C0LOF160QDKRNCOGGJA1

Microbial Bioprocesses Group BIOMICRO
Actions
Microbial Bioprocesses Group BIOMICRO
Academic Unit:
School of Microbiology
OECD
Discipline Natural sciences
Subdiscipline Biological sciences
Strategic Focus
The Microbial Bioprocesses Group — Biomicro — is oriented towards training in research and generating new fundamental and applied knowledge through the use of microorganisms with potential application in processes involved in both the industry and the environment. Our projects aim to design, assess, and implement innovative strategies as an alternative solution to various pollution and waste management problems.
Research Areas and Topics
Bioprospecting: search for microorganisms of industrial value.
Bioremediation of polluted environments.
Assessment and improvement of water quality.
Sustainable Development Goals (SDGs)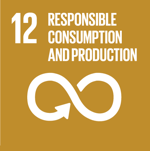 Group Coordinator

Lida Arias Marín, Ph.D.
Ph.D. in Environmental Microbiology and Biotechnology.
Universidad de Antioquia, Colombia.
Group Coordinator Email
Scientific Cooperation
Collaborative Relationships
Microba Research Group.
Biotransformation Research Group.
Universidad Icesi, Cali.
College of Biological Science, University of Minnesota.
Sofasa Company S.A.
Notable Projects
Bioprospecting of white-rot fungi as an alternative for the treatment of industrial residual dyes.
Presence of antibiotics and resistant bacteria in affluents and effluents of the municipal wastewater treatment plant of the metropolitan area of Medellin.
Systematization of professional practices of the Industrial and Environmental Microbiology course of the School of Microbiology, Universidad de Antioquia, from 2009 to 2017.
Research Portafolio
Bioprospecting of microorganisms of biotechnological interest.
Identification of fungal strains with potential application in the industry or in recovering polluted environments.
Degradation tests of residual dye using white-rot fungi.
Safety tests on various surfaces.
Determination of the quality of waters, along with physicochemical and microbiological parameter.

More Information

Z7_NQ5E12C0LOF160QDKRNCOGGJA3
Z7_NQ5E12C0LOF160QDKRNCOGGJQ0
Portal UdeA - Iconos Footer - WCV(JSR 286)
Actions