Z7_NQ5E12C0LOF160QDKRNCOGGJI3
Portal U de A - Cabezote - WCV(JSR 286)
Actions
Teclas de Ayuda de acceso Rápido
ALT + 1 Inicio
ALT + 2 Noticias
ALT + 3 Mapa de sitio
ALT + 4 Búsqueda
ALT + 5 Preguntas frecuentes
ALT + 6 Atención al ciudadano
ALT + 7 Quejas y reclamos
ALT + 8 Iniciar Sesión
ALT + 9 Directorio telefónico
miércoles, 17 de agosto 2022
17/08/2022
Links
Z7_NQ5E12C0LOF160QDKRNCOGGJ35
Inglés UdeA - MegaMenu - JSR(286)
Actions
Z7_NQ5E12C0LOF160QDKRNCOGGJA0
Portal U de A - Visor de Contenido - WCV(JSR 286)
Actions
National Faculty of Public Health
Z7_NQ5E12C0LOF160QDKRNCOGGJA1

Health Policies and Management
Actions
Health Policies and Management
Academic Unit:
National Faculty of Public Health
OECD
Discipline Medical and health sciences
Subdiscipline Health sciences
Strategic Focus
The Health Policies and Management research group produces relevant knowledge concerning public and social policies, the right to health, social security, health systems, and administration and planning. It focuses on public health, seeking to offer comprehensive views and transforming proposals of the local, national, and global socio-sanitary reality. We aim to contribute to the formation of human talent in the different programs of the university and other academic institutions, as well as the establishment of networks and links with other groups and social actors. It is composed of an interdisciplinary group of researchers committed to academic excellence and social transformation with expertise in the different fields of academic-scientific work and development.
Research Areas and Topics
Health management.
Right to health and advocacy for health in Colombia.
Public policies and health.
Global health.
​Health systems.
Academic group for children, youth, and public health.
Sustainable Development Goals (SDGs)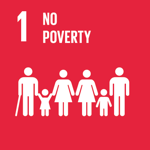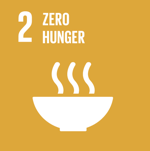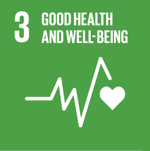 Group Coordinator

Gabriel Jaime Otalvaro Castro, Ph.D.
Ph.D. in Collective Health, Environment, and Society.
Universidad Andina Simón Bolívar, Ecuador Campus.
Group Coordinator Email
Research Group Email
Scientific Cooperation
Collaborative Relationships
Université Laval (Canada).
Universidad de Alicante (Spain).
Imperial College London (UK).
Universidad del Valle (Colombia).
Pontificia Universidad Javeriana (Colombia).
Universidad Nacional de Colombia (Colombia).
Universidad del Norte (Colombia).
Universidad San Ignacio de Loyola (Peru).
University of São Paulo (Brazil).
Universidad de Barcelona (Spain).
Universidad de la República (Uruguay).
Universidad Andina Simón Bolívar (Ecuador).
Notable Projects
Women's contribution to the development of the right to health in Colombia Voices from subalterized women in processes of resistance. 2019.
Health in the framework of the post-agreement in Antioquia, 2018: generation of knowledge for the reconstruction of the social fabric and peace. 2018.
Socio-economic inequalities in neonatal mortality and health in Colombia: Time trends, health insurance, and territorial transfers. 2016.
Consolidation of the coalition for the understanding of commercial sexual exploitation of children and adolescents, open modality, and the social and state response to this problem in Medellin, 1990-2016. 2015.
Research Portafolio
Rules and standards:
Territorial Health Plan 2016 - 2019 - Andes. 2016.
Decree 104 - Development Plan for the Municipality of Andes 2016 - 2019.
Andes. Inclusion, order and green progress. 2016.
Agreement No. 005 - Development Plan of Ciudad Bolivar - "Sowing Progress" 2016 – 2019. 2016.
Territorial Health Plan 2016 - 2019 - Ciudad Bolívar. 2016.
Agreement 25 of 2015. Oral Health Public Policy for the Municipality of Medellin 2013 - 2022. 2015.
Technical report:
Spatial and temporal evolution of health insurance coverage since the social security reform in Colombia. 2018.
More Information

Z7_NQ5E12C0LOF160QDKRNCOGGJA3
Z7_NQ5E12C0LOF160QDKRNCOGGJQ0
Portal UdeA - Iconos Footer - WCV(JSR 286)
Actions