Z7_NQ5E12C0LOF160QDKRNCOGGJI3
Portal U de A - Cabezote - WCV(JSR 286)
Actions
Teclas de Ayuda de acceso Rápido
ALT + 1 Inicio
ALT + 2 Noticias
ALT + 3 Mapa de sitio
ALT + 4 Búsqueda
ALT + 5 Preguntas frecuentes
ALT + 6 Atención al ciudadano
ALT + 7 Quejas y reclamos
ALT + 8 Iniciar Sesión
ALT + 9 Directorio telefónico
miércoles, 17 de agosto 2022
17/08/2022
Links
Z7_NQ5E12C0LOF160QDKRNCOGGJ35
Inglés UdeA - MegaMenu - JSR(286)
Actions
Z7_NQ5E12C0LOF160QDKRNCOGGJA0
Portal U de A - Visor de Contenido - WCV(JSR 286)
Actions
National Faculty of Public Health
Z7_NQ5E12C0LOF160QDKRNCOGGJA1

Health and Environment Research Group
Actions
Health and Environment Research Group
Academic Unit:
National Faculty of Public Health
OECD
Discipline Medical and health sciences
Subdiscipline Health sciences
Strategic Focus
The Health and Environment Research Group will develop research projects responding to the priority issues of public and environmental health with the aim of advancing in the academic, investigative and institutional development and thus dynamizing health and environmental management in intersectoral coordination. With the research, the group seeks to provide information scientifically and technologically supporting the formulation and application of new development models and public policies that allow the sustainable use of natural resources, the preservation of the ecological heritage, and the improvement of the health conditions and quality of life of the population in the local, departmental, regional, and national context.
Research Areas and Topics
Socio-environmental processes of urban and rural health.
Air pollution, climate change, and health.
Mining and health.
Agrotoxics and health.
Community management, public policies, and environmental health.
Primary care in environmental health.
Water, environmental sanitation, and home public services.
Sustainable Development Goals (SDGs)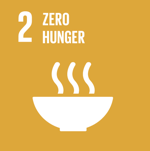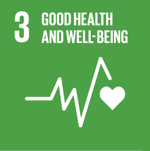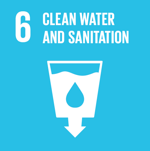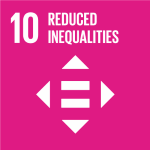 Group Coordinator
Juan Gabriel Piñeros Jiménez, Ph.D.
Ph.D. in Public Health.
Universidad Nacional de Colombia.
Group Coordinator Email
Research Group Email
Scientific Cooperation
Collaborative Relationships
Universitat Pompeu Fabra Barcelona.
Isglobal Institute.
The New School - New York.
Ministry of Health and Social Protection.
National Institute of Health.
Ministry of Environment and Sustainable Development.
Berkeley University.
Colombian Environmental and Occupational Health Node.
The Metropolitan Area of the Aburra Valley.
Sectional Secretariat of Health and Social Protection.
Secretariat of Health of Medellin.
Secretariat of Environment of Medellin.
Demography and Health Research Group.
Health and Society Research Group.
Universidad Industrial de Santander.
Universidad Nacional de Colombia – Medellin.
Notable Projects
Effects of atmospheric pollution on the health of the inhabitants of the Aburra Valley Phases I, II, and III.
Exposure to air pollutants (PM2.5, PM10, and O3), and cardiovascular and respiratory events in Medellin.
Estimation of the attributable burden of disease caused by urban air pollution and its economic costs for the city of Medellin.
Programa Nacional de Investigación en Salud Ambiental (Environmental Health National Research Program).
Comprehensive assessment of quality of water for human consumption in urban populations from various municipalities of Antioquia.
Main Research Results
Design and implementation of the Environmental Health vigilance system with emphasis in Air Quality for the Aburra Valley region.
Environmental education strategy for Medellin city peri-urban areas.
Environmental health education strategy for university research seedbeds and Ondas research seedbeds.
Virtual platform design: Observatorio de Salud urbana ambiental para Medellín (Medellin Environmental Urban Health Observatory).
Educational strategy about the importance of drinking water consumption and efficient use, in El Barro and Jamundí rural communities, Girardota.
Research Portafolio
Design and implementation of the Environmental Health Information System (Environmental Health vigilance system with emphasis in Air Quality for the Aburra Valley region, Observatorio de Salud Ambiental para Medellín).
Development of strategies and tools for environmental education.
Counseling on construction and assessment of environmental health management plans (Air quality, water quality, urban and rural sanitation, environmental health vigilance strategies, climate change).
Technical assistance for the construction of environmental health education programs.
More Information

Z7_NQ5E12C0LOF160QDKRNCOGGJA3
Z7_NQ5E12C0LOF160QDKRNCOGGJQ0
Portal UdeA - Iconos Footer - WCV(JSR 286)
Actions