Z7_NQ5E12C0LOF160QDKRNCOGGJI3
Portal U de A - Cabezote - WCV(JSR 286)
Actions
Teclas de Ayuda de acceso Rápido
ALT + 1 Inicio
ALT + 2 Noticias
ALT + 3 Mapa de sitio
ALT + 4 Búsqueda
ALT + 5 Preguntas frecuentes
ALT + 6 Atención al ciudadano
ALT + 7 Quejas y reclamos
ALT + 8 Iniciar Sesión
ALT + 9 Directorio telefónico
miércoles, 17 de agosto 2022
17/08/2022
Links
Z7_NQ5E12C0LOF160QDKRNCOGGJ35
Inglés UdeA - MegaMenu - JSR(286)
Actions
Z7_NQ5E12C0LOF160QDKRNCOGGJA0
Portal U de A - Visor de Contenido - WCV(JSR 286)
Actions
National Faculty of Public Health
Z7_NQ5E12C0LOF160QDKRNCOGGJA1
Epidemiology Group
Academic Unit:
National Faculty of Public Health
OECD
Discipline Medical and health sciences
Subdiscipline Health sciences
Strategic Focus
To contribute to the improvement of the public health situation in the population, through the development and use of epidemiology for the training of researchers at master's and doctoral levels. The group focuses on public health problems included in their lines of research. Similarly, the research group has a tendency for an interdisciplinary perspective and a basis that generates collaborative work with other research groups and disciplines.
Research Areas and Topics
Health situation analysis.
Health equity.
Cancer epidemiology.
Infectious disease epidemiology.
Promotion and Prevention.
Prevention of health-risk behaviors (PREVIVA).
Cardiovascular health.
Theoretical epidemiology workshop.
Territory and development.
Sustainable Development Goals (SDGs)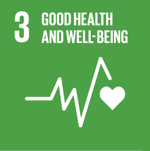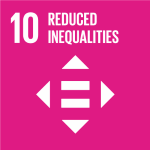 Group Coordinator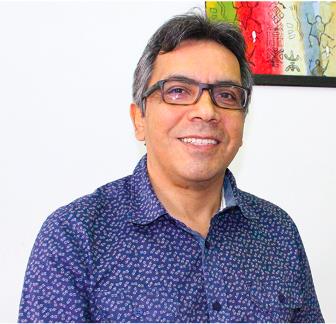 Carlos Alberto Rojas Arbeláez, MD, Ph.D.
Ph.D. in Epidemiology.
University of North Carolina, United States.
Group Coordinator Email
Research Group Email
Scientific Cooperation
Collaborative Relationships
Universidad de Barcelona.
Medellin Mayor's Office.
Secretary of Health of Antioquia.
Universidad Nacional de Colombia, Medellin campus.
History of Medicalization in Colombia Research Group.
Federal University of Pelotas, Brazil.
LASIN network (ERASMUS+ 2015): Latin American Mental Health Innovation Network.
Arizona State University.
School of Public Health, Universidad de Chile.
University of Manitoba, Canada.
University of Freiburg, Germany.
National Institutes of Health, USA.
AMNET: Americas' Network for Chronic Diseases Surveillance.
Notable Projects
Project on serosurveillance and mathematical modeling of vaccine-preventable diseases.
Network for tobacco control in women in Antioquia, Colombia.
AVATAR project with the Florida International University.
Transmission of tuberculosis in prisons and children under 5 years old.
Nationwide survey on intestinal parasitism.
HIV/AIDS in indigenous communities.
Violence prevention and risk behavior (PREVIVA).
Inequities and Health map for Antioquia and Colombia.
State of the Art in Urban Health Research in the Americas and Europe, 1992-2016.
Health and forced displacement in Colombia.
Analysis of the Colombian health situation.
Air pollution and health in the Metropolitan Area of the Aburra Valley, Medellin.
Main Research Results
Use of mathematical models to demonstrate the actions required to control outbreaks, epidemics, and pandemics.
Analysis of the tobacco habit in women in the Department of Antioquia.
Technology, pedagogy, and health education elements aimed at heart failure patients were combined.
High tuberculosis risk in children under 5 years old living with adults with tuberculosis in the city, and prisons of Medellin.
Prevalence of intestinal parasitism in regions of Colombia.
HIV epidemiology and prevention in Colombian indigenous communities.
Educational programs to prevent violence in the Aburra Valley (PREVIVA).
Particulate matter in Medellin's air are harmful to health.
Research Portafolio
The group trains students at master and doctoral levels focusing on the lines and projects of the research group, with graduate students as researchers in training. Additionally, it establishes collaborations with research groups and educational institutions at a national and international level to improve research projects in the different research areas and with researchers from various fields of knowledge. This facilitates analysis from an interdisciplinary perspective.
The group is able to mobilize resources to finance research and training projects at postgraduate level with institutional, national, and international resources.
The group's emphasis is on population epidemiology at the service of public health, providing a comprehensive analytical perspective.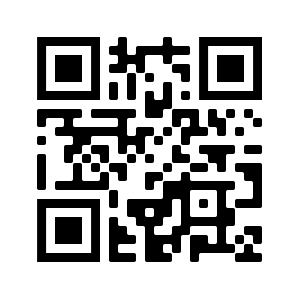 More Information

Z7_NQ5E12C0LOF160QDKRNCOGGJA3
Z7_NQ5E12C0LOF160QDKRNCOGGJQ0
Portal UdeA - Iconos Footer - WCV(JSR 286)
Actions