Z7_NQ5E12C0LOF160QDKRNCOGGJI3
Portal U de A - Cabezote - WCV(JSR 286)
Actions
Teclas de Ayuda de acceso Rápido
ALT + 1 Inicio
ALT + 2 Noticias
ALT + 3 Mapa de sitio
ALT + 4 Búsqueda
ALT + 5 Preguntas frecuentes
ALT + 6 Atención al ciudadano
ALT + 7 Quejas y reclamos
ALT + 8 Iniciar Sesión
ALT + 9 Directorio telefónico
jueves, 18 de agosto 2022
18/08/2022
Links
Z7_NQ5E12C0LOF160QDKRNCOGGJ35
Inglés UdeA - MegaMenu - JSR(286)
Actions
Z7_NQ5E12C0LOF160QDKRNCOGGJA0
Portal U de A - Visor de Contenido - WCV(JSR 286)
Actions
Z7_NQ5E12C0LOF160QDKRNCOGGJA1

Knowledge, Philosophy, Science, History, and Society
Actions
Knowledge, Philosophy, Science, History, and Society
Academic Unit:
Institute of Philosophy
OECD
Discipline Humanities
Subdiscipline Other humanities
Strategic Focus
The group's objective is to carry out studies on human knowledge within the framework of logic, philosophy, science, society, and culture. These developments are grouped together to strengthen them and without excluding the future possibility of their subdivision to achieve more specialized advances. The group is constituted to multiply the collaborative effects that can derive from the interaction between its members. This is due to the potential convergence between the different lines that, despite their particularities and specificities, can be organized into major themes. It is also created with a pretension of pluralism in terms of methods and objects.
Research Areas and Topics
Theory of knowledge.
Philosophy of the mind.
Social Studies of Science.
History of Science.
Skepticism and history of skeptical doctrines.
Philosophy of Medicine.
Philosophy of technique.
Philosophy of biology.
Computational methods associated with textual interpretation.
Epistemology.
Peircian studies and semiosis.
Sustainable Development Goals (SDGs)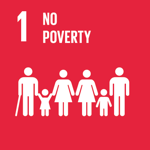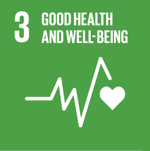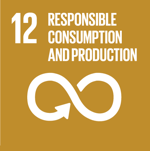 Group Coordinator
Jorge Antonio Mejía Escobar, PhD
PhD in Philosophy.
Pontifical Gregorian University, Italy..
Group Coordinator Email
Scientific Cooperation
Collaborative Relationships
The Royal Historical Society, United Kingdom.
Scotland's Historians of Science, United Kingdom.
University of Edinburgh, United Kingdom.
University of Warwick, United Kingdom.
University of Bergamo, Italy.
National University of La Plata, Argentina.
Latin American Research Network Peirce Latin American Society .
Peircean Systematic Center.
Center for the Philosophy of Memory of Grenoble Alpes University.
Andes University, among others.
Notable Projects
Peirce in Colombia: The influence of Charles S. Peirce's thought in different areas of knowledge in Colombia and what has been said about Peirce in Colombia.
Metacognitive feelings and the cognitive phenomenology thesis.
On the introduction of modern science in Colombia: The Newton of José Celestino Mutis in the defense of the mathematical-experimental philosophy in the Viceroyalty of the New Granada.
Epistemological scrutiny of the evidence-based medicine project.
Main Research Results
Rastreo, registro y análisis de impacto de la literatura escrita por autores colombianos en torno al pensamiento de Charles S. Peirce, comprendida entre 1993 y 2016 (Tracking, recording and impact analysis of the literature written by Colombian authors on the thought of Charles S. Peirce, between 1993 and 2016)
Cognitive phenomenology and metacognitive feelings. DOI: 10.1111/mila.12215
Newtonian medicine and its influence in José Celestino Mutis's General Plan for Medical Studies. DOI: 10.1093/jhmas/jraa018
Social-ecological resilience and the quest for sustainability as object of science. DOI: 10.1007/s10668-016-9852-1
Research Portafolio
Expert advice on epistemological issues aimed at decision making and/or the design of methodological approaches for dealing with problems.
Training in epistemology and philosophy of the technique.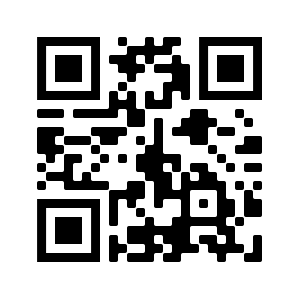 More Information

Z7_NQ5E12C0LOF160QDKRNCOGGJA3
Z7_NQ5E12C0LOF160QDKRNCOGGJQ0
Portal UdeA - Iconos Footer - WCV(JSR 286)
Actions