Z7_NQ5E12C0LOF160QDKRNCOGGJI3
Portal U de A - Cabezote - WCV(JSR 286)
Actions
Teclas de Ayuda de acceso Rápido
ALT + 1 Inicio
ALT + 2 Noticias
ALT + 3 Mapa de sitio
ALT + 4 Búsqueda
ALT + 5 Preguntas frecuentes
ALT + 6 Atención al ciudadano
ALT + 7 Quejas y reclamos
ALT + 8 Iniciar Sesión
ALT + 9 Directorio telefónico
miércoles, 17 de agosto 2022
17/08/2022
Links
Z7_NQ5E12C0LOF160QDKRNCOGGJ35
Inglés UdeA - MegaMenu - JSR(286)
Actions
Z7_NQ5E12C0LOF160QDKRNCOGGJA0
Portal U de A - Visor de Contenido - WCV(JSR 286)
Actions
Faculty of Social and Human Sciences
Z7_NQ5E12C0LOF160QDKRNCOGGJA1

Social Networks and Actors RAS
Actions
Social Networks and Actors RAS
Academic Unit:
Faculty of Social and Human Sciences
OECD
Discipline Social sciences
Subdiscipline Sociology
Strategic Focus
Social Networks and Actors is an interdisciplinary research group linked to the School of Social and Human Sciences of Universidad de Antioquia that is focused on methodological developments, network analysis and dialogue with qualitative and quantitative methodologies in the areas of social studies of science and knowledge society, social capital and public policies, collective action, entrepreneurship, and historical memory.
Research Areas and Topics
Network analysis and social capital.
Public policy and collective action networks.
Social studies of science and knowledge society.
Intelligent Territories.
Precariousness, subjectivities and resistance.
Relational sociological theory.
Rural problems and ruralities.
Sustainable Development Goals (SDGs)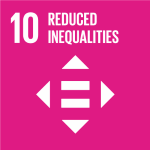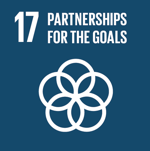 Group Coordinator
Yolima del Socorro Bedoya González, Ph.D.
Ph.D. in Social and Human Sciences.
Universidad Nacional de Colombia, Medellin Campus, Colombia.
Group Coordinator Email
Research Group Email
Scientific Cooperation
Collaborative Relationships
Universidad Complutense de Madrid.
Universidad Externado de Colombia.
Universidad de los Andes.
Universidad Autónoma Latinoamericana.
Medellin Mayor's Office.
Universidad Oberta de Catalonia.
Sura Group.
Consortia Colombia.
Phenomenology of Fundamental Interactions Research Group.
Universidad San Buenaventura.
Notable Projects
Measurement of the ex-post impact of regionalized professional training in Universidad de Antioquia in the undergraduate programs of Social Work, Psychology, and Biology of the Carmen de Viboral campus (2018-2020).
Weaving the threads of the local historical memory of Medellin from the inhabitants of the periphery. Districts 3, 6 and 8. 1970-2014 period.
Development of a measurement index of critical thinking in professional training. (2015-2016).
Effects on the agricultural structure in regions of Antioquia: Actors and factors.
Contributions to the elaboration of a digital Map of Rural Problems (2017-2020).
Research Portafolio
Expert advice.
Teaching in master's and doctorate programs related to the group's themes.
Advisory and direction of master's degree projects and doctoral theses.
Diploma and training courses on social networks, policies and research methods.
Atlas of Science.
Social and business networks.
Analysis of qualitative and quantitative data.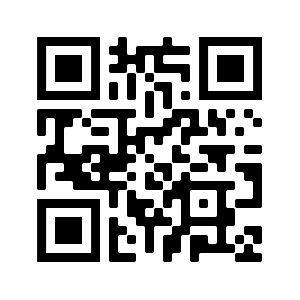 More Information

Z7_NQ5E12C0LOF160QDKRNCOGGJA3
Z7_NQ5E12C0LOF160QDKRNCOGGJQ0
Portal UdeA - Iconos Footer - WCV(JSR 286)
Actions