Z7_NQ5E12C0LOF160QDKRNCOGGJI3
Portal U de A - Cabezote - WCV(JSR 286)
Actions
Teclas de Ayuda de acceso Rápido
ALT + 1 Inicio
ALT + 2 Noticias
ALT + 3 Mapa de sitio
ALT + 4 Búsqueda
ALT + 5 Preguntas frecuentes
ALT + 6 Atención al ciudadano
ALT + 7 Quejas y reclamos
ALT + 8 Iniciar Sesión
ALT + 9 Directorio telefónico
miércoles, 17 de agosto 2022
17/08/2022
Links
Z7_NQ5E12C0LOF160QDKRNCOGGJ35
Inglés UdeA - MegaMenu - JSR(286)
Actions
Z7_NQ5E12C0LOF160QDKRNCOGGJA0
Portal U de A - Visor de Contenido - WCV(JSR 286)
Actions
Faculty of Social and Human Sciences
Z7_NQ5E12C0LOF160QDKRNCOGGJA1

Religion, Culture, and Society
Actions
Religion, Culture, and Society
Academic Unit:
Faculty of Social and Human Sciences
OECD
Discipline Social sciences
Subdiscipline Sociology
Strategic Focus
To consolidate research on the subjects of religiosity, spiritualities, and values. To demonstrate the importance of the study of religious phenomena in contemporary societies. To make visible the diversity of manifestations of religiosity, including those not commonly associated with institutionalized religions.
Research Areas and Topics
Conflicts, religions, and religiosities.
Esoterisms and magical spiritualities.
Globalization, secularization, and revitalization of religions.
Iconography of the sacred.
Religious institutions and sociabilities.
Sustainable Development Goals (SDGs)
Group Coordinator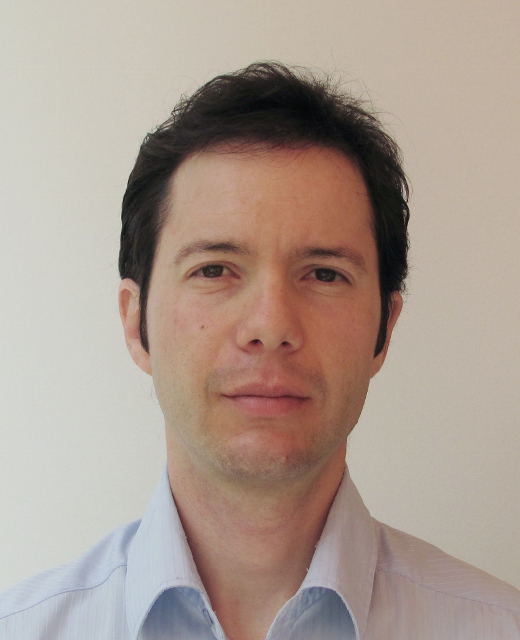 Jean Paul Sarrazin Martinez, Ph.D.
Ph.D. in Sociology.
University of Poitiers, France.
Group Coordinator Email
Research Group Email
Scientific Cooperation
Collaborative Relationships
Religious Phenomenon Research Network.
Observatory of Religious Diversity and Cultures in Latin America and the Caribbean. Universidad San Buenaventura, Bogotá.
Atlantico Governor's Office.
Notable Projects
Approach to the Diverse Religiosities and Spiritualities of the Student Community of Universidad de Antioquia. (2016-2019).
Main Research Results
La espiritualización del objeto arqueológico. Análisis de las narrativas contemporáneas sobre lo indígena y la diversidad en dos museos colombianos (The spiritualization of archaeological objects. Analysis of contemporary narratives about indigeneity and diversity in two Colombian museums). Chungara Revista de Antropología Chilena 52, N° 2, pp. 305-315.
Religión: ¿sabemos de lo que estamos hablando? Examen sobre la viabilidad de una categoría analítica para las ciencias sociales (Religion: Do we know what we are talking about? An examination on the feasibility of an analytical category for the social sciences). In: Criterio Libre Vol. 16, No. 29, July-December 2018. pp 67-84.
Vivir islámicamente en Colombia: manifestaciones de una búsqueda de trascendencia (Living in an islamic style in Colombia: Expressions of a search for transcendence). Revista Nómadas. DOI: https://dx.doi.org/10.30578/nomadas.n46a4
Research Portafolio
Round tables on religious pluralism.
More Information

Z7_NQ5E12C0LOF160QDKRNCOGGJA3
Z7_NQ5E12C0LOF160QDKRNCOGGJQ0
Portal UdeA - Iconos Footer - WCV(JSR 286)
Actions