Z7_NQ5E12C0LOF160QDKRNCOGGJI3
Portal U de A - Cabezote - WCV(JSR 286)
Actions
Teclas de Ayuda de acceso Rápido
ALT + 1 Inicio
ALT + 2 Noticias
ALT + 3 Mapa de sitio
ALT + 4 Búsqueda
ALT + 5 Preguntas frecuentes
ALT + 6 Atención al ciudadano
ALT + 7 Quejas y reclamos
ALT + 8 Iniciar Sesión
ALT + 9 Directorio telefónico
lunes, 15 de agosto 2022
15/08/2022
Links
Z7_NQ5E12C0LOF160QDKRNCOGGJ35
Inglés UdeA - MegaMenu - JSR(286)
Actions
Z7_NQ5E12C0LOF160QDKRNCOGGJA0
Portal U de A - Visor de Contenido - WCV(JSR 286)
Actions
Faculty of Social and Human Sciences
Z7_NQ5E12C0LOF160QDKRNCOGGJA1

Psychology, Psychoanalysis and Connections PSYCONEX
Actions
Psychology, Psychoanalysis and Connections PSYCONEX
Academic Unit:
Faculty of Social and Human Sciences
OECD
Discipline Social sciences
Subdiscipline Psychology
Strategic Focus
The mission of the research group is based on its interest in the design of research, to promote the formulation of graduate and continuing education programs with a view to impact, through the graduates, in the institutions where they work and therefore in the communities. We aim to provide knowledge on various phenomena related to health and the understanding of the human being. This knowledge is grounded on an interdisciplinary perspective, taking into account the knowledge of the disciplines of the "psy" (psychology, psychoanalysis and psychiatry) and its articulation with other knowledge.
Research Areas and Topics
Psychology.
Psychoanalysis.
Connections.
Sustainable Development Goals (SDGs)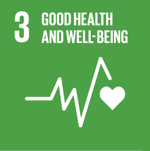 Group Coordinator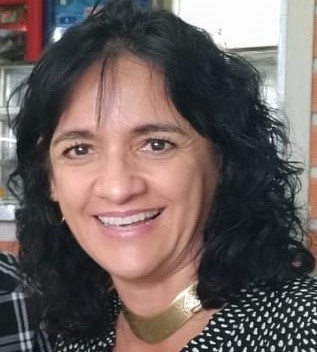 Maricelly Gómez Vargas, MA.
Master's Degree in Psychology, Doctoral Candidate in Psychology.
Universidad de Antioquia, Colombia.
Group Coordinator Email
Research Group Email
Scientific Cooperation
Collaborative Relationships
We have relationships with the Forums of the Lacanian Field at the local, national, and international level. It is a school specialized in the field of psychoanalysis. We have also established links with researchers from other universities in Medellin, France (University of Toulouse), and other Latin American countries (UBA, UFRJ) where the professors who are part of the network of the Forums of the Lacanian Field are located.
Thanks to the specialization in psychopathology and clinical structures, we have students and graduates employed in public and private institutions in the city and other regions of the country. For example: UPB Medellin campus, Santander University, Sura, etc. We have also been supported by research professors who are members of other groups at the university or from external entities.
Notable Projects
Analysis of parental competence from the structure of personality and attachment styles as a presupposition for the regulation of adoption by homosexual people in Colombia.
Reasons and psychological consultation of the students of the Universidad de Antioquia in the process of orientation-assistance in the Department of Health Promotion and Disease Prevention of the Directorate of University Welfare.
Transversalization of Gender Equity in the Territory.
Education with psychosocial support tools for leaders, delegates of victims' participation tables, and representatives of subjects of collective reparation in the region of Urabá.
Main Research Results
La Adopción Homoparental en Colombia: Presupuestos Jurídicos y Análisis de la Idoneidad Mental. (Homoparental Adoption in Colombia: Legal Budgets and Analysis of Mental Suitability) DOI: 10.5093/apj2018a8
Particularidades de los motivos de consulta psicológica de los estudiantes que asisten a la Dirección de Bienestar Universitario. (Particularities of the Reasons for Psychological Consultation of Students who attend to the University Welfare Department, Universidad de Antioquia), DOI: 10.17533/udea.rpsua.v9n1a06
Sistematización del Centro de Equidad de Género de la comuna 5. (Systematization of the Gender Equity Center of District 5). ISBN: 978-958-8888-40-8
Research Portafolio
Training, expert advice, and evaluation of institutional and social conditions to improve processes in terms of welfare and health.
More Information

Z7_NQ5E12C0LOF160QDKRNCOGGJA3
Z7_NQ5E12C0LOF160QDKRNCOGGJQ0
Portal UdeA - Iconos Footer - WCV(JSR 286)
Actions