Z7_NQ5E12C0LOF160QDKRNCOGGJI3
Portal U de A - Cabezote - WCV(JSR 286)
Actions
Teclas de Ayuda de acceso Rápido
ALT + 1 Inicio
ALT + 2 Noticias
ALT + 3 Mapa de sitio
ALT + 4 Búsqueda
ALT + 5 Preguntas frecuentes
ALT + 6 Atención al ciudadano
ALT + 7 Quejas y reclamos
ALT + 8 Iniciar Sesión
ALT + 9 Directorio telefónico
lunes, 15 de agosto 2022
15/08/2022
Links
Z7_NQ5E12C0LOF160QDKRNCOGGJ35
Inglés UdeA - MegaMenu - JSR(286)
Actions
Z7_NQ5E12C0LOF160QDKRNCOGGJA0
Portal U de A - Visor de Contenido - WCV(JSR 286)
Actions
Faculty of Social and Human Sciences
Z7_NQ5E12C0LOF160QDKRNCOGGJA1

Gender, Subjectivity, and Society GIGSS
Actions
Gender, Subjectivity, and Society GIGSS
Academic Unit:
Faculty of Social and Human Sciences
OECD
Discipline Social sciences
Subdiscipline Sociology
Strategic Focus
The Gender, Subjectivity, and Society [Género, Subjetividad y Sociedad] Group aims to become a leading group on gender studies and feminist research. It also seeks to promote research training based on feminist methodologies and epistemology in an effort from human and social sciences to articulate academia, political activism, and social action in the sociocultural context.
Finally, the group aims to impact university problems such as the ongoing existence of epistemic, sexual, and gender violence expressions at the university.
Research Areas and Topics
Feminism and gender.
Gender and violence.
Gender, subjectivity, and political agency.
Sexual, gender, and body diversities and dissents.
Sustainable Development Goals (SDGs)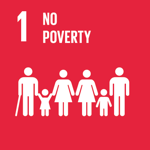 Group Coordinator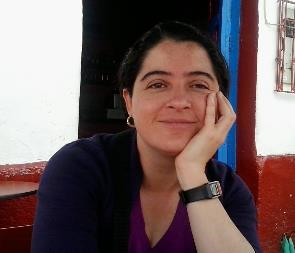 Alejandra Restrepo, Ph.D.
Ph.D. in Latin American Studies.
Universidad Nacional Autónoma de México, Mexico.
Scientific Cooperation
Collaborative Relationships
Latin American Council of Social Sciences (Consejo Latinoamericano de Ciencias Sociales, CLACSO­).
Profamilia.
Center for Gender Studies (FCSH-UdeA).
Science, Technology, and Gender Network A.C. (Mexico).
Notable Projects
Proyecto Beca Clacso: "Derechos sexuales y derechos reproductivos después de la firma de los acuerdos de paz: una apuesta territorial" (CLACSO scholarship project: "Sexual and reproductive rights after the signature of the peace agreement: a territorial contribution").
Proyecto BUPPE: "Fortalecimiento del proceso y permanencia de la comunidad de la vereda La Honda del municipio de El Carmen de Viboral, con enfoque de género, ambiental y construcción de paz territorial" (BUPPE Project: Process strengthening and permanence in the Municipality of La Honda's community (Carmen de Viboral): a gender, environment, and territorial peace construction approach").
Project: "Ruta metodológica para la ejecución de acciones de promoción, prevención, atención y protección para las mujeres del municipio de Medellín" (Methodological guideline for carrying out promotion, prevention, attention, and protection actions for women from Medellin").
Main Research Results
Education in feminist research.
Visibilization of specific problems women have faced in the context of Colombian armed conflict, and of their contributions for the construction of territorial peace.
Methodological guideline for carrying out promotion, prevention, attention, and protection actions for women from Medellin.
Research Portafolio
Community outreach education proposals (certification and short courses) on topics related to the intersectional gender perspective such as armed conflict and construction of peace, public policies, feminist research, among others.
Expert advice on gender approach transversalization in public policies and in social/educational and pedagogical social intervention/action processes.
Feminist research proposals.
Research seedbeds:
Women, Gender, and Feminism (Main Campus).
Gender, Subjectivity, and Society (Eastern Antioquia Campus).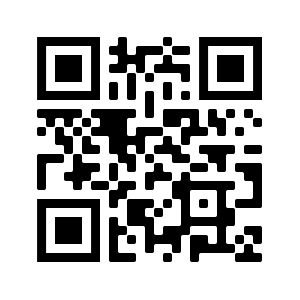 More Information

Z7_NQ5E12C0LOF160QDKRNCOGGJA3
Z7_NQ5E12C0LOF160QDKRNCOGGJQ0
Portal UdeA - Iconos Footer - WCV(JSR 286)
Actions