Z7_NQ5E12C0LOF160QDKRNCOGGJI3
Portal U de A - Cabezote - WCV(JSR 286)
Actions
Teclas de Ayuda de acceso Rápido
ALT + 1 Inicio
ALT + 2 Noticias
ALT + 3 Mapa de sitio
ALT + 4 Búsqueda
ALT + 5 Preguntas frecuentes
ALT + 6 Atención al ciudadano
ALT + 7 Quejas y reclamos
ALT + 8 Iniciar Sesión
ALT + 9 Directorio telefónico
jueves, 18 de agosto 2022
18/08/2022
Links
Z7_NQ5E12C0LOF160QDKRNCOGGJ35
Inglés UdeA - MegaMenu - JSR(286)
Actions
Z7_NQ5E12C0LOF160QDKRNCOGGJA0
Portal U de A - Visor de Contenido - WCV(JSR 286)
Actions
Faculty of Pharmaceutical and Food Sciences
Z7_NQ5E12C0LOF160QDKRNCOGGJA1

Research Group on Bioactive Substances GISB
Actions
Research Group on Bioactive Substances GISB
Academic Unit:
Faculty of Pharmaceutical and Food Sciences,  Academic Corporation for the study of Tropical Pathologies
OECD
Discipline Natural sciences
Subdiscipline Chemical sciences
Strategic Focus
We implement strategies for scientific education and the creation of knowledge on the valorization and sustainable use of our biodiversity. To achieve this, we use chemical and functional exploration, and we develop bioingredients that promote innovation in the pharmaceutical, food, and cosmetic sectors.
Research Areas and Topics
Chemical and metabolic analysis of natural products and biological matrices.
Development of high-value substances for the food, pharmaceutical, and cosmetic industries, and for the agroindustrial sector.
Functionality and biodisponibility of bioactive and nutrient substances.
Sustainable Development Goals (SDGs)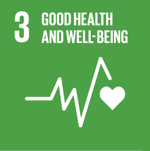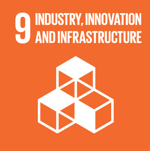 Group Coordinator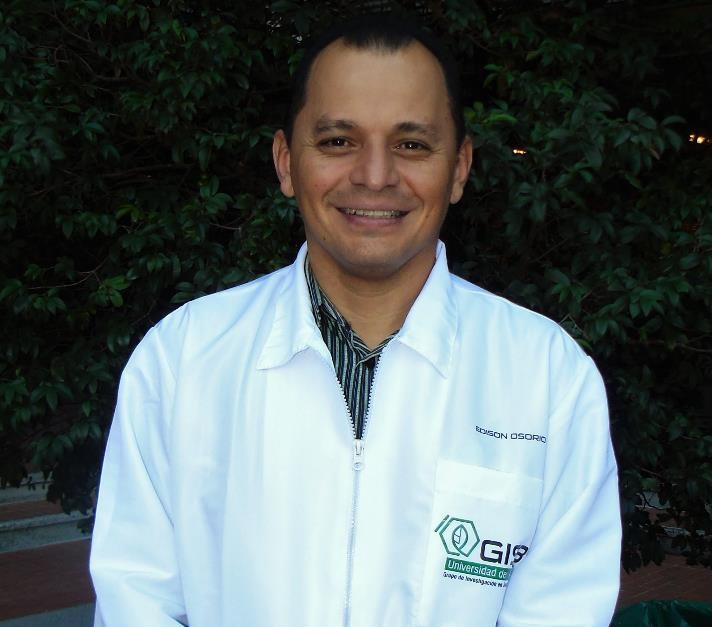 Edison Osorio Durango, Ph.D.
Ph.D. in Pharmaceuticals, Nutrition, and Health.
Universitat de Barcelona, Spain.
Group Coordinator Email
Scientific Cooperation
Collaborative Relationships
Grupo de Neurociencias de Antioquia (Neuroscience group of Antioquia, Colombia).
Chemistry of Colombian Plants (Química de Plantas Colombianas, Colombia).
Universitat de Barcelona (Spain).
Espiritu Santo University (Brazil).
Notable Projects
Pilot-industrial development of an absorbable flavanol-rich cocoa ingredient.
Technological innovation applied to increasing the competitivity of the cocoa industry.
Bio-directed tracking of natural product-inspired anticarcinogenic molecules: An integrative approach applied to species of Amaryllidaceae.
Main Research Results
Generation of new knowledge evinced in the publication of scientific articles in high-impact journals nationally and internationally. During our research trajectory, we have published more than 100 articles that, in general, account for a search of preventive or therapeutic alternatives for various diseases (Alzheimer's disease and Cardiovascular disease). Additionally, we have also developed new materials intended for cosmetic, phytotherapeutic or food-related use. Thus, we seek a high-value and sustainable use of our biodiversity.
Research Portafolio
Assessment of antioxidant activity and total polyphenol content.
Cosmetic functionality tests.
Chemical analysis by various chromatographic techniques.
Chemical analysis by Nuclear Magnetic Resonance (NMR).
Co-development of research projects.
Training, technical counseling, and expert advice.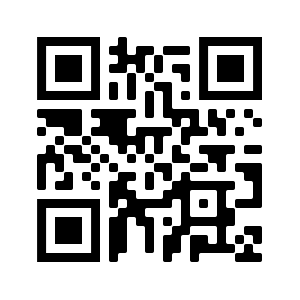 More Information

Z7_NQ5E12C0LOF160QDKRNCOGGJA3
Z7_NQ5E12C0LOF160QDKRNCOGGJQ0
Portal UdeA - Iconos Footer - WCV(JSR 286)
Actions