Portal U de A - Cabezote - WCV(JSR 286)
Actions
Teclas de Ayuda de acceso Rápido
ALT + 1 Inicio
ALT + 2 Noticias
ALT + 3 Mapa de sitio
ALT + 4 Búsqueda
ALT + 5 Preguntas frecuentes
ALT + 6 Atención al ciudadano
ALT + 7 Quejas y reclamos
ALT + 8 Iniciar Sesión
ALT + 9 Directorio telefónico
miércoles, 26 de enero 2022
26/01/2022
Links
Inglés UdeA - MegaMenu - JSR(286)
Actions
Portal U de A - Visor de Contenido - WCV(JSR 286)
Actions
Faculty of Pharmaceutical and Food Sciences
Marine Natural Products
Academic Unit:
Faculty of Pharmaceutical and Food Sciences
OECD
Discipline Natural sciences
Subdiscipline Chemical sciences
Strategic Focus
Our group consists of professionals in chemistry, pharmaceutics, biology, and other closely related disciplines. It aims to develop research projects on the chemistry, biology, and biological activity of Colombian marine natural resources by establishing agreements and networks with other institutions and research groups.
We aim to constitute, along with other Colombian research groups, a research network on marine natural products.
We seek to participate in academic, scientific, and community outreach events.
Research Areas and Topics
Marine antiparasitics.
Development of analytical methodologies.
Organic hemisynthesis.
Functional natural products.
Marine antimicrobial natural products.
Chemistry and biological activity of marine natural products.
Sustainable Development Goals (SDGs)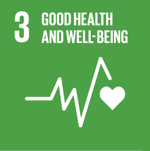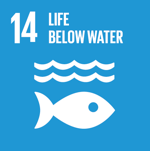 Group Coordinator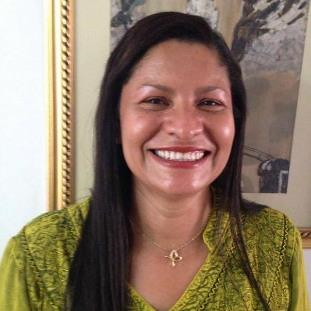 Diana Margarita Márquez Fernández, Ph.D.
Ph.D. in Chemical Sciences.
Universidad de Antioquia, Colombia.
Group Coordinator Email
Research Group Email
Scientific Cooperation
Collaborative Relationships
Metropolitan Technological Institute.
Universidad Nacional de Colombia, Medellin and Bogota campuses.
Universidad Jorge Tadeo Lozano, Bogota.
University of Catania (Italy).
Federal University of Río de Janeiro (Brazil).
Notable Projects
BALCAR-Q: Bioprospection and Chemistry of Caribbean Algae.
Studies on therapeutic coffee-derived polyphenol banks in colorectal cancer in vitro models.
Synthesis of cytarabine conjugates with fatty acids and potentially antitumoral triterpenes, and their interaction with lipid membranes.
Determination of the inhibitory capacity of six epidioxysterol synthetic compounds (analogue to cholesterol) over the replication of Mycobacterium tuberculosis (MTB) in macrophages and in vitro dendritic cells.
Research Portafolio
Phytochemical marches: detection of secondary metabolites using qualitative tests.
Analysis of HPLC (High Performance Liquid Chromatography) samples.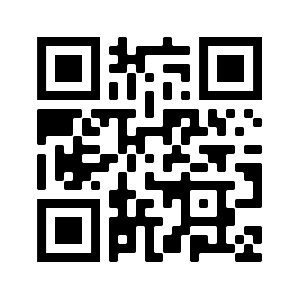 More Information

Portal UdeA - Iconos Footer - WCV(JSR 286)
Actions