Z7_NQ5E12C0LOF160QDKRNCOGGJI3
Portal U de A - Cabezote - WCV(JSR 286)
Actions
Teclas de Ayuda de acceso Rápido
ALT + 1 Inicio
ALT + 2 Noticias
ALT + 3 Mapa de sitio
ALT + 4 Búsqueda
ALT + 5 Preguntas frecuentes
ALT + 6 Atención al ciudadano
ALT + 7 Quejas y reclamos
ALT + 8 Iniciar Sesión
ALT + 9 Directorio telefónico
lunes, 15 de agosto 2022
15/08/2022
Links
Z7_NQ5E12C0LOF160QDKRNCOGGJ35
Inglés UdeA - MegaMenu - JSR(286)
Actions
Z7_NQ5E12C0LOF160QDKRNCOGGJA0
Portal U de A - Visor de Contenido - WCV(JSR 286)
Actions
Z7_NQ5E12C0LOF160QDKRNCOGGJA1

Social Policies and Health Services
Actions
Social Policies and Health Services
Academic Unit:
Faculty of Nursing
OECD
Discipline Medical and health sciences
Subdiscipline Health sciences
Strategic Focus
To be a leading transdisciplinary group in the study, production, and dissemination of relevant and quality knowledge within the framework of social policies in health, which contribute to its knowledge in the national and international contexts; It also contributes to the transformation of the living conditions of the populations, of health service, and the training of new researchers. This commitment is stimulated through the lines of research Living conditions and health, Health services and social response and Education as a social practice in the training of professionals in the health sector.
Research Areas and Topics
Mortality and social response.
Living and health conditions.
Education.
Mental health, community care and rurality.
Anthropological demography.
Sustainable Development Goals (SDGs)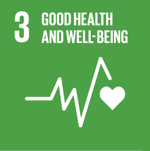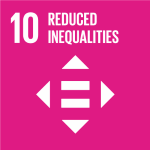 Group Coordinator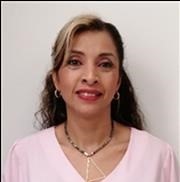 Luz Estella Varela Londoño
Group Coordinator Email
Scientific Cooperation
Collaborative Relationships
Latin American Network for Scientific Publishing of Nursing Journals RedEDIT.
Surgical Nursing Sectorial Work Network. International Nursing Network.
Rural Association of Antioquia ACA.
Department of International Politics - Aberystwyth University - UK.
Colombian Association for Huntington's Disease AcolpEH.
Notable Projects
(Un) weaving views on subjects in the reconciliation process in Colombia 2018-2021 (Funded by Ministry of Science and Newton Fund).
Border delimitation as a social control strategy: The case of homicidal violence in Medellín, Colombia.
Demographic and fertility analysis of the indigenous peoples of Antioquia according to information from documentary sources.
Overweight, obesity, and risk factors: An explanatory model for nutrition and dietetics students from a public university in Medellín, Colombia 2014.
Main Research Results
Co-management and consolidation of the Network of Weavers for Memory and Life (National network of collectives dedicated to the construction of historical memory of the conflict and the construction of peace with international projection).
Development of an index for measuring critical thinking in professional training.
Methodological aspects of the Clinical Practice Guidelines made at Universidad de Antioquia based on the methodological guide of the Ministry of Health and Protection of Colombia.
Strengthening of local capacities for the implementation of the PHC strategy in the municipalities of the San Juan river basin of the Southwest region of Antioquia, 2015-2016.
Research Portafolio
Expert advice on the analysis of social policies and the historical-social determination of health-disease-care-attention-death, especially of vulnerable human groups.
Expert advice for municipal planning, formulation and evaluation of health policies, programs and projects.
Alliances with research groups, educational institutions, and governmental and non-governmental organizations to generate collaborative proposals for research, social appropriation, knowledge transfer, and innovation in the group's development areas.
Training of community researchers and undergraduate and graduate, national and international, in the lines and problem areas relevant to the group.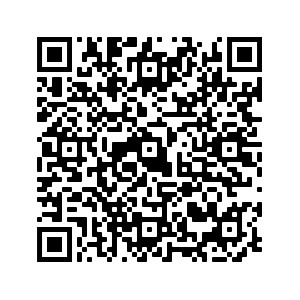 More Information

Z7_NQ5E12C0LOF160QDKRNCOGGJA3
Z7_NQ5E12C0LOF160QDKRNCOGGJQ0
Portal UdeA - Iconos Footer - WCV(JSR 286)
Actions