Z7_NQ5E12C0LOF160QDKRNCOGGJI3
Portal U de A - Cabezote - WCV(JSR 286)
Actions
Teclas de Ayuda de acceso Rápido
ALT + 1 Inicio
ALT + 2 Noticias
ALT + 3 Mapa de sitio
ALT + 4 Búsqueda
ALT + 5 Preguntas frecuentes
ALT + 6 Atención al ciudadano
ALT + 7 Quejas y reclamos
ALT + 8 Iniciar Sesión
ALT + 9 Directorio telefónico
lunes, 15 de agosto 2022
15/08/2022
Links
Z7_NQ5E12C0LOF160QDKRNCOGGJ35
Inglés UdeA - MegaMenu - JSR(286)
Actions
Z7_NQ5E12C0LOF160QDKRNCOGGJA0
Portal U de A - Visor de Contenido - WCV(JSR 286)
Actions
Z7_NQ5E12C0LOF160QDKRNCOGGJA1

Physiology and Biochemistry Research Group PHYSIS
Actions
Physiology and Biochemistry Research Group PHYSIS
Academic Unit:
Faculty of Medicine
OECD
Discipline Medical and health sciences
Subdiscipline Basic medicine
Strategic Focus
Our development plan for the next eight years aims to generate a positive impact on two general strategic points: increasing the generation and application of physiological and biochemical knowledge and forming high-level human resources.
The second part of our plan is to encourage the production and application of physiological and biochemical knowledge. These objectives will be accomplished by strengthening three lines of work, in which animal and human cellular models along with computational and theoretical approaches will be used:
Physiology and cellular biochemistry.
Cellular electrophysiology.
Complementary therapies.
Research Areas and Topics
Functional characteristics of high-performance athletes from Antioquia.
Exercise physiology.
Physiology of the striped muscle.
Physiology and biochemistry of complementary therapies.
Physiology and cardiovascular physiopathology.
Physiopathology of preeclampsia.
Neurophysiology of sleep.
Sustainable Development Goals (SDGs)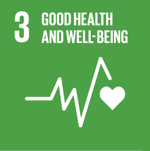 Group Coordinator
Juan Camilo Calderon Velez, Ph.D.
Ph.D. in Physiology and Biochemistry.
Instituto Venezolano de Investigaciones Científicas.
Group Coordinator Email
Scientific Cooperation
Collaborative Relationships
University del Cauca.
Universidad CES.
Universidad de Chile.
University of Groningen.
Instituto Venezolano de Investigaciones Científicas.
Notable Projects
Structural alterations of sera from women with preeclampsia-mediated glycocalyx in the glomerular filtration barrier; potential early markers of renal damage.
Strengthening of a technological platform for specialized formation in areas such as health and biomedical technology development.
Implementation of cellular electrophysiology techniques for research purposes in Universidad de Antioquia.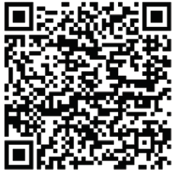 More Information

Z7_NQ5E12C0LOF160QDKRNCOGGJA3
Z7_NQ5E12C0LOF160QDKRNCOGGJQ0
Portal UdeA - Iconos Footer - WCV(JSR 286)
Actions