Z7_NQ5E12C0LOF160QDKRNCOGGJI3
Portal U de A - Cabezote - WCV(JSR 286)
Actions
Teclas de Ayuda de acceso Rápido
ALT + 1 Inicio
ALT + 2 Noticias
ALT + 3 Mapa de sitio
ALT + 4 Búsqueda
ALT + 5 Preguntas frecuentes
ALT + 6 Atención al ciudadano
ALT + 7 Quejas y reclamos
ALT + 8 Iniciar Sesión
ALT + 9 Directorio telefónico
miércoles, 17 de agosto 2022
17/08/2022
Links
Z7_NQ5E12C0LOF160QDKRNCOGGJ35
Inglés UdeA - MegaMenu - JSR(286)
Actions
Z7_NQ5E12C0LOF160QDKRNCOGGJA0
Portal U de A - Visor de Contenido - WCV(JSR 286)
Actions
Z7_NQ5E12C0LOF160QDKRNCOGGJA1

Study and Control of Tropical Diseases Program PECET
Actions
Study and Control of Tropical Diseases Program PECET
Academic Unit:
Faculty of Medicine,  Academic Corporation for the study of Tropical Pathologies
OECD
Discipline Medical and health sciences
Subdiscipline Other medical sciences
Strategic Focus
We generate solutions in human, animal, and plant health with quality standards and the support of curious professionals for excellence, leadership, development of the well-being of communities, and environmental sustainability through research, teaching, technological development, and innovation. We intend to impact prevention and control of tropical diseases and other clinical entities with an influence in public health, by developing therapeutic alternatives, vaccines, diagnostic tests, prevention measures, and training of human resources.
Research Areas and Topics
Quality Assurance.
Molecular and Computational Biology.
Bioprospecting.
Development and Services for Biotechnological Products.
Eco-epidemiology.
Medical Entomology.
Helminthology.
Clinical Research.
Immunology Unit.
Innovation and Development Unit.
Virology Unit.
Sustainable Development Goals (SDGs)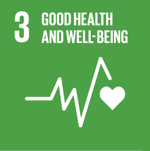 Group Coordinator
Iván Darío Vélez Bernal, PhD.
Ph.D. in Infectious Diseases.
Universidad de Granada.
Group Coordinator Email
Research Group Email
Scientific Cooperation
Collaborative Relationships
Drug for Neglected Diseases initiative (DNDi).
World Mosquito Program.
Monash University.
World Health Organization (WHO-TDR).
University of Wisconsin.
Illinois State University.
Universidad Nacional de Colombia.
Universitat de València.
Interconexión Eléctrica S.A. (ISA).
Ruta N.
Universidad de Caldas.
Notable Projects
World Mosquito Program for dengue control.
Comprehensive strategy for controlling leishmaniasis in Colombia — EICOLEISH UT.
Development of new therapeutic agents to treat significant diseases in Public Health in Antioquia — Leishmaniasis subproject.
Topical treatment trial of cutaneous leishmaniasis.
Implementation of an early warning system for prevention and control of the main VBDs in the Department of Amazonas, Colombia.
Main Research Results
Creation of a strategy for biological control of dengue and another that allows Medellin to be the center for Aedes aegypti egg production with Wolbachia in Latin America.
Development and evaluation of cutaneous leishmaniasis topical treatment drugs that have allowed us to obtain patents.
A traveling bag that allowed its content to be incorporated in the curriculum of schools of various endemic leishmaniasis municipalities and had an impact on self-care to prevent the disease.
Description of three new species and a new genus in helminth parasites and phlebotomine sand flies.
Research Portafolio
Attention to epidemic outbreaks of tropical diseases and VBDs.
Phase I, II, and III clinical trials.
Evaluation in laboratory and production field conditions for diagnosis, prevention, treatment, and control of tropical diseases and VBDs.
Biological control of dengue, zika and chikungunya. Primary and specialized medical care.
Design and implementation of Primary Health Education Programs.
Evaluation of toxicity and compatibility of biomaterials (in laboratory and animal models).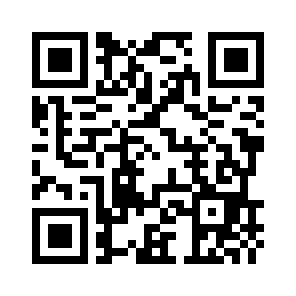 More Information

Z7_NQ5E12C0LOF160QDKRNCOGGJA3
Z7_NQ5E12C0LOF160QDKRNCOGGJQ0
Portal UdeA - Iconos Footer - WCV(JSR 286)
Actions