Z7_NQ5E12C0LOF160QDKRNCOGGJI3
Portal U de A - Cabezote - WCV(JSR 286)
Actions
Teclas de Ayuda de acceso Rápido
ALT + 1 Inicio
ALT + 2 Noticias
ALT + 3 Mapa de sitio
ALT + 4 Búsqueda
ALT + 5 Preguntas frecuentes
ALT + 6 Atención al ciudadano
ALT + 7 Quejas y reclamos
ALT + 8 Iniciar Sesión
ALT + 9 Directorio telefónico
lunes, 15 de agosto 2022
15/08/2022
Links
Z7_NQ5E12C0LOF160QDKRNCOGGJ35
Inglés UdeA - MegaMenu - JSR(286)
Actions
Z7_NQ5E12C0LOF160QDKRNCOGGJA0
Portal U de A - Visor de Contenido - WCV(JSR 286)
Actions
Z7_NQ5E12C0LOF160QDKRNCOGGJA1
Parasitology Group
Academic Unit:
Faculty of Medicine,  Academic Corporation for the study of Tropical Pathologies
OECD
Discipline Medical and health sciences
Subdiscipline Clinical medicine
Strategic Focus
The Parasitology Group is committed to teaching, research, and academic extension. Its aim is to form undergraduate and graduate students endowed with critical, scientific and human competencies in the field of parasitosis. Additionally, the group seeks to engage in innovative research on the basic and clinical aspects of parasites, which promotes scientific and technological development at the service of the community.
Research Areas and Topics
Molecular Biology and Biochemistry.
The teniasis/cysticercosis complex.
Environmental parasitology.
Opportunistic intestinal parasites.
Sustainable Development Goals (SDGs)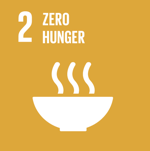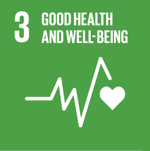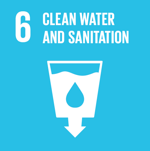 Group Coordinator
Carolina Hernández Castro, MSc.
Master's Degree in Biology
Universidad de Antioquia.
Group Coordinator Email
Scientific Cooperation
Collaborative Relationships
Ministry of Health and Social Protection.
National Faculty of Public Health.
Sanger Institute.
Metropolitan University (Universidad Metropolitana).
Notable Projects
National Survey on Intestinal Parasitism in a Primary Education Population, Colombia 2012-2014.
Assessment of Taenia crassiceps as an antigen source for the serological diagnosis of neurocysticercosis in Colombia.
Development of a specific serological test for the diagnosis of human toxocariasis, based on the creation of a chimeric protein designed from Toxocara canis pathogenic nematode-specific epitopes.
Main Research Results
Published Books:
Contexto sociodemográfico, estado nutricional y de salud e ingesta dietética de los niños que participan en el programa de complementación alimentaria alianza MANÁ-ICBF (Socio-demographic Context, Nutritional and Health Condition, and Food Intake in Children Participating in the Complementary Nutrition Program MANA-ICBF) ISBN: 9789589816.
NATIONAL SURVEY ON INTESTINAL PARASITISM IN A PRIMARY EDUCATION POPULATION, COLOMBIA 2012-2014. ISBN: 978-958-8903-30-9.
Patents:
Immunological methods for the diagnosis of avian ascaridiasis. WO2005/071414 A1.
Awards:
XIV National Academy of Medicine Award/AVENTIS. November, 2003.
Honorable mention in the research project division. XIII Aventis Competition - National Academy of Medicine. October, 2002.
Research Portafolio
Identification of protozoa and helminths in various biological samples.
Studies of Paragonimus spp.
Knott concentration method for microfilaria.
ELISA for detecting anti-Toxocara spp. IgG antibodies.
Western Blot for detecting anti-Taenia solium IgG antibodies.
Fecal matter samples for quality control.
Stained plaques for Apicomplexa.
Update courses adapted to your needs.
Direct coprological examination or by modified Ritchie concentration.
Modified Ziehl-Neelsen staining for intestinal Apicomplexa.
Quick‐Hot Gram‐Chromotrope staining for intestinal microsporidia.
Complete study of persistent diarrhea.
Graham Test or adhesive tape test for Enterobius vermicularis.
Coprogram/Coproscopic.
Occult blood testing.
Complete study of Strongyloides stercoralis.


Z7_NQ5E12C0LOF160QDKRNCOGGJA3
Z7_NQ5E12C0LOF160QDKRNCOGGJQ0
Portal UdeA - Iconos Footer - WCV(JSR 286)
Actions