Z7_NQ5E12C0LOF160QDKRNCOGGJI3
Portal U de A - Cabezote - WCV(JSR 286)
Actions
Teclas de Ayuda de acceso Rápido
ALT + 1 Inicio
ALT + 2 Noticias
ALT + 3 Mapa de sitio
ALT + 4 Búsqueda
ALT + 5 Preguntas frecuentes
ALT + 6 Atención al ciudadano
ALT + 7 Quejas y reclamos
ALT + 8 Iniciar Sesión
ALT + 9 Directorio telefónico
miércoles, 17 de agosto 2022
17/08/2022
Links
Z7_NQ5E12C0LOF160QDKRNCOGGJ35
Inglés UdeA - MegaMenu - JSR(286)
Actions
Z7_NQ5E12C0LOF160QDKRNCOGGJA0
Portal U de A - Visor de Contenido - WCV(JSR 286)
Actions
Z7_NQ5E12C0LOF160QDKRNCOGGJA1
Malaria Group
Academic Unit:
Faculty of Medicine
OECD
Discipline Medical and health sciences
Subdiscipline Clinical medicine
Strategic Focus
The Malaria Group is an academic team from the Universidad de Antioquia with the mission of generating scientific knowledge about Malaria, its environment and the health problems associated with this disease. Its goal is to seek solutions through Ecosystemic Studies and an interdisciplinary approach based on Quality Standards. Our activities include research, community outreach and teaching with an emphasis on the training of researchers while fulfilling the institutional missions of the university within a framework of ethics and social responsibility.
Research Areas and Topics
Bioprospecting (Biological activity of natural products, Biodiversity).
Clinical and Pathogenesis of Malaria (Biomarkers, Immunology).
Antimalarials (Pharmacovigilance, In Vitro Activity, Pharmacokinetics).
Parasite Biology and Vectors (Genetics, Ecology).
Territory and Health (Collective Health, History, Epidemiology).
Sustainable Development Goals (SDGs)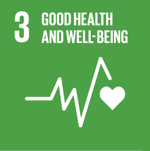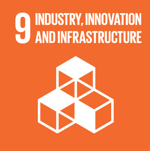 Group Coordinator
Alberto Tobón Castaño, PhD
PhD in Public Health and Biomedical Research Methodology
Universidad Autónoma de Barcelona.
Group Coordinator Email
Research Group Email
Scientific Cooperation
Collaborative Relationships
Kansas University (USA).
The London School of Hygiene & Tropical Medicine (UK).
Johannes Gutenberg University Mainz (Germany).
Colombian Institute of Tropical Medicine (Apartadó Headquarters).
International Training and Research Center (CIDEIM), Cali.
Instituto Nacional de Salud (National Institute of Health), Bogotá.
Joaquín Antonio Uribe Botanical Garden of Medellin.
Industrial Biotechnology.
Plant Biotechnology.
GAF (Functional Food Group).
Chemistry of Natural Products and Foods.
CAA (Environmental Academic Corporation).
Herbarium, Natural Products, Marine Products.
Ecology and Evolution of Vertebrates, Neurosciences.
GIBS Bioactive Substances.
Solid state.
Waste analysis.
Notable Projects
Acquisition of Vegetable Origin Substances for Malaria Treatment.
Surveillance of therapeutic efficacy and antimalarial resistance in Colombia.
Malaria during pregnancy.
Study of Submicroscopic and Asymptomatic Plasmodial Infections.
Research on the implementation of diagnostic and treatment strategies for Malaria.
Main Research Results
Identification of Natural Compounds and Molecules with Anti-Plasmodial Activity.
Epidemiological characterization of Malaria in low-endemic regions: Submicroscopic and Asymptomatic Infections, severe Malaria, Malaria in pregnant women and newborns.
Results of Epidemiology and Pharmacovigilance applied to National Guidelines.
Plasmodium Genotyping and Phylogenetics: Resistance and clinical aspects.
Research on the implementation of Care and Prevention Strategies.
Research Portafolio
Specialized malaria diagnosis through microscopy and molecular tests.
Evaluation of biological activity of natural compounds in the Plasmodium model.
Quantification of metabolites by chromatography.
Training in clinical and laboratory diagnostics of Malaria at the community and institutional levels.

More Information

Z7_NQ5E12C0LOF160QDKRNCOGGJA3
Z7_NQ5E12C0LOF160QDKRNCOGGJQ0
Portal UdeA - Iconos Footer - WCV(JSR 286)
Actions