Z7_NQ5E12C0LOF160QDKRNCOGGJI3
Portal U de A - Cabezote - WCV(JSR 286)
Actions
Teclas de Ayuda de acceso Rápido
ALT + 1 Inicio
ALT + 2 Noticias
ALT + 3 Mapa de sitio
ALT + 4 Búsqueda
ALT + 5 Preguntas frecuentes
ALT + 6 Atención al ciudadano
ALT + 7 Quejas y reclamos
ALT + 8 Iniciar Sesión
ALT + 9 Directorio telefónico
martes, 9 de agosto 2022
09/08/2022
Links
Z7_NQ5E12C0LOF160QDKRNCOGGJ35
Inglés UdeA - MegaMenu - JSR(286)
Actions
Z7_NQ5E12C0LOF160QDKRNCOGGJA0
Portal U de A - Visor de Contenido - WCV(JSR 286)
Actions
Z7_NQ5E12C0LOF160QDKRNCOGGJA1
Immunomodulation Group
Academic Unit:
Faculty of Medicine,  Academic Corporation for the study of Tropical Pathologies
OECD
Discipline Natural sciences
Subdiscipline Biological sciences
Strategic Focus
The group researches chronic inflammatory diseases. It uses animal models (mainly mice) of infectious chronic (e.g., cutaneous Leishmaniasis), allergic (e.g., allergic asthma), metabolic (such as atherosclerosis and diet-induced obesity), and autoimmune (such as multiple sclerosis and Psoriasis) inflammation. Such models are used to research basic aspects of the disease and as a platform for the preclinical development of vaccines, immunotherapies, and other measures of prophylactic and therapeutic interventions.
Research Areas and Topics
Immune modulation in atherosclerosis.
Immune modulation in allergic inflammation of airways.
Immune modulation in leishmaniasis.
Immune modulation in autoimmunity.
Sustainable Development Goals (SDGs)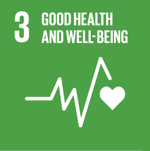 Group Coordinator

José Robinson Ramírez Pineda, Ph
PhD in Immunomodulation
University of Würzburg.
Group Coordinator Email
Research Group Email
Scientific Cooperation
Collaborative Relationships
Coloides- Bioactive Substances (GISB).
GICIG.

Vidarium (Grupo Nutresa).
Nexentia (Spin-off UdeA).
Notable Projects
Preclinical development of a molecularly defined liposomal vaccine for cutaneous leishmaniasis.
Concept testing of a nanoimmunotherapy prototype for cardiovascular diseases and other chronic non-transmissible conditions.
Immune modulation of atherosclerosis and diet-induced obesity through nutritional intervention with green coffee extracts.
Main Research Results
Reformulating Small Molecules for Cardiovascular Disease Immune Intervention: Low-Dose Combined Vitamin D/Dexamethasone Promotes IL-10 Production and Atheroprotection in Dyslipidemic Mice. DOI: 10.3389/fimmu.2020.00743
Green Coffee Extract Improves Cardiometabolic Parameters and Modulates Gut Microbiota in High-Fat-Diet-Fed ApoE-/- Mice. DOI: 10.3390/nu11030497
Genomic Analysis of Colombian Leishmania panamensis strains with different level of virulence. DOI: 10.1038/s41598-018-35778-6
Biflavonoids Modulate Macrophage–Oxidized LDL Interaction In Vitro and Promote Atheroprotection In Vivo. DOI: 10.3389/fimmu.2017.00923
Research Portafolio
Formulation and characterization of vaccines and immunotherapies based on liposomes.
Preclinical prophylactic and/or therapeutic evaluation in preclinical models (mice) of cutaneous leishmaniasis, allergic asthma, atherosclerosis, diet-induced obesity, psoriasis, and experimental autoimmune encephalomyelitis.
Use of mice as experimental models of human and veterinary disease.

More Information

Z7_NQ5E12C0LOF160QDKRNCOGGJA3
Z7_NQ5E12C0LOF160QDKRNCOGGJQ0
Portal UdeA - Iconos Footer - WCV(JSR 286)
Actions