Z7_NQ5E12C0LOF160QDKRNCOGGJI3
Portal U de A - Cabezote - WCV(JSR 286)
Actions
Teclas de Ayuda de acceso Rápido
ALT + 1 Inicio
ALT + 2 Noticias
ALT + 3 Mapa de sitio
ALT + 4 Búsqueda
ALT + 5 Preguntas frecuentes
ALT + 6 Atención al ciudadano
ALT + 7 Quejas y reclamos
ALT + 8 Iniciar Sesión
ALT + 9 Directorio telefónico
miércoles, 17 de agosto 2022
17/08/2022
Links
Z7_NQ5E12C0LOF160QDKRNCOGGJ35
Inglés UdeA - MegaMenu - JSR(286)
Actions
Z7_NQ5E12C0LOF160QDKRNCOGGJA0
Portal U de A - Visor de Contenido - WCV(JSR 286)
Actions
Z7_NQ5E12C0LOF160QDKRNCOGGJA1

Health and Community - César Uribe Piedrahíta
Actions
Health and Community - César Uribe Piedrahíta
Academic Unit:
Faculty of Medicine
OECD
Discipline Medical and health sciences
Subdiscipline Clinical medicine
Strategic Focus
The group seeks to contribute to the generation of knowledge and its application to solve problems related to malaria, intestinal parasites, and malnutrition.
Research Areas and Topics
Antimalarials.
Social determinants of malaria and associated infections.
Immunity, nutrition, and infection.
Gestational, congenital, and placental malaria.
Diagnostic procedures and tests.
Sustainable Development Goals (SDGs)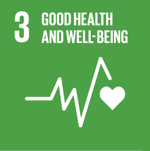 Group Coordinator
Jaime Carmona Fonseca, Mg.
Master's Degree Universidad de Antioquia
Epidemiology, Public Health, Microbiology and Parasitology.
Group Coordinator Email
Research Group Email
Scientific Cooperation
Collaborative Relationships
Joint work with research groups:
GIMBIC (Universidad de Cordoba, Colombia).
ISGlobal (Barcelona, Spain).
Dr. Stephanie K. Yanow (University of Alberta, Canada).
Notable Projects
Characterization of exosomes in pregnant and non-pregnant women with malaria-geohelminthiasis coinfection and their immunomodulatory effect in placenta and peripheral blood.
Gestational and placental malaria in Colombia: Clinical, ecoepidemiological, and social approach.
Prevalence and effects of co-infection with Plasmodium spp and geohelminths in pregnant women in Colombian malarial areas.
Maternal and neonatal immunomodulation by placental plasmodial infection and maternal geohelminthiasis and its effect on the immune response to vaccine antigens.
Gestational Plasmodium vivax infection: Immunopathogenesis, histopathology, and plasmodial genetics, and its effects on maternal, fetal and neonatal morbimortality in northwestern Colombia, 2016-2018.
Main Research Results
The pathogenic capacity of Plasmodium vivax to generate placental malaria and congenital malaria has been established.
Pregnancy-associated malaria, both in the mother and placenta, has been shown to affect the immune response of the mother and her neonate to expanded program on immunization vaccines.
The histopathological profile of placental malaria has been identified in northwestern Colombia.
The profile of immune, inflammatory, and other mediators in both maternal peripheral blood and placental tissue blood has been partially characterized.
Research Portafolio
We offer expert advice, training, and continuing education in the three issues we evaluate (malaria, intestinal parasites, and malnutrition), especially if focused on the population of pregnant women and children under 15 years of age.
We advise on the development of research projects on the above topics.
We offer training in malaria diagnostic procedures.
We offer academic and research internships for students and health professionals from Colombia and other countries.
More Information

Z7_NQ5E12C0LOF160QDKRNCOGGJA3
Z7_NQ5E12C0LOF160QDKRNCOGGJQ0
Portal UdeA - Iconos Footer - WCV(JSR 286)
Actions