Z7_NQ5E12C0LOF160QDKRNCOGGJI3
Portal U de A - Cabezote - WCV(JSR 286)
Actions
Teclas de Ayuda de acceso Rápido
ALT + 1 Inicio
ALT + 2 Noticias
ALT + 3 Mapa de sitio
ALT + 4 Búsqueda
ALT + 5 Preguntas frecuentes
ALT + 6 Atención al ciudadano
ALT + 7 Quejas y reclamos
ALT + 8 Iniciar Sesión
ALT + 9 Directorio telefónico
miércoles, 17 de agosto 2022
17/08/2022
Links
Z7_NQ5E12C0LOF160QDKRNCOGGJ35
Inglés UdeA - MegaMenu - JSR(286)
Actions
Z7_NQ5E12C0LOF160QDKRNCOGGJA0
Portal U de A - Visor de Contenido - WCV(JSR 286)
Actions
Z7_NQ5E12C0LOF160QDKRNCOGGJA1

Neuropsychology and Behavior Group
Actions
Neuropsychology and Behavior Group
Academic Unit:
Faculty of Medicine
OECD
Discipline Medical and health sciences
Subdiscipline Clinical medicine
Strategic Focus
We are an interdisciplinary research group that belongs to the School of Medicine of the Universidad de Antioquia. We form human talent in research at graduate and postgraduate levels through the structuring and execution of research projects. Also, we contribute to the generation of knowledge focused on clinical and technological solutions in the area of cognitive neurosciences as well.
Research Areas and Topics
Cognitive Neurosciences.
Neurosciences and Engineering.
Clinical Neurosciences.
Learning and Teaching of Research.
Sustainable Development Goals (SDGs)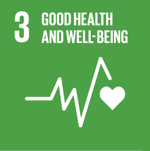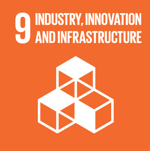 Group Coordinator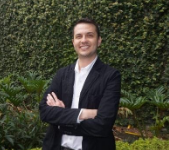 Carlos Andrés Tobón Quintero MD, Ph.D.
Ph.D. in Basic Biomedical Sciences
Universidad de Antioquia, Colombia.
Group Coordinator Email
Scientific Cooperation
Collaborative Relationships
Neurosciences Group of Antioquia, Colombia.
Global Brain Conssortium.
Cuban Neuroscience Center.
Institute of Cognitive Neurology, Argentina.
ETH Zürich, Switzerland.
Neural Systems Analysis Laboratory, Johns Hopkins University, United States of America.
Clinical Affective Neuroscience Laboratory, University of California, United States of America.
Kosik Neurology Laboratory, University of California, United States of America.
Notable Projects
Identification of preclinical biomarkers in Alzheimer's disease through longitudinal monitoring of brain electrical activity in populations with a genetic risk.
Action language processing in patients with ganglion-basal disease.
Changes in quantitative electroencephalogram patterns (alpha, theta reactivity and their index) at rest and in memory tasks, in the longitudinal follow-up of patients with a genetic risk for early Alzheimer's disease.
Modulation of the brain's electrical activity in emotional processing and its relationship with levels of empathy in Colombian ex-combatants.
Main Research Results
Executive Control Guided by Context in Colombian Ex-Combatants. DOI: 10.1007/978-3-030-25077-5_11
Parkinson's disease compromises the appraisal of action meanings evoked by naturalistic texts. DOI: 10.1016/j.cortex.2017.07.003
Precuneus Failures in Subjects of the PSEN1 E280A Family at Risk of Developing Alzheimer's Disease Detected Using Quantitative Electroencephalography. DOI: 10.3233/JAD-161291
Cambios en el EEG en reposo de exparticipantes en el conflicto armado colombiano con trastorno de personalidad antisocial (Changes in the resting EEG of ex-participants in the Colombian armed conflict with antisocial personality disorder). DOI: 10.1016/j.rcp.2017.02.001
Research Portafolio
Neurological and neuropsychological clinical evaluation.
Neurophysiological evaluation.
Cognitive and physiological paradigm design.
Qualitative and quantitative analysis of biomedical signals from electroencephalography and magnetic resonance.
Consulting in structuring research projects.
Education of students in research.
Social appropriation of knowledge with transmedia strategies.

More Information

Z7_NQ5E12C0LOF160QDKRNCOGGJA3
Z7_NQ5E12C0LOF160QDKRNCOGGJQ0
Portal UdeA - Iconos Footer - WCV(JSR 286)
Actions