Z7_NQ5E12C0LOF160QDKRNCOGGJI3
Portal U de A - Cabezote - WCV(JSR 286)
Actions
Teclas de Ayuda de acceso Rápido
ALT + 1 Inicio
ALT + 2 Noticias
ALT + 3 Mapa de sitio
ALT + 4 Búsqueda
ALT + 5 Preguntas frecuentes
ALT + 6 Atención al ciudadano
ALT + 7 Quejas y reclamos
ALT + 8 Iniciar Sesión
ALT + 9 Directorio telefónico
viernes, 12 de agosto 2022
12/08/2022
Links
Z7_NQ5E12C0LOF160QDKRNCOGGJ35
Inglés UdeA - MegaMenu - JSR(286)
Actions
Z7_NQ5E12C0LOF160QDKRNCOGGJA0
Portal U de A - Visor de Contenido - WCV(JSR 286)
Actions
Z7_NQ5E12C0LOF160QDKRNCOGGJA1

Dermatological Research Group GRID
Actions
Dermatological Research Group GRID
Academic Unit:
Faculty of Medicine
OECD
Discipline Medical and health sciences
Subdiscipline Health sciences
Strategic Focus
We ensure excellence in the treatment, care and education of dermatological patients through basic and clinical research in dermatology. In addition, we work in search of new drugs of natural products with biological activity and basic and clinical mycology. This in order to contribute to the progress of the country through the generation of new knowledge with scientific and social value. Also, through the creation of new cooperation networks, the transference of knowledge through the training of new researchers, and the dissemination of knowledge and results to society.
Research Areas and Topics
Biological Activity of Natural Products.
Dermatology and Clinical Dermato-Epidemiology.
Infectious skin diseases.
Sustainable Development Goals (SDGs)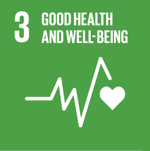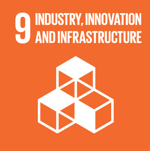 Group Coordinator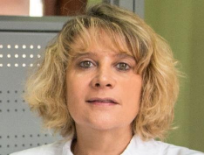 Gloria Sanclemente Mesa MD, MSc., Ph.D.
Ph.D. in Biomedical Research Methodology and Public Health.
Universitat Autònoma de Barcelona, Spain.
Group Coordinator Email
Scientific Cooperation
Collaborative Relationships
University of Nottingham.
Iberoamerican Cochrane Centre Barcelona, Spain.
Federal Santa Catarina Brazil.
St Johns Institute London, England.
Universidad Industrial de Santander (UIS).
Colombian Association of Dermatology and Dermatological Surgery ASOCOLDERMA.
SILAE (The Italo Latin American Society of Ethnomedicine).
IPS Universitaria, Universidad de Antioquia Medelln, Colombia.
Hospital Fundación San Vicente de Paul (Medellin and Rionegro).
Synthetic and therapeutic chemistry of natural products research group of The Spanish National Research Council (CSIC): Spain.
Notable Projects
Synthetic molecules with anti-dengue fever potential as an alternative for in vitro Zika virus infection control.
Transcultural adaptation and validation of a dermatological quality of life instrument DLQI (Dermatology Life Quality Index).
Determination of the efficacy and costs of the treatment of moderate to severe plaque psoriasis in Colombia through the design of a clinical trial of "n=1".
Clinical and socio-demographic characterization of patients diagnosed with acne, psoriasis, atopic dermatitis, urticaria, melasma and androgenetic alopecia.
Disease burden and quality of life of adult and adolescent patients with atopic eczema.
Development of Phytocompounds with potential antiviral activity for emerging viruses.
Main Research Results
Análogos de Ferruginol como agentes antivirales, Ministerio de Industria, Energía y Turismo (Ferruginol analogues as antiviral agents, Ministry of industry, trade and tourism) Spanish Patent and Trademark Office, P201531320, marzo 2015, Universitat de València, Spain and Universidad de Antioquia, Colombia, GRID, Universidad de Antioquia, Colombian version-29, 2013, Ministry of the Interior - Dirección Nacional de Derecho de Autor (National Directorate of Copyright)- Special Administrative Unit- registration office: No. 10-420-473. Registration date: 12/02/2013
El porqué de una adecuada protección solar ( dequate un rotection). ISBN: 978-958-5526-06-8
El porqué de una adecuada protección solar (dequate un rotection). ISBN: 978-958-5526-07-5
Análogos de Ferruginol como agentes antivirales (Ferruginol analogues as antiviral agents), patent application in Colombia NC2017/0009515 ()
Research Portafolio
Training and education of ermatology esidents, undergraduate and graduate students in the areas of Dermatology, Clinical Epidemiology, Biology and Pharmaceutical Chemistry.
Evaluation of technologies or devices in the dermatological field.
Elaboration and development of Clinical Practice Guidelines.
Design and execution of clinical trials in the field of Dermatology (Phase I, II, III, and IV).
Elaboration of Systematic Reviews/Meta-analysis of dermatological topics.
Clinical dermatological research (descriptive and observational studies).
Collaborations with pharmaceutical companies for the design, redesign and discovery of new therapeutic molecules .
In vitro assays on the biological activity of natural products for emerging viruses (including Sars-CoV-2), among others.

More Information

Z7_NQ5E12C0LOF160QDKRNCOGGJA3
Z7_NQ5E12C0LOF160QDKRNCOGGJQ0
Portal UdeA - Iconos Footer - WCV(JSR 286)
Actions