Z7_NQ5E12C0LOF160QDKRNCOGGJI3
Portal U de A - Cabezote - WCV(JSR 286)
Actions
Teclas de Ayuda de acceso Rápido
ALT + 1 Inicio
ALT + 2 Noticias
ALT + 3 Mapa de sitio
ALT + 4 Búsqueda
ALT + 5 Preguntas frecuentes
ALT + 6 Atención al ciudadano
ALT + 7 Quejas y reclamos
ALT + 8 Iniciar Sesión
ALT + 9 Directorio telefónico
Z7_NQ5E12C0LOF160QDKRNCOGGJ35
Inglés UdeA - MegaMenu - JSR(286)
Actions
Z7_NQ5E12C0LOF160QDKRNCOGGJA0
Portal U de A - Visor de Contenido - WCV(JSR 286)
Actions
Z7_NQ5E12C0LOF160QDKRNCOGGJA1

Psychiatric Research Group GIPSI
Actions
Psychiatric Research Group GIPSI
Academic Unit:
Faculty of Medicine
OECD
Discipline Medical and health sciences
Subdiscipline Clinical medicine
Strategic Focus
The Psychiatry Research Group will lead the studies on major psychiatric disorders with national and international recognition. The current lines of research in Schizophrenia, Bipolar Disorder, and Antisocial Personality will be strengthened. In addition, new lines in Bioethics, Clinical Sexuality and early detection and care of psychiatric disorders in the children of the families participating in the research will be implemented. The group will continue to strengthen international relations with agreements that allow it to be at the forefront of the methods and techniques that are being used worldwide in the study of this type of disorders.
Research Areas and Topics
Telepsychiatry.
Violent Behavior.
Family and Mental Health.
Biological Markers in Schizophrenia.
Neuroimaging in Psychiatric Disorders.
Genetic Psychiatry.
Research in Bioethics and major Psychiatric Disorders.
Suicide.
Biological Markers in Bipolar Disorders.
Sustainable Development Goals (SDGs)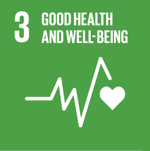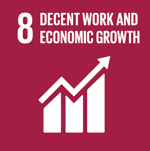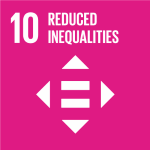 Group Coordinator

Carlos Alberto López Jaramillo, Ph.D.
Ph.D. in Bioethics.
Universidad El Bosque, Colombia
Group Coordinator Email
Research Group Email
Scientific Cooperation
Collaborative Relationships
Colciencias.
National Institutes of Health (NIH).
University of California UCLA.
Notable Projects
Paisa Project: Genetics of severe mental illnesses.
ADHD: Clinical characteristics, genetic markers, and psychosocial adversity factors that predict Attention-Deficit Hyperactivity Disorder (ADHD) in high-risk siblings.
PRISMA: Mental Health Program with an emphasis on reducing the harm, burden and social expense of mental illness.
Main Research Results
Advances in the treatment of Bipolar Disorder.
Research Portafolio
Training advice on severe mental illness.
Bipolar Disorder Day.

More Information

Z7_NQ5E12C0LOF160QDKRNCOGGJA3
Z7_NQ5E12C0LOF160QDKRNCOGGJQ0
Portal UdeA - Iconos Footer - WCV(JSR 286)
Actions