Z7_NQ5E12C0LOF160QDKRNCOGGJI3
Portal U de A - Cabezote - WCV(JSR 286)
Actions
Teclas de Ayuda de acceso Rápido
ALT + 1 Inicio
ALT + 2 Noticias
ALT + 3 Mapa de sitio
ALT + 4 Búsqueda
ALT + 5 Preguntas frecuentes
ALT + 6 Atención al ciudadano
ALT + 7 Quejas y reclamos
ALT + 8 Iniciar Sesión
ALT + 9 Directorio telefónico
miércoles, 10 de agosto 2022
10/08/2022
Links
Z7_NQ5E12C0LOF160QDKRNCOGGJ35
Inglés UdeA - MegaMenu - JSR(286)
Actions
Z7_NQ5E12C0LOF160QDKRNCOGGJA0
Portal U de A - Visor de Contenido - WCV(JSR 286)
Actions
Z7_NQ5E12C0LOF160QDKRNCOGGJA1

Cellular Immunology and Immunogenetics Group
Actions
Cellular Immunology and Immunogenetics Group
Academic Unit:
Faculty of Medicine
OECD
Discipline Medical and health sciences
Subdiscipline Clinical medicine
Strategic Focus
The research approach has been strengthened through omic studies and the use of different bioinformatic approaches, including transcriptomics (RNA-seq, microarrays), metabolomics (metabolic reconstruction from genome and transcriptome, metabolic flow analysis), and a minor approach to genomics (sequencing of mycobacterial genomes, possibility of exomic analysis).
To be able to understand the mechanisms of pathogenicity of different Mtb strains and the progression and severity of the disease
Research Areas and Topics
Autoimmunity.
Transplant Immunology.
Immune response in tuberculosis.
Sustainable Development Goals (SDGs)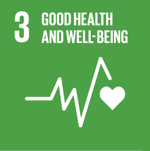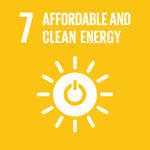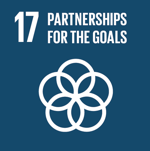 Group Coordinator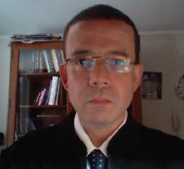 Mauricio Rojas López, PhD
PhD in Immunology
Universidad de Antioquia.
Group Coordinator Email
Research Group Email
Scientific Cooperation
Collaborative Relationships
Local:
The National Center of Genomic Sequencing (CNSG).
the Bioprocesses Group, and the Embedded Systems and Computational Intelligence Group SISTEMIC, both from the School of Engineering.
the Epidemiology Group GEPI from the National School of Public Health.
Primary Immunodeficiencies Group, from the School of Medicine.
International:
Larry Schlesinger and Wolfgang Sadee, Ohio State University, United States of America.
Tom HM Ottenhoff, Leiden University, Netherlands.
Erwin Schurr, McGill University, Canada.
Notable Projects
A project that seeks to establish the role of sRNA mcr11 in Colombian clinical isolates of mtb through the use of the CRISPRi-Cas9 technique.
Detection of inflammatory metabolites and mycobacterial products in human respiratory exhalations of paucibacillary tuberculosis patients and children with TB using chromatographic techniques.
Polymeric Nanoparticles in conjunction with mannose and lectins for the encapsulation of selective inhibitors of the Janus kinases directed towards monocytes for the alternative treatment of autoimmunities.
Functionalization of magnetic oxide nanoparticles through monocytes as a potential tool to track tissue damage in vivo.
Main Research Results
Infection of monocytes from tuberculosis patients with two virulent clinical isolates of Mycobacterium tuberculosis induces alterations in myeloid effector functions. Sometido a Frontiers Cell Infect Microbiol. DOI: 10.3389/fcimb.2020.00163
Human alveolar and splenic macrophage populations dis play a distinct transcriptomic response to infection with Mycobacterium tuberculosis. Sometido a Frontiers in Immunology. DOI: 10.3389/fimmu.2020.00630
A systematic evaluation of Mycobacterium tuberculosisGenome-Scale Metabolic Networks. DOI: 10.1371/journal.pcbi.1007533
Research Portafolio
Services offered by the Transplant Immunology Laboratory:
HLA-A, B, C, DRB1, DQA and DQB classification by PCR-SSP and PCR-SSO (Under the Luminex platform)
ABO and RhD blood group classification
Alloantibody study by cytotoxicity
Alloantibody study by flow cytometry
Qualitative, quantitative, and single antigen panel reactivity study (PRA)

More Information

Z7_NQ5E12C0LOF160QDKRNCOGGJA3
Z7_NQ5E12C0LOF160QDKRNCOGGJQ0
Portal UdeA - Iconos Footer - WCV(JSR 286)
Actions