Z7_NQ5E12C0LOF160QDKRNCOGGJI3
Portal U de A - Cabezote - WCV(JSR 286)
Actions
Teclas de Ayuda de acceso Rápido
ALT + 1 Inicio
ALT + 2 Noticias
ALT + 3 Mapa de sitio
ALT + 4 Búsqueda
ALT + 5 Preguntas frecuentes
ALT + 6 Atención al ciudadano
ALT + 7 Quejas y reclamos
ALT + 8 Iniciar Sesión
ALT + 9 Directorio telefónico
lunes, 15 de agosto 2022
15/08/2022
Links
Z7_NQ5E12C0LOF160QDKRNCOGGJ35
Inglés UdeA - MegaMenu - JSR(286)
Actions
Z7_NQ5E12C0LOF160QDKRNCOGGJA0
Portal U de A - Visor de Contenido - WCV(JSR 286)
Actions
Z7_NQ5E12C0LOF160QDKRNCOGGJA1

Molecular Genetics Research Group GENMOL
Actions
Molecular Genetics Research Group GENMOL
Academic Unit:
Faculty of Exact and Natural Sciences,  Faculty of Medicine,  Academic Corporation for the study of Tropical Pathologies
OECD
Discipline Natural sciences
Subdiscipline Biological sciences
Strategic Focus
The GENMOL research group has as its general purpose the identification of genetic variations of risk of non-communicable chronic diseases — called common — that have complex inheritance patterns involving many genes that interact with each other and environmental factors to reveal the disease, e.g. obesity, associated diseases, type 2 diabetes mellitus, hyperlipidemias, hypertension, cancer, neurodegenerative, psychiatric and nervous system diseases, and infections, etc. In addition, two professors from the School of Medicine have joined the group to carry out research on bioactive substances for the treatment of these diseases using the genes (as targets) where the pathological variations have been identified.
Research Areas and Topics
Population genetics.
Human diseases genetics.
Conservation genetics.
Sustainable Development Goals (SDGs)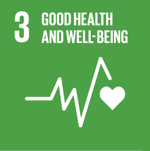 Group Coordinator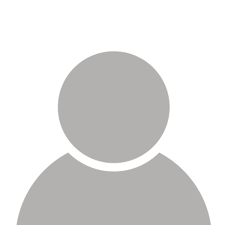 Gabriel De Jesús Bedoya Berrio, M.Sc.
M.Sc. in Biology,
Universidad de Antioquia.
Group Coordinator Email
Scientific Cooperation
Collaborative Relationships
Universidad Surcolombiana, Colombia.
Universidad del Cauca, Colombia.
Universidad Pontificia Bolivariana, Colombia.
University College of London.
Fudan University.
Universidad Autónoma de Mexico.
Universidad de La Plata, Argentina.
Universidad Cayetano Heredia, Peru.
Federal University of Rio Grande do Sul, Brazil.
Universidad de Arequipa, Peru.
National Institutes of Health (NIH), USA.
Notable Projects
CANDELA project: Consortium for the Analysis of the Diversity and Evolution of Latin America.
1000 Genomes Project (Medellin, Colombia, Latin America).
Dengue virus projects.
Intestinal microbiota composition.
Main Research Results
Genetics on Colombian Paisa population and its sephardic component, diseases associated with ancestral genetic components, e.g. Dengue to African as protector and Amerindian to Alzheimer as protector, as well as other findings that have been published on Nature
Latin Americans show wide-spread Converso ancestry and imprint of local Native ancestry on physical appearance. DOI: https://go.nature.com/3dBvdTS.
A GWAS in Latin Americans highlights the convergent evolution of lighter skin pigmentation in Eurasia. DOI: https://go.nature.com/2BCAq0H.
Gut microbiota composition explains more variance in the host cardiometabolic risk tan genetic ancestry. DOI: https://bit.ly/2VhJxdS.
Research Portafolio
The group works mainly in basic research, but currently our goal is to provide services in molecular diagnosis of some diseases, individual ancestral genetic composition, and patents for anti-glycemic and anti-obesogenic products.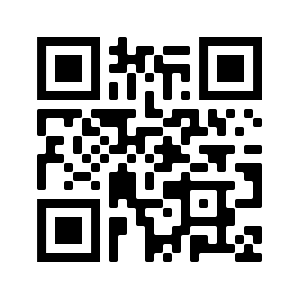 More Information

Z7_NQ5E12C0LOF160QDKRNCOGGJA3
Z7_NQ5E12C0LOF160QDKRNCOGGJQ0
Portal UdeA - Iconos Footer - WCV(JSR 286)
Actions