Z7_NQ5E12C0LOF160QDKRNCOGGJI3
Portal U de A - Cabezote - WCV(JSR 286)
Actions
Teclas de Ayuda de acceso Rápido
ALT + 1 Inicio
ALT + 2 Noticias
ALT + 3 Mapa de sitio
ALT + 4 Búsqueda
ALT + 5 Preguntas frecuentes
ALT + 6 Atención al ciudadano
ALT + 7 Quejas y reclamos
ALT + 8 Iniciar Sesión
ALT + 9 Directorio telefónico
jueves, 18 de agosto 2022
18/08/2022
Links
Z7_NQ5E12C0LOF160QDKRNCOGGJ35
Inglés UdeA - MegaMenu - JSR(286)
Actions
Z7_NQ5E12C0LOF160QDKRNCOGGJA0
Portal U de A - Visor de Contenido - WCV(JSR 286)
Actions
Z7_NQ5E12C0LOF160QDKRNCOGGJA1
Genetic Mapping Group
Academic Unit:
Faculty of Medicine
OECD
Discipline Natural sciences
Subdiscipline Biological sciences
Strategic Focus
Our mission is to contribute with quality to the education of undergraduate and graduate students in the genetics field. Also, our mission is to develop research projects with efficiency, effectiveness and in the schedules established in the proposals themselves.
Research Areas and Topics
Simple Inheritance.
Complex inheritance.
Sustainable Development Goals (SDGs)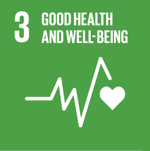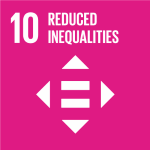 Group Coordinator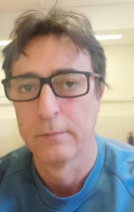 Nicolas Guillermo Pineda Trujillo MSc, PhD
PhD in Genetics
University College of London, England.
Group Coordinator Email
Scientific Cooperation
Collaborative Relationships
Columbia University, United States of America.
Institute for Genomic Medicine - Columbia University, United States of America.
Royal College of Surgeons, Ireland.
Newcastle University, England.
PEDIACIENCAS Group - Universidad de Antioquia, Colombia.
Notable Projects
On one hand, we have managed to document the existence of comorbidities related to epilepsy. In fact, we are evaluating whether these are actually pleotropic manifestations of the same epileptic seizures. Additionally, we have identified that the genetic variants that contribute to the susceptibility to develop epilepsy are not equal to those reported in other population groups around the world. On the other hand, we have identified that the patterns of genetic mixing of Colombian children with type 1 diabetes mellitus will help identify the genetic architecture of this disease in our population. We have also identified a new gene related to this disease, which has only been seen for our population thus far.
Main Research Results
Differential clinical features in Colombian patients with Rolandic Epilepsy and suggestion of no association with GRINZA, RBFOX1 or RBFOX3 gene variants. J Child Neurol, 2020; Submitted
Sleepwalking and Sleep Paralysis: Prevalence in Colombian Families With Genetic Generalized Epilepsy. J Child - Neurol. DOI: 10.1177/0883073819842422
A non-coding RNASEH1 gene variant associates with type 1 diabetes and interacts with HLA tagSNPs in families from Colombia. DOI: 10.1111/pedi.13057
Type 1 diabetes loci display a variety of native American and African ancestries in diseased individuals from Northwest Colombia. DOI: 10.4239/wjd.v10.i11.534
Research Portafolio
We contribute to the mission of teaching and doing scientific research.

More Information

Z7_NQ5E12C0LOF160QDKRNCOGGJA3
Z7_NQ5E12C0LOF160QDKRNCOGGJQ0
Portal UdeA - Iconos Footer - WCV(JSR 286)
Actions