Z7_NQ5E12C0LOF160QDKRNCOGGJI3
Portal U de A - Cabezote - WCV(JSR 286)
Actions
Teclas de Ayuda de acceso Rápido
ALT + 1 Inicio
ALT + 2 Noticias
ALT + 3 Mapa de sitio
ALT + 4 Búsqueda
ALT + 5 Preguntas frecuentes
ALT + 6 Atención al ciudadano
ALT + 7 Quejas y reclamos
ALT + 8 Iniciar Sesión
ALT + 9 Directorio telefónico
Z7_NQ5E12C0LOF160QDKRNCOGGJ35
Inglés UdeA - MegaMenu - JSR(286)
Actions
Z7_NQ5E12C0LOF160QDKRNCOGGJA0
Portal U de A - Visor de Contenido - WCV(JSR 286)
Actions
Z7_NQ5E12C0LOF160QDKRNCOGGJA1
Gastro-Hepatology Group
Academic Unit:
Faculty of Medicine
OECD
Discipline Medical and health sciences
Subdiscipline Clinical medicine
Strategic Focus
The control and elimination of viral hepatitis, chronic liver disease, and hepatocellular carcinoma.
Research Areas and Topics
Gastroenterology and endoscopy.
Chronic liver diseases.
Liver transplant.
Gastrointestinal tract tumors.
Liver tumors.
Viral pathogenesis.
Sustainable Development Goals (SDGs)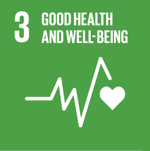 Group Coordinator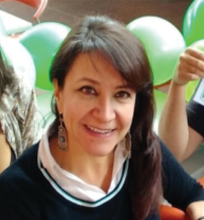 Maria Cristina Navas Navas, PhD
PhD in Virology
Université de Strasbourg.
Group Coordinator Email
Research Group Email
Scientific Cooperation
Collaborative Relationships
Ministry of Health.
National Health Institute (INS).
University of Groningen.
IARC.
Universidad Nacional de Colombia.
Universidad Cooperativa de Colombia (UCC).
Universidad El Bosque.
Notable Projects
Genotypification of hepatitis C virus isolates from a population of multi-transfused patients in Colombia; Cirrhosis and hepatocellular carcinoma biomarkers in Colombia; Study of the presence and distribution of hepatitis A and hepatitis E viruses in samples obtained from water sources and residual waters in municipalities of the Department of Antioquia; Study of the events of integration and epigenetic changes of the hepatitis B virus minichromosome in occult hepatitis B cases.
Cellular stress response in hepatocytes and hepatic stellate cells expressing hepatitis C virus proteins.
Determination of the resistance of helicobacter pylori to clarithromycin in gastric biopsy samples by identifying 23s rRNA gene mutations.
Effect of Alcohol Consumption on the Diagnosis of Patients Surviving Hepatic Cirrhosis in a University Hospital in the city of Medellin. Characterization of autoimmune hepatitis patients from a university hospital in Medellin, Colombia: A Cohort Study.
Main Research Results
Hepatitis C virus infection and cholangiocarcinoma: An Insight into Epidemiologic Evidences and Hypothetical Mechanisms of Oncogenesis, First evidence of the Hepatitis E virus in environmental waters in Colombia, Characterization of hepatitis B virus in Amerindian children and mothers from Amazonas State, Colombia, Molecular characterization of occult hepatitis B virus infection in patients with end-stage liver disease in Colombia.
Research Portafolio
By using infographic contents, videos, and pedagogical materials for spreading knowledge and preventing viral hepatitis, the group provides counseling and training to state entities and to the general community with the intention of providing an integral service to children and adults.


Z7_NQ5E12C0LOF160QDKRNCOGGJA3
Z7_NQ5E12C0LOF160QDKRNCOGGJQ0
Portal UdeA - Iconos Footer - WCV(JSR 286)
Actions