Z7_NQ5E12C0LOF160QDKRNCOGGJI3
Portal U de A - Cabezote - WCV(JSR 286)
Actions
Teclas de Ayuda de acceso Rápido
ALT + 1 Inicio
ALT + 2 Noticias
ALT + 3 Mapa de sitio
ALT + 4 Búsqueda
ALT + 5 Preguntas frecuentes
ALT + 6 Atención al ciudadano
ALT + 7 Quejas y reclamos
ALT + 8 Iniciar Sesión
ALT + 9 Directorio telefónico
miércoles, 17 de agosto 2022
17/08/2022
Links
Z7_NQ5E12C0LOF160QDKRNCOGGJ35
Inglés UdeA - MegaMenu - JSR(286)
Actions
Z7_NQ5E12C0LOF160QDKRNCOGGJA0
Portal U de A - Visor de Contenido - WCV(JSR 286)
Actions
Z7_NQ5E12C0LOF160QDKRNCOGGJA1

Clinical and Experimental Allergology Group GACE
Actions
Clinical and Experimental Allergology Group GACE
Academic Unit:
Faculty of Medicine
OECD
Discipline Medical and health sciences
Subdiscipline Clinical medicine
Strategic Focus
To generate, verify, and disseminate knowledge at the scientific and clinical level directed towards the development of clinical and experimental allergology in the health and academic-scientific sectors. All of this is attained through the training and teaching of new researchers and through the design of programs and research projects in the clinical and immunogenetic areas of allergic diseases.
Research Areas and Topics
Occupational Allergy.
Clinical Allergology.
Experimental Allergology.
Molecular Biology and Genetics.
Clinical Epidemiology in Allergic Diseases.
Genetics of allergic diseases.
Immunomodulation.
Sustainable Development Goals (SDGs)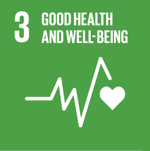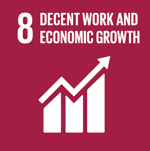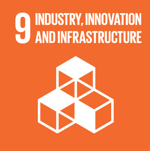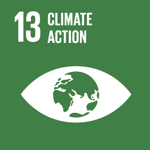 Group Coordinator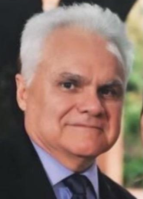 Ricardo Cardona Villa MD, MSc.
Master's Degree in Immunology.
Universidad de Antioquia, Colombia.
Group Coordinator Email
Scientific Cooperation
Collaborative Relationships
World Allergy Organization (WAO).
UCARE (Center of Reference and Excellence for Hives from the European Global Allergy and Asthma Network - GA²LEN).
Latin American Society of Allergy, Asthma, and Immunology.
Colombian Association of Allergy, Asthma, and Immunology.
Notable Projects
Predictive model of the clinical response to antihistamines in patients with chronic urticaria, according to clinical and immunological markers.
Impact of Specific Allergen Immunotherapy in Pediatric Asthma Patients.
Frequency of local nasal hypersensitivity to mites among patients with negative skin and serological allergy tests.
Evaluation of IgE sensitization and sociodemographic conditions as determinants of asthma severity.
Research Portafolio
Allergology Consultation.
Patch testing.
Intra-epidermal tests (Prick).
Oral provocation tests.
Nasal provocation tests.
Tolerance induction, desensitization or immunomodulation procedures.
Specific IgE test in serum by UniCAP (Phadia).
Acoustic Rhinometry.
Immunomodulation (immunotherapy).
Expert advice on clinical and occupational allergology.

More Information

Z7_NQ5E12C0LOF160QDKRNCOGGJA3
Z7_NQ5E12C0LOF160QDKRNCOGGJQ0
Portal UdeA - Iconos Footer - WCV(JSR 286)
Actions