Z7_NQ5E12C0LOF160QDKRNCOGGJI3
Portal U de A - Cabezote - WCV(JSR 286)
Actions
Teclas de Ayuda de acceso Rápido
ALT + 1 Inicio
ALT + 2 Noticias
ALT + 3 Mapa de sitio
ALT + 4 Búsqueda
ALT + 5 Preguntas frecuentes
ALT + 6 Atención al ciudadano
ALT + 7 Quejas y reclamos
ALT + 8 Iniciar Sesión
ALT + 9 Directorio telefónico
Z7_NQ5E12C0LOF160QDKRNCOGGJ35
Inglés UdeA - MegaMenu - JSR(286)
Actions
Z7_NQ5E12C0LOF160QDKRNCOGGJA0
Portal U de A - Visor de Contenido - WCV(JSR 286)
Actions
Z7_NQ5E12C0LOF160QDKRNCOGGJA1

Birth, Sexual, and Reproductive Health
Actions
Birth, Sexual, and Reproductive Health
Academic Unit:
Faculty of Medicine
OECD
Discipline Medical and health sciences
Subdiscipline Health sciences
Strategic Focus
Nacer, from the Universidad de Antioquia, is a research, teaching, and community outreach group with emphasis on sexual, reproductive, and children's health. Through participatory construction processes and with a rights and equity approach. The group produces and disseminates knowledge. It also generates and adapts instruments, methodologies, and intervention models to contribute to the well-being of individuals, families, and communities. The specific groups we want to impact are women of reproductive age, children under 5, and adolescents.
Research Areas and Topics
Quality of maternal and child services.
Severe obstetric morbidity.
Maternal Mortality.
Perinatal Mortality.
Children: health, morbidity, and mortality.
Health, culture, and society.
Gestational and congenital syphilis.
Sustainable Development Goals (SDGs)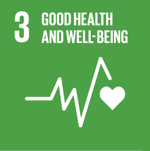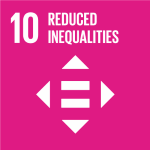 Group Coordinator
Joaquín Guillermo Gómez Dávila, MSc., MD
PhD in Public Health
Universidad de Antioquia, Colombia
Group Coordinator Email
Scientific Cooperation
Collaborative Relationships
Neonatal-International Partnership.
Mayor's Office of Medellin - Secretary of Health.
Governor's Office of Antioquia - Sectional Secretariat of Health and Social Protection.
Colombian Ministry of Health and Social Protection.
United Nations Population Fund - UNFPA (Regional Office for Latin America and the Caribbean).
United Nations Population Fund - UNFPA (Colombia Office).
International Organization for Migration - IOM Colombia Delegation.
FECOLSOG - Federación Colombiana de Obstetricia y Ginecología (Colombian Federation of Obstetrics and Gynecology).
Notable Projects
Code Red Validation: A Proposal for the Treatment of Obstetric Hemorrhage.
Web-based Maternal Mortality Surveillance System - SVEMMBW - Safe motherhood as a result of the use of highly adherent and effective contraceptive methods in the immediate postpartum.
Pregnancy-related suicide mortality in Antioquia, Colombia, 2004-2014.
Main Research Results
Reducción de la mortalidad materna por hemorragia en el departamento de Antioquia (Guía de práctica clínica para la prevención y el manejo de la hemorragia posparto y complicaciones del choque hemorrágico. ISSN 2463-0225) (Reduction of maternal mortality due to hemorrhaging in the Department of Antioquia (Clinical practice guidelines for the prevention and management of postpartum hemorrhaging and complications of hemorrhagic shock. ISSN 2463-0225))
Participation in the development of the web-based maternal mortality surveillance system currently used in the country
Contribution to the strengthening and development of epidemiological surveillance in Medellin and the Department of Antioquia in events of interest in the public health of maternal, perinatal, neonatal, and child health
Research Portafolio
Epidemiological surveillance:
Accompaniment of the different actors in the system for the development of actions aimed at fulfilling the cycle of epidemiological surveillance in the various public health events
Training:
Development of educational processes with health and administrative personnel and with the community on various health issues
Courses like: Life-saving obstetric practices, clinical and community IMCI, contraception, among others
Specialized consultancies:
We accompany administrative and assistance processes in health promotion and disease prevention programs and services and public health management at IPS, government entities, and EAPB

More Information

Z7_NQ5E12C0LOF160QDKRNCOGGJA3
Z7_NQ5E12C0LOF160QDKRNCOGGJQ0
Portal UdeA - Iconos Footer - WCV(JSR 286)
Actions