Z7_NQ5E12C0LOF160QDKRNCOGGJI3
Portal U de A - Cabezote - WCV(JSR 286)
Actions
Teclas de Ayuda de acceso Rápido
ALT + 1 Inicio
ALT + 2 Noticias
ALT + 3 Mapa de sitio
ALT + 4 Búsqueda
ALT + 5 Preguntas frecuentes
ALT + 6 Atención al ciudadano
ALT + 7 Quejas y reclamos
ALT + 8 Iniciar Sesión
ALT + 9 Directorio telefónico
miércoles, 7 de diciembre 2022
07/12/2022
Links
Z7_NQ5E12C0LOF160QDKRNCOGGJ35
Inglés UdeA - MegaMenu - JSR(286)
Actions
Z7_NQ5E12C0LOF160QDKRNCOGGJA0
Portal U de A - Visor de Contenido - WCV(JSR 286)
Actions
Z7_NQ5E12C0LOF160QDKRNCOGGJA1
Medical Genetics
Academic Unit:
Faculty of Medicine,  Academic Corporation for the study of Tropical Pathologies
OECD
Discipline Medical and health sciences
Subdiscipline Health sciences
Strategic Focus
Our mission is to provide assistance, research and teaching services in Human Genetics. The Medical Genetics Unit (UGM) has a multidisciplinary group with adequate diagnostic aids and quality service in genetics, cytogenetics, and molecular biology. The study of cancer requires new genetic tests in order to use personalized medicines on these patients. The group requires national and international collaboration in order to establish the genomic medicine center at the Universidad de Antioquia and become a reference center at a local and national level.
Research Areas and Topics
Molecular Biology of Human Diseases.
Molecular Biology of Solid Tumors.
Molecular Biology of Cancer.
Clinical Cytogenetics.
Molecular Cytogenetics.
Prenatal Cytogenetics.
Cytogenetics and Molecular Biology of Hematological Diseases.
Clinical Cytogenetics.
Molecular Genetics of Hematological Diseases.
Genetics of Hereditary Cancers.
Epigenetic Regulation of Cancer and Metastasis.
Sustainable Development Goals (SDGs)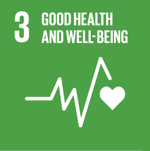 Group Coordinator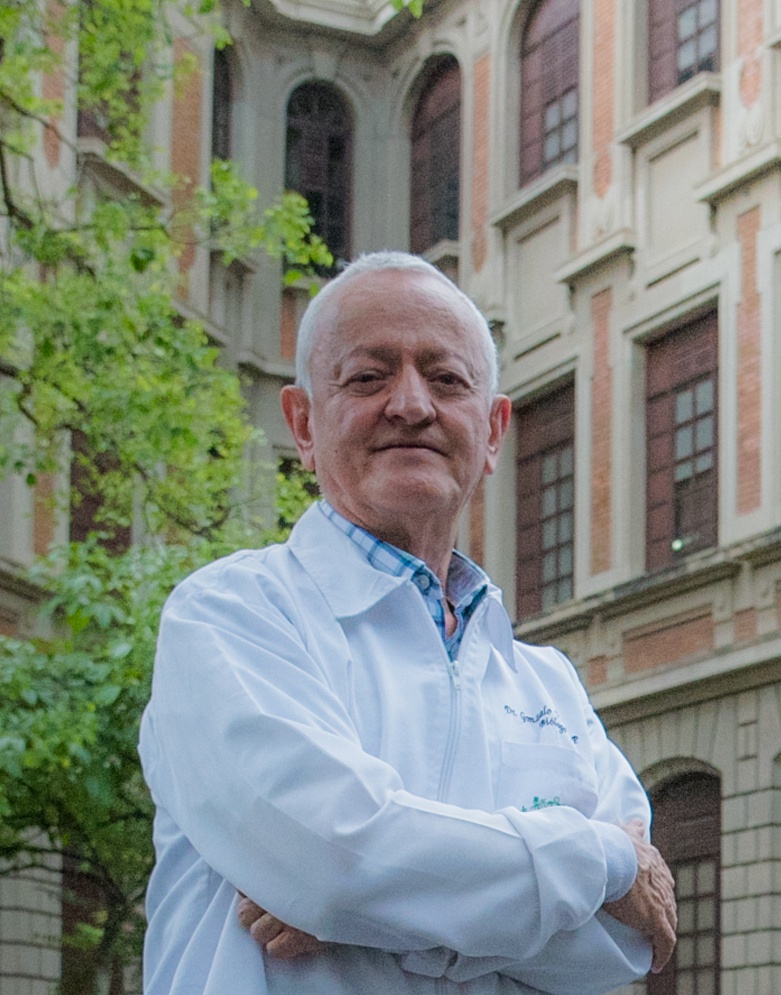 Gonzalo De Jesús Vásquez Palacio, M.Sc.
M.Sc. in Basic Biomedical Sciences,
Universidad de Antioquia.
Group Coordinator Email
Research Group Email
Scientific Cooperation
Collaborative Relationships
University of California (UCLA), USA.
University of New York, USA.
Hospital La Fe, Valencia, Spain.
Hematology Laboratory, Hospital Clínico Universitario de Salamanca, Spain.
Ricardo Gutiérrez Children's Hospital, Buenos Aires, Argentina.
National Institute of Health, Colombia.
Notable Projects
Detection of JAK2, CALR and MPL gene mutations and their relevance in diagnosing and handling of myeloproliferative neoplasms in patients treated in hospitals in Medellín between 2017-2018.
Detección de mutaciones en el dominio tirosina quinasa de BCR-ABL1 en pacientes colombianos con leucemia mieloide crónica LMC, resistentes al imatinib (Detection of BCR-ABL1 tyrosine kinase domain mutations in chronic myeloid leukemia patients with Imatinib resistance in Colombia) Rev Colomb Cancerol 2018;22(1):817.
Prevalencia de mutaciones de FLT3en leucemia mieloblástica aguda: experiencia multicéntrica en Latinoamérica (Prevalence of FLT3 mutations in acute myeloblastic leukemia: multicenter experience in Latin America.) Rev. Hematol Mex 2013; 14 (Supl. 1): S79-S107.
Genetic and epigenetic characterization in individuals with colorectal cancer. Committee for Research Development (CODI). Programmatic.
Main Research Results
Establishment of new genetic tests for accurate diagnosis, monitoring, and prognosis of patients with leukemia and solid tumors.
In this regard, we have received financial support for the amount of 1,45 billion COP since 2012 for the children's cancer program.
We have contributed to the research field with knowledge about the histopathology of leukemias and solid tumors in Colombian patients. These projects have allowed undergraduate and graduate human talent to be trained.
Regarding clinical genetics, patients with genetic syndromes have been in consultation, and the corresponding counseling was provided.
We offer undergraduate degree courses where research results are shared.
The group has participated in congresses on Genetics and Hematology.
Research Portafolio
Conventional and molecular cytogenetic tests (Karyotype and FISH), molecular biology tests (Real-time qPCR), and sequencing by capillary electrophoresis to analyze mutations in patients with hematological neoplasms, solid tumors and genetic syndromes. Continuing education courses for health professionals, hematologists, primary care physicians, and others. Constant participation of national and international professionals in the Genetics laboratory.

More Information

Z7_NQ5E12C0LOF160QDKRNCOGGJA3
Z7_NQ5E12C0LOF160QDKRNCOGGJQ0
Portal UdeA - Iconos Footer - WCV(JSR 286)
Actions