Z7_NQ5E12C0LOF160QDKRNCOGGJI3
Portal U de A - Cabezote - WCV(JSR 286)
Actions
Teclas de Ayuda de acceso Rápido
ALT + 1 Inicio
ALT + 2 Noticias
ALT + 3 Mapa de sitio
ALT + 4 Búsqueda
ALT + 5 Preguntas frecuentes
ALT + 6 Atención al ciudadano
ALT + 7 Quejas y reclamos
ALT + 8 Iniciar Sesión
ALT + 9 Directorio telefónico
lunes, 15 de agosto 2022
15/08/2022
Links
Z7_NQ5E12C0LOF160QDKRNCOGGJ35
Inglés UdeA - MegaMenu - JSR(286)
Actions
Z7_NQ5E12C0LOF160QDKRNCOGGJA0
Portal U de A - Visor de Contenido - WCV(JSR 286)
Actions
Faculty of Exact and Natural Sciences
Z7_NQ5E12C0LOF160QDKRNCOGGJA1

Phenomenology of Fundamental Interactions Group
Actions
Phenomenology of Fundamental Interactions Group
Academic Unit:
Faculty of Exact and Natural Sciences
OECD
Discipline Natural sciences
Subdiscipline Physical sciences
Research Areas and Topics
Cosmology.
Theoretical study of the phenomenology of the standard model.
Extensions and physics beyond the standard model.
Nuclear Physics.
Astroparticle physics.
Intermediate energy physics.
Leptogenesis.
Supersymmetry
String theory.
Sustainable Development Goals (SDGs)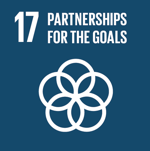 Group Coordinator
Diego Alejandro Restrepo Quintero, PhD
Postdoctorado.
Universidad de Valencia.
Group Coordinator Email
Scientific Cooperation
Notable Projects
Direct detection of dark matter.
Main Research Results
A measurement of the Higgs boson mass in the diphoton decay channel.
Measurement of the Υ(1S) pair production cross section and search for resonances decaying to Υ(1S)µ+µ− in proton-proton collisions at s√= 13 TeV.
Search for physics beyond the standard model in events with jets and two same-sign (or at least three charged) leptons in proton-proton collisions at s√= 13 TeV.
More Information

Z7_NQ5E12C0LOF160QDKRNCOGGJA3
Z7_NQ5E12C0LOF160QDKRNCOGGJQ0
Portal UdeA - Iconos Footer - WCV(JSR 286)
Actions