Z7_NQ5E12C0LOF160QDKRNCOGGJI3
Portal U de A - Cabezote - WCV(JSR 286)
Actions
Teclas de Ayuda de acceso Rápido
ALT + 1 Inicio
ALT + 2 Noticias
ALT + 3 Mapa de sitio
ALT + 4 Búsqueda
ALT + 5 Preguntas frecuentes
ALT + 6 Atención al ciudadano
ALT + 7 Quejas y reclamos
ALT + 8 Iniciar Sesión
ALT + 9 Directorio telefónico
lunes, 15 de agosto 2022
15/08/2022
Links
Z7_NQ5E12C0LOF160QDKRNCOGGJ35
Inglés UdeA - MegaMenu - JSR(286)
Actions
Z7_NQ5E12C0LOF160QDKRNCOGGJA0
Portal U de A - Visor de Contenido - WCV(JSR 286)
Actions
Faculty of Exact and Natural Sciences
Z7_NQ5E12C0LOF160QDKRNCOGGJA1

Organic Chemistry of Natural Products
Actions
Organic Chemistry of Natural Products
Academic Unit:
Faculty of Exact and Natural Sciences
OECD
Discipline Natural sciences
Subdiscipline Chemical sciences
Strategic Focus
Our group tries to find the origin of the solution to many problems by studying the secondary metabolites of plants from different points of view and emphasizing three lines of work such as human pharmacology (antiviral studies), agricultural-type problems, and their use at industrial, anticancer, and cytotoxic level but emphasizing the search for antiparasitics (Leishmanicides, Trypanocides, and Antimalarials). Some of these bioactive molecules have been derivatized, and their accessibility has been made possible by organic synthesis.
Research Areas and Topics
Phytoalexins resistance and susceptibility in plants against pathogens.
Insecticides and acaricides.
Pharmacologically active substances.
Structure and synthesis.
Valuation of natural products.
Biodiversity and natural products. Search for antiparasitics.
Natural colorants.
Drug stability and recognition of raw materials of pharmachemical use.
Sustainable Development Goals (SDGs)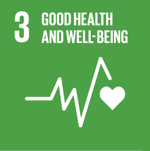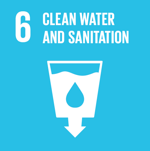 Group Coordinator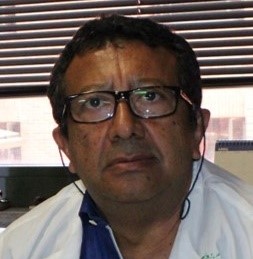 Winston Quiñones Fletcher, PhD
PhD in Chemical Sciences.
Universidad de La Laguna, Spain.
Group Coordinator Email
Scientific Cooperation
Collaborative Relationships
GOWAN Colombia S.A.S.
SAS Green Care (Spain).
INVEMAR.
ECOPETROL.
ECOFLORA Cares.
University of São Paulo (Brazil).
UNAM and CICY (Mexico).
Universidad de Cádiz (Spain).
Institute of Agrarian Sciences ICA-CSIC (Spain).
University of Bayreuth (Germany).
University of Perugia (Italy).
Universidad de Magallanes (Chile).
Notable Projects
Search and development of a Leishmanicidal formulation. It corresponds to a sum of projects whose results turned into a patent and a product in canine trials.
Chemical byproducts of the forest. We intend to analyze the effect of substances and extracts of sawdust in various applications through this project. Molecules with high antiparasitic potential, nematicides, antibiotics, and tick control acaricides have been found.
Search for chemical regulators. A new approach to the control of resistant bacteria has been studied, as well as to generate information regarding the formation of cyanobacterial blooms.
Synthesis of xantone analogues: Potential antiparasitic agents. A library of new compounds with high antiparasitic potential was generated.
Main Research Results
The results found by the group have been translated into a colorant on the market developed by a local company (PAT. US 9, 890,286B2) and a leishmanicidal product currently developed and applied to cure canines (WO2014167517A3). Likewise, with the company Agro Sustainable Solutions (Spain), a non-biocidal product was developed to protect banana crops against Black Sigatoka (Patent ES2400218B1) and another one against Coffee Rust (Patent EP 2 772 133 A1).
All these results have also been materialized in more than one hundred articles in indexed journals, 26 doctoral theses, more than 30 master's degrees, and more than 50 bachelor's degree dissertations, covering areas ranging from Chemistry to Pharmacy, Engineering, Biology, Agronomy, and even Anthropology.
Research Portafolio
Expert advice in the search and study of bioactive substances of biodiversity.
Development of purification methods and identification of bioactive molecules.
Identification and quantification of molecules by Nuclear Magnetic Resonance (NMR 300MHz) and High-Resolution Mass Spectrometry (QToF).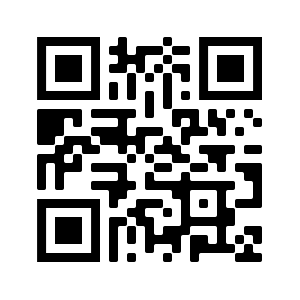 More Information

Z7_NQ5E12C0LOF160QDKRNCOGGJA3
Z7_NQ5E12C0LOF160QDKRNCOGGJQ0
Portal UdeA - Iconos Footer - WCV(JSR 286)
Actions