Z7_NQ5E12C0LOF160QDKRNCOGGJI3
Portal U de A - Cabezote - WCV(JSR 286)
Actions
Teclas de Ayuda de acceso Rápido
ALT + 1 Inicio
ALT + 2 Noticias
ALT + 3 Mapa de sitio
ALT + 4 Búsqueda
ALT + 5 Preguntas frecuentes
ALT + 6 Atención al ciudadano
ALT + 7 Quejas y reclamos
ALT + 8 Iniciar Sesión
ALT + 9 Directorio telefónico
lunes, 15 de agosto 2022
15/08/2022
Links
Z7_NQ5E12C0LOF160QDKRNCOGGJ35
Inglés UdeA - MegaMenu - JSR(286)
Actions
Z7_NQ5E12C0LOF160QDKRNCOGGJA0
Portal U de A - Visor de Contenido - WCV(JSR 286)
Actions
Faculty of Exact and Natural Sciences
Z7_NQ5E12C0LOF160QDKRNCOGGJA1
Materials Science
Academic Unit:
Faculty of Exact and Natural Sciences
OECD
Discipline Natural sciences
Subdiscipline Chemical sciences
Strategic Focus
Student training. Performing primary and applied research on organic, inorganic, and hybrid materials, such as:
Biodegradable and/or biocompatible polymers to prepare nanomaterials for the transportation and controlled delivery of drugs or enzymes.
Synthetic polymers to produce membranes for fuel and solar cells.
Inorganic materials to be used in the preparation of cathodes or anodes of rechargeable batteries for use in electric transportation.
Research Areas and Topics
Porous and non-porous nanomaterials.
Synthesis, characterization, and application of biodegradable polymers.
Synthesis, characterization, and modification of synthetic polymers.
Characterization of materials.
Immobilization of enzymes, peptides, and related.
Sustainable Development Goals (SDGs)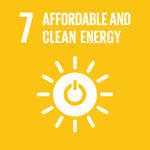 Group Coordinator

Betty Lucy López Osorio, MSc.,Ph.D.
Ph.D. in Chemistry.
North Texas University – United States.
Scientific Cooperation
Collaborative Relationships
Department of Life Sciences, Pharmaceutical Technology ­ University of Modena and Reggio Emilia, (Modena, Italy).
Department of Biomedical Engineering ­ University of Groningen, the Netherlands.
Pathology and Medical Biology Group ­ University Medical Center, Groningen (the Netherlands).
Enzymatic Technology for Bioprocesses Group ­ Universidad de la Serena (Chile).
Notable Projects
Preparation and characterization of Gusperimus carrier nanoparticles with potential application in the process of islet cells implantation for the treatment of type 1 diabetes mellitus.
Study on the effects of nanotransported polyphenols and cannabinoids as a therapeutic application in an in vitro and in vivo oxidative stress model of Alzheimer and Parkinson disease.
Preparation of composite membranes from functionalized mesoporous silica nanoparticles and sulfonated poly (ether ether sulfone) with potential application in methanol fuel cells.
Preparation of solid antimicrobial biomaterials through immobilization of KR-12 peptide and analogs in siliceous materials and assessment of their behavior in fibrin gel for dressings.
Main Research Results
Polymeric nanoparticles where various active principles showing no cytotoxic effects, good encapsulation efficiency, and controlled delivery have been encapsulated.
Polymeric membranes of ion exchange to be used in fuel cells, with low water retention, low methanol permeability, and proper phase separation with presence of channels inside the membrane.
Electrodes to be used as cathodes and anodes.
Hybrid materials to be used as support for enzymes, peptides, and others.
Research Portafolio
The group provides services in characterization of materials through the following instrumental methods: Modulated differential scanning calorimeter (DSC), Modulated thermogravimetric analysis (TGA), Determination of molecular weights by GPC and chromatographic analysis (HPLC), Analysis of surface area and pore size distribution. Swelling kinetics meter, Ultraviolet-visible analysis, Particle size analyzer, Zeta potential analyzer, Lyophilization.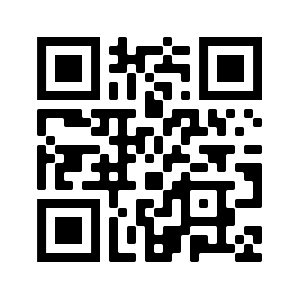 More Information

Z7_NQ5E12C0LOF160QDKRNCOGGJA3
Z7_NQ5E12C0LOF160QDKRNCOGGJQ0
Portal UdeA - Iconos Footer - WCV(JSR 286)
Actions