Z7_NQ5E12C0LOF160QDKRNCOGGJI3
Portal U de A - Cabezote - WCV(JSR 286)
Actions
Teclas de Ayuda de acceso Rápido
ALT + 1 Inicio
ALT + 2 Noticias
ALT + 3 Mapa de sitio
ALT + 4 Búsqueda
ALT + 5 Preguntas frecuentes
ALT + 6 Atención al ciudadano
ALT + 7 Quejas y reclamos
ALT + 8 Iniciar Sesión
ALT + 9 Directorio telefónico
lunes, 15 de agosto 2022
15/08/2022
Links
Z7_NQ5E12C0LOF160QDKRNCOGGJ35
Inglés UdeA - MegaMenu - JSR(286)
Actions
Z7_NQ5E12C0LOF160QDKRNCOGGJA0
Portal U de A - Visor de Contenido - WCV(JSR 286)
Actions
Faculty of Exact and Natural Sciences
Z7_NQ5E12C0LOF160QDKRNCOGGJA1

Genetics, Regeneration and Cancer
Actions
Genetics, Regeneration and Cancer
Academic Unit:
Faculty of Exact and Natural Sciences
OECD
Discipline Natural sciences
Subdiscipline Biological sciences
Strategic Focus
To identify the molecular and cellular mechanisms that are involved in cancer and regeneration processes in order to contribute to the transfer of knowledge and technology to develop regenerative medicine therapies for humans.
Research Areas and Topics
Occupational genotoxicology in populations exposed to industrial carcinogens in Cerro Matoso S.A. and Ecopetrol.
Microbial genetics.
Population genetics.
Toxicological genetics and environmental mutacarcinogenesis.
Tumor genetics.
Regenerative medicine.
Genetically modified microorganisms.
Analysis on the X chromosome inactivation and its relation to breast cancer.
Regenerative biology.
Cell cycle.
Cytogenetics and anti-cytostatic agents in leukemoid cells.
DNA damage, repair and oxidative stress.
Molecular diagnosis in humans.
Molecular epidemiology of Streptococcus pneumoniae.
Susceptibility genes in gastrointestinal cancer.
Sustainable Development Goals (SDGs)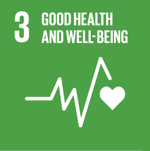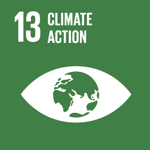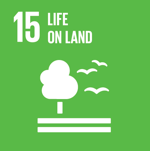 Group Coordinator
Jean Paul Delgado Charris, Ph.D.
Post-doctorate in Molecular Biology.
University College London.
Group Coordinator Email
Scientific Cooperation
Collaborative Relationships
Universidad EAFIT, Colombia.
Universidad CES, Colombia.
The University of Kentucky, USA.
Jackson Laboratories, USA.
Karolinska Institute.
Max Planck Institute of Molecular Cell Biology and Genetics, Dresden, Germany.
Notable Projects
Identifying molecules with anti-cancer and regenerative potential from Colombian biodiversity amphibians.
Creation of transgenic salamanders to elucidate regenerative mechanisms such as the loss of a limb.
Molecular biomonitoring of the genotoxic damage caused by pollution from the Aburra Valley.
Description of the regenerative process in Colombian salamanders.
Creation of molecular databases from technological amphibians.
Main Research Results
Identifying peptides with antimicrobial and anti-cancer potential from Colombian frogs and salamanders.
Description of regenerative processes on a morphological and cellular level in Colombian salamanders.
Creation of molecular databases from Colombian salamanders.
Creation of the first transgenic vertebrate in Colombia.
Research Portafolio
Cell cycle analysis
Analysis of proliferation, cytotoxicity, and apoptosis.
Analysis on the effect of drugs and natural or semi-synthetic compounds.
Isolation of tissue cell lines or tumors.
Cytogenetics description and cell lines karyotypes.
Occupational cytogenetic biomonitoring (mining, refinery, etc.).
Analysis of the toxicity and genetic effect of drugs and natural or semi-synthetic compounds.
Citogenotoxicity test for bioactive substances and cosmetics.
Analysis on oxidative stress in blood cells and cell lines.
Cytogenetic test on micronucleus.
In vivo micronucleus test through flow cytometry.
Chromatid exchange test for alkylating agents or cross-linking agents.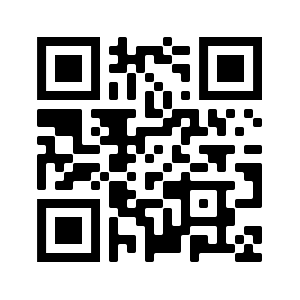 More Information

Z7_NQ5E12C0LOF160QDKRNCOGGJA3
Z7_NQ5E12C0LOF160QDKRNCOGGJQ0
Portal UdeA - Iconos Footer - WCV(JSR 286)
Actions