Z7_NQ5E12C0LOF160QDKRNCOGGJI3
Portal U de A - Cabezote - WCV(JSR 286)
Actions
Teclas de Ayuda de acceso Rápido
ALT + 1 Inicio
ALT + 2 Noticias
ALT + 3 Mapa de sitio
ALT + 4 Búsqueda
ALT + 5 Preguntas frecuentes
ALT + 6 Atención al ciudadano
ALT + 7 Quejas y reclamos
ALT + 8 Iniciar Sesión
ALT + 9 Directorio telefónico
miércoles, 17 de agosto 2022
17/08/2022
Links
Z7_NQ5E12C0LOF160QDKRNCOGGJ35
Inglés UdeA - MegaMenu - JSR(286)
Actions
Z7_NQ5E12C0LOF160QDKRNCOGGJA0
Portal U de A - Visor de Contenido - WCV(JSR 286)
Actions
Faculty of Exact and Natural Sciences
Z7_NQ5E12C0LOF160QDKRNCOGGJA1
EVO - DEVO in Plants
Academic Unit:
Faculty of Exact and Natural Sciences
OECD
Discipline Natural sciences
Subdiscipline Biological sciences
Strategic Focus
The evolution and development in plants research group seeks to understand the genetic and morphological bases of the changes that plants undergo during their development. These changes include processes such as flowering and floral organs and fruit formation. From basic science, the group directly impacts the knowledge and improvement of productivity in ornamental plants and tropical crops.
Research Areas and Topics
Development and evolution of early diversified tropical angiosperm.
Flower development and evolution in parasitic Colombian plants.
Flower genetics development in basal angiosperms (Aristolochiaceae).
Genetics of flower and fruit development in poppies and their relatives (Papaveraceae).
Genetics of the development of fleshy fruits (berries) and dehiscent fruits (capsules) in Solanaceae and Rubiaceae.
Sustainable Development Goals (SDGs)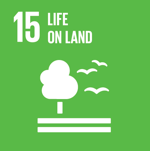 Group Coordinator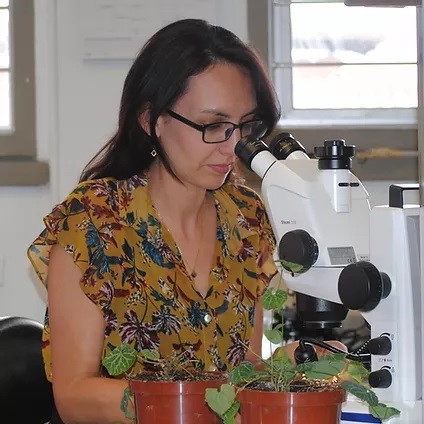 Natalia Pabón Mora, Ph.D., M.Sc.
Postdoc stay.
Technische Universität Dresden - Germany.
Group Coordinator Email
Scientific Cooperation
Collaborative Relationships
Dresden University of Technology (Dresden, Germany).
The Botanical Research Institute of Texas (Texas, USA).
The New York Botanical Garden (New York, USA).
Institute for Plant Molecular and Cellular Biology (Valencia, Spain).
Notable Projects
Identification of flowering promoter genes in Colombian orchids and alstroemeria for the development of floriculture in eastern Antioquia. COLCIENCIAS (2018). $234,948,000 COP.
Partner in South America ExpoSEED – Project Number: 691109 The EU Framework Programme for Research and Innovation Horizon 2020 (2018-2019).
Programmatic Calls Universidad de Antioquia Genetic Regulatory Networks underlying fruit formation in the tomato and the poppy families. (2018) $100,000,000 COP.
National Science Foundation NSF Functional Evolution of the FRUITFULL gene lineage in the tomato family (Solanaceae) (2015) $667,655 USD.
Main Research Results
Evolution of Class II TCP genes in perianth-bearing Piperales and their contribution to the bilateral calyx in Aristolochia. New Phytologist. 228: 752- 769
Genetic mechanisms underlying perianth epidermal elaboration of Aristolochia ringens Vahl (Aristolochiaceae) 253: 56-66
Expression and function of the bHLH genes ALCATRAZ and SPATULA in selected Solanaceae species. Plant Journal 99: 686-702
Evolution of genes associated with carpel patterning and fruit development in Solanaceae. Annals of Botany 121: 1211-1230. DOI: 10.1093/aob/mcy007
Evolution of the APETALA2 gene family in seed plants. Molecular Biology and Evolution 33: 1818-1832. DOI: 10.1093/molbev/msw059
Research Portafolio
We also offer specialized consultancies and training in:
Generation of non-model plant transcriptomes.
Gene expression studies by in situ hybridization.
Functional studies using virus-induced gene silencing.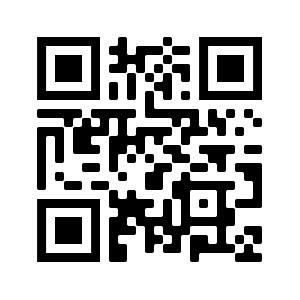 More Information

Z7_NQ5E12C0LOF160QDKRNCOGGJA3
Z7_NQ5E12C0LOF160QDKRNCOGGJQ0
Portal UdeA - Iconos Footer - WCV(JSR 286)
Actions