Z7_NQ5E12C0LOF160QDKRNCOGGJI3
Portal U de A - Cabezote - WCV(JSR 286)
Actions
Teclas de Ayuda de acceso Rápido
ALT + 1 Inicio
ALT + 2 Noticias
ALT + 3 Mapa de sitio
ALT + 4 Búsqueda
ALT + 5 Preguntas frecuentes
ALT + 6 Atención al ciudadano
ALT + 7 Quejas y reclamos
ALT + 8 Iniciar Sesión
ALT + 9 Directorio telefónico
lunes, 15 de agosto 2022
15/08/2022
Links
Z7_NQ5E12C0LOF160QDKRNCOGGJ35
Inglés UdeA - MegaMenu - JSR(286)
Actions
Z7_NQ5E12C0LOF160QDKRNCOGGJA0
Portal U de A - Visor de Contenido - WCV(JSR 286)
Actions
Faculty of Exact and Natural Sciences
Z7_NQ5E12C0LOF160QDKRNCOGGJA1
Biotechnology
Academic Unit:
Faculty of Exact and Natural Sciences
OECD
Discipline Natural sciences
Subdiscipline Biological sciences
Strategic Focus
The mission of the Biotechnology Group of the Universidad de Antioquia is to strengthen the human capital training programs to a high-level (master's, doctoral, and postdoctoral degree programs) through the development of high-level research on strategic regional, national, and world issues. Its aim is to improve quality of life and the sustainable development of the environment, in addition to the innovations in topics of current interest, with applied projects and technological developments with national and international productive sectors.
Research Areas and Topics
Bioremediation.
Biotechnology of Natural Products.
Cell Culture, Plants, Fungi, and Algae.
Scaling Engineering.
Plant Systematics and Taxonomy.
Sustainable Development Goals (SDGs)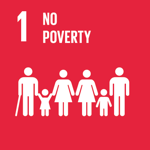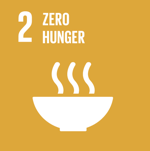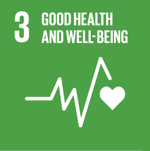 Group Coordinator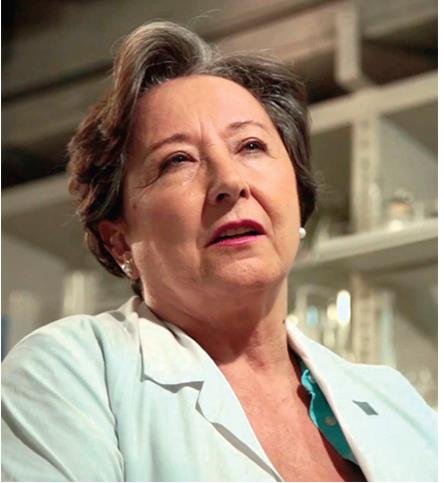 Lucía Atehortúa Garcés, Ph.D.
Ph.D. in Natural Sciences.
University of New York City, United States.
Group Coordinator Email
Scientific Cooperation
Collaborative Relationships
Saxon Institute for Applied Biotechnology – SIAB, Germany.
Alfa-Caribiotec Network, Germany-Belgium.
InWEnt, Germany.
FEE-Ev, Germany.
University of Tours, France.
University of São Paulo, Brazil.
Cosmetic Valley, France.
University of Ghent, Belgium.
Universidad de Buenos Aires, Argentina.
Universidad Central de las Villas, Cuba.
Notable Projects
Implementation of a biotechnological platform based on protein production to develop biocontrol strategies of pathogens in plantain crops (Musa AA).
Microbiota associated with African oil palm and its implications in bud rot: Control alternatives.
Antifungal activity of the Ganoderma MM1-UdeA fungus on the Mycosphaerella fijiensis: clean alternatives to control the disease.
Biotechnological production of natural pigments from filamentous fungi in search of future pharmaceutical, cosmetic, and food applications.
Evaluation of the incidence of a variety of wavelengths (LEDs), filters in the production of mycelial biomass of the Ganoderma lucidum – E01029 fungus.
Main Research Results
Cellulose production project: This project was co-founded with an international company and allowed to develop a disruptive process at a global level, which gave origin to a national patent and seven internationally submitted patents.
Protein production under LED lightning systems project: This project was co-founded by the Colombian Ministry of Science, The Colombian Banana Association (AUGURA), and UdeA; and it gave origin to a national and international patent.
Cocoa cell cultures (Crop Free) for producing polyphenols with health applications. Co-founded by Universidad de Antioquia and a private company.
Research Portafolio
Some services provided by the group:
Spray Dryer: Equipment for drying substances, biomass, among others that are in aqueous solutions.
Ultrasonic probe: Equipment for disrupting biological material (cells, etc.), using cavitation as the working principle.
Lyophilizer: Equipment for drying substances, biomass, and others that are thermolabile and are found in aqueous solutions.
Infrared oven: Equipment for drying biological substances and biomass using only infrared.
Climatic chamber: Equipment for controlling temperature and relative humidity, ideal for controlled and progressive drying of biological material.
Bioreactor (80L) with temperature/hour control: Equipment for cultivating cells in controlled conditions (temperature, agitation, pH, oxygen).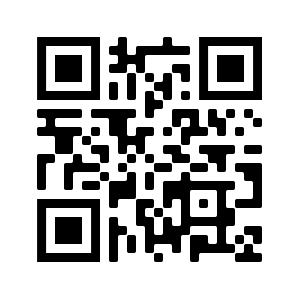 More Information

Z7_NQ5E12C0LOF160QDKRNCOGGJA3
Z7_NQ5E12C0LOF160QDKRNCOGGJQ0
Portal UdeA - Iconos Footer - WCV(JSR 286)
Actions