Portal U de A - Cabezote - WCV(JSR 286)
Actions
Teclas de Ayuda de acceso Rápido
ALT + 1 Inicio
ALT + 2 Noticias
ALT + 3 Mapa de sitio
ALT + 4 Búsqueda
ALT + 5 Preguntas frecuentes
ALT + 6 Atención al ciudadano
ALT + 7 Quejas y reclamos
ALT + 8 Iniciar Sesión
ALT + 9 Directorio telefónico
jueves, 27 de enero 2022
27/01/2022
Links
Inglés UdeA - MegaMenu - JSR(286)
Actions
Portal U de A - Visor de Contenido - WCV(JSR 286)
Actions
Faculty of Exact and Natural Sciences
Agrobiotechnology
Academic Unit:
Faculty of Exact and Natural Sciences
OECD
Discipline Natural sciences
Subdiscipline Biological sciences
Strategic Focus
Our mission is to positively impact the development of agricultural biotechnology in Colombia by stimulating the practical application of biotechnological research in relevant national issues, which will strengthen existing relationships held with research centers in both private and governmental sectors.
Research Areas and Topics
Molecular Biology and Genetic Engineering.
Chemistry of Natural Products.
Physiology and Plant Conservation.
Phytopathology.
Soil Microbiology.
Sustainable Development Goals (SDGs)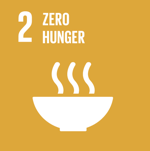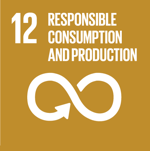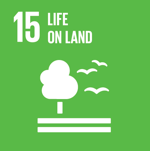 Group Coordinator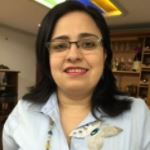 Zulma Isabel Monsalve Fonnegra Ph.D.
Ph.D. in Plant Biotechnology.
Universidad de Antioquia - Colombia.
Group Coordinator Email
Scientific Cooperation
Collaborative Relationships
Universidad Nacional de Colombia.
Universidad de Sucre.
Universidad Industrial de Santander – UIS.
Universidad EAFIT.
Corporación para Investigaciones Biológicas.
Universidad de la Amazonia.
Universidad Pontifica Bolivariana – UPB.
University of Cologne.
Universidad Católica de Oriente – UCO.
Notable Projects
Molecular characterization and gene expression associated with antioxidant activity in accessions of Theobroma cacao L., cultivated in the Department of Antioquia.
Comparative analysis of the Streptomyces clavuligerus transcriptome obtained under favorable environmental and culture medium conditions for the synthesis of clavulanic acid and overexpression conditions of the orf21 gene.
Agroecological alternatives (biological control and plant extracts) for handling nematodes in plantain crops.
Main Research Results
Plantas usadas como medicinales en algunos municipios del Altiplano del Oriente Antioqueño - Colombia (Plants Used for Medicinal Purposes in Some Municipalities of the Highlands of Eastern Antioquia - Colombia) 2013, ISBN: 978-958-8790-36-7
Fungicidas a partir de extractos vegetales: Una alternativa en el manejo integrado de hongos fitopatógenos (Fungicides From Plant Extracts: An alternative in the Integrated Management of Phytopathogenic Fungi) Argentina, Revista de Investigaciones Agropecuarias ISSN: 1669-2314, 2019, vol.1, pp. 1-11.
Potenciales candidatos antimaláricos y antiplasmodiales de origen natural y sintético (Potential Antiplasmodial and Antimalarial Agents of Natural and Synthetic Origin) Colombia, Revista Colombiana De Ciencias Químico Farmacéuticas ISSN: 0034-7418, 2018, vol.47, n.3, pp. 375-399, DOI: 10.15446/rcciquifa.v47n3.77371
Research Portafolio
Due to its experience, the group has the capacity to provide services related to bioactive compound generation, tests for the identification and quantification of microorganisms, and analysis of microorganisms in soil.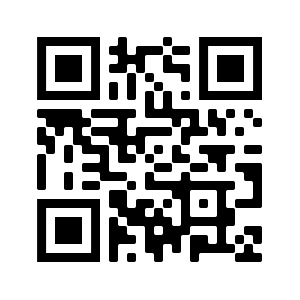 More Information

Portal UdeA - Iconos Footer - WCV(JSR 286)
Actions