Z7_NQ5E12C0LOF160QDKRNCOGGJI3
Portal U de A - Cabezote - WCV(JSR 286)
Actions
Teclas de Ayuda de acceso Rápido
ALT + 1 Inicio
ALT + 2 Noticias
ALT + 3 Mapa de sitio
ALT + 4 Búsqueda
ALT + 5 Preguntas frecuentes
ALT + 6 Atención al ciudadano
ALT + 7 Quejas y reclamos
ALT + 8 Iniciar Sesión
ALT + 9 Directorio telefónico
jueves, 18 de agosto 2022
18/08/2022
Links
Z7_NQ5E12C0LOF160QDKRNCOGGJ35
Inglés UdeA - MegaMenu - JSR(286)
Actions
Z7_NQ5E12C0LOF160QDKRNCOGGJA0
Portal U de A - Visor de Contenido - WCV(JSR 286)
Actions
Z7_NQ5E12C0LOF160QDKRNCOGGJA1

Embedded Systems and Computational Intelligence SISTEMIC
Actions
Embedded Systems and Computational Intelligence SISTEMIC
Academic Unit:
Faculty of Engineering
OECD
Discipline Engineering and technology
Subdiscipline Electrical engineering, electronic engineering, information engineering
Strategic Focus
We carry out research and development projects along the lines of research such as Embedded Systems, High-Performance Computing, Digital Signal Processing, Artificial Intelligence, and Intelligent Cities and Territories.
Research Areas and Topics
Parallel Computing.
Computational Intelligence.
Digital Signal Processing.
Embedded Systems.
Sustainable Development Goals (SDGs)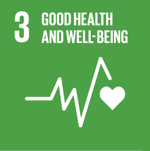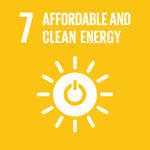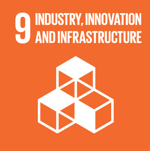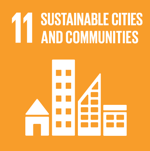 Group Coordinator
Claudia Victoria Isaza Narváez, Ph.D.
Ph.D. in Automatic Systems.
Institut National de Sciences Appliquées de Toulouse.
Group Coordinator Email
Research Group Email
Scientific Cooperation
Collaborative Relationships
Universidad de Purdue.
London College.
ISAGEN.
ITM.
Instituto Alexander Von Humboldt.
Notable Projects
Bioacoustic analysis for the automatic identification of frog species.
Bioacoustic analysis for monitoring ecosystemic changes.
Monitoring, Management, and Intelligent Collection System for Medellin and its Metropolitan area.
Development and evaluation of an effective acoustic trap for aedes aegypti.
Efficacy evaluation of an individual training on social cognition aimed at the behavioral improvement of observed deficits, and at the modulation of brain connectivity patterns in a sample of ex-combatants of armed groups.
Main Research Results
Development of techniques to efficiently process genetic information.
Development of embedded systems to monitor systems.
Development of machine learning techniques to analyze biological data.
Development of signal processing systems to perform brain analysis and its relationship with the people's behavior.
Research Portafolio
Development of techniques and prototypes for the monitoring of complex systems in different areas such as biology, industry, smart cities, and medicine.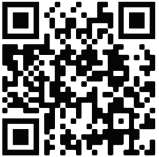 More Information

Z7_NQ5E12C0LOF160QDKRNCOGGJA3
Z7_NQ5E12C0LOF160QDKRNCOGGJQ0
Portal UdeA - Iconos Footer - WCV(JSR 286)
Actions