Z7_NQ5E12C0LOF160QDKRNCOGGJI3
Portal U de A - Cabezote - WCV(JSR 286)
Actions
Teclas de Ayuda de acceso Rápido
ALT + 1 Inicio
ALT + 2 Noticias
ALT + 3 Mapa de sitio
ALT + 4 Búsqueda
ALT + 5 Preguntas frecuentes
ALT + 6 Atención al ciudadano
ALT + 7 Quejas y reclamos
ALT + 8 Iniciar Sesión
ALT + 9 Directorio telefónico
miércoles, 17 de agosto 2022
17/08/2022
Links
Z7_NQ5E12C0LOF160QDKRNCOGGJ35
Inglés UdeA - MegaMenu - JSR(286)
Actions
Z7_NQ5E12C0LOF160QDKRNCOGGJA0
Portal U de A - Visor de Contenido - WCV(JSR 286)
Actions
Z7_NQ5E12C0LOF160QDKRNCOGGJA1

Efficient Energy Management Group GIMEL
Actions
Efficient Energy Management Group GIMEL
Academic Unit:
Faculty of Engineering
OECD
Discipline Engineering and technology
Subdiscipline Electrical engineering, electronic engineering, information engineering
Strategic Focus
The GIMEL group engages in research and expert advice activities aimed at scientific development and technological appropriation and innovation. Through its interdisciplinary approach, the group promotes an efficient management of thermic and electric energy. Additionally, its perspective on the phenomena it studies is characterized for being integrative and sustainable, and for its concern and respect for the natural, technical, and social environment. The group has a productive relationship with energy companies and, generally, with regional and national companies from the main productive sectors, as well as with the national system of science, technology, and innovation.
Research Areas and Topics
Electromagnetic compatibility and environmental impact.
Electric energy management.
Maintenance, diagnosis, and protections.
Energetic markets.
Thermal machines.
Robotics and automation.
Sustainable Development Goals (SDGs)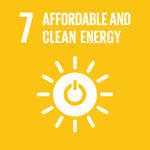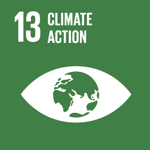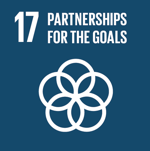 Group Coordinator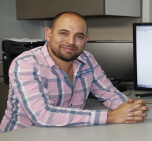 Nicolás Muñoz Galeano, Ph.D.
Ph.D. in Electronic Engineering.
Universitat Polytècnica de València, Spain.
Group Coordinator Email
Research Group Email
Scientific Cooperation
Collaborative Relationships
Universidad del Quindío.
Embedded Systems and Computational Intelligence, SISTEMIC.
Perception and Intelligent Systems Research Group, Universidad del Valle.
Research Group on Applied Telecommunications (GITA), Universidad de Antioquia.
Innovation and Supply Chain Management, Universidad de Antioquia.
Center for Research, Innovation and Material Development (CIDEMAT), Universidad de Antioquia.
CORPORACION TECNNOVA UNIVERSIDAD EMPRESA ESTADO (UNIVERSITY ENTERPRISE STATE TECNNOVA CORPORATION).
University of Valle.
University of Nariño.
CELSIA.
Notable Projects
Integration and intelligent management of renewable energy sources for fostering energetic sustainability (Colombian Ministry of Science - Scientific Colombia).
Geospatial levelized cost of energy in Colombia, GeoLCOE.
University-Enterprise-State articulation for establishing the Real Emission factors of heavy vehicles in the Aburrá Valley.
Assessment of the genotoxic and mutagenic impact of particulate material resulting from diesel/palm biodiesel blends.
Nanostructured solar cells: Development and application of technologies in non-interconnected schools or schools with energetic intermittence from the Department of Antioquia.
Main Research Results
Impact of Animal Fat Biodiesel, GTL, and HVO Fuels on Combustion, Performance, and Pollutant Emissions of a Light-Duty Diesel Vehicle Tested under the NEDC.
Ceramic insulators coated with titanium dioxide films: Properties and self-cleaning performance.
A numerical method for solving Caputo's and Riemann-Liouville's fractional differential equations which includes multi-order fractional derivatives and variable coefficients Communications in Nonlinear Science and Numerical Simulation.
Implementation of a reactive distribution static compensator D-STATCOM: Hardware and Firmware description.
Research Portafolio
ELECTRIC ENGINEERING AREA
Training and expert advice.
Community outreach services in energy quality and management, electromagnetic compatibility, protection coordination, potency energy and electronic efficiency.
Domotic systems.
Renewable energies (Photovoltaic solar, eolic, etc.).
THERMAL MACHINES AREA
Characterization of fuels and motor testing.
Sensor reconditioning.
TGA testing.
Design and construction of testing banks for instructional engines.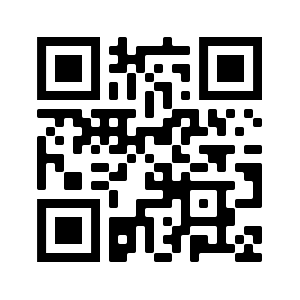 More Information

Z7_NQ5E12C0LOF160QDKRNCOGGJA3
Z7_NQ5E12C0LOF160QDKRNCOGGJQ0
Portal UdeA - Iconos Footer - WCV(JSR 286)
Actions