Z7_NQ5E12C0LOF160QDKRNCOGGJI3
Portal U de A - Cabezote - WCV(JSR 286)
Actions
Teclas de Ayuda de acceso Rápido
ALT + 1 Inicio
ALT + 2 Noticias
ALT + 3 Mapa de sitio
ALT + 4 Búsqueda
ALT + 5 Preguntas frecuentes
ALT + 6 Atención al ciudadano
ALT + 7 Quejas y reclamos
ALT + 8 Iniciar Sesión
ALT + 9 Directorio telefónico
Z7_NQ5E12C0LOF160QDKRNCOGGJ35
Inglés UdeA - MegaMenu - JSR(286)
Actions
Z7_NQ5E12C0LOF160QDKRNCOGGJA0
Portal U de A - Visor de Contenido - WCV(JSR 286)
Actions
Z7_NQ5E12C0LOF160QDKRNCOGGJA1

GeoResearch International GeoR
Actions
GeoResearch International GeoR
Academic Unit:
Faculty of Engineering
OECD
Discipline Engineering and technology
Subdiscipline Other engineering and technologies
Strategic Focus
GeoR (GeoResearch International Group) is an interdisciplinary Research Group composed of researchers from applied, social and human sciences, who work in the fields of Geography, Geotechnics and Infrastructure, Environmental Management, and Territorial Development. Its mission is to promote university training and research, both at the undergraduate and graduate levels in the fields of Physical and Human Geography and Civil and Environmental Engineering with a human approach and an approach oriented towards sustainable, territorial, and social development with equity.
Research Areas and Topics
Human geography, physical geography, environmental management, and geotechnology.
Geoengineering and Infrastructure.
Sustainable development and cultural geography.
Sustainable Development Goals (SDGs)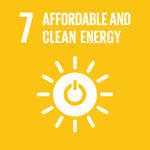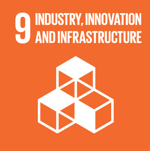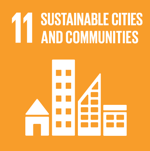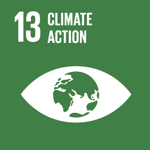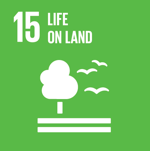 Group Coordinator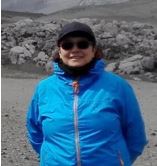 Mónica Consuelo Zuleta Salas, Ph.D.
Post-doctorate in Physics and Geography.
University of Siegen, Germany.
Group Coordinator Email
Research Group Email
Scientific Cooperation
Collaborative Relationships
The Heidelberg University of Education.
University of Siegen.
University of Giessen.
IABG (Germany).
ISA.
EPM.
LUP (Postdam, Germany).
Notable Projects
Design and construction of a consolidation cell by electro-osmosis to obtain compressibility parameters in fine-granular soils. (2015).
Alexander von Humboldt as a scientist - A project for the teaching of Humboldt in Colombia (2017).
Co-research in the Virtualization Project of the Undergraduate program in Letters: Hispanic Philology of approved in "Regional Call no. 804 on R&D projects that contribute to the strengthening of virtual training in the Department of Antioquia, Western"from Colciencias 2018.
Design of a method for risk assessment in hydroelectric plants in Colombia. Project presented to the European Space Agency - ESA in association with different German and Colombian partners. 2019.
Main Research Results
Book chapter: "Modelle im Sachunterricht - Der Sonnenverlauf über die Oberfläche der Erde" Nachhaltig Handeln lernen im Sachunterricht. ISBN: 978-3-936533-94-1, 2017.
Journal article "Chemical, Mineralogical and Geotechnical Index Properties Characterization of Volcanic Ash Soils" ISSN: 0960-3182, 2017.
Book chapter "Ausserschulische lernorte im Nordwesten Kolumbiens" Ausserschulische Lernorte von Kindern. ISBN: 9783961820313
Journal article "Cluster analysis for the determination of the undrained strength tendency from SPT in mudflows and residual soils" in: Bulletin of Engineering Geology and the Environment ISSN: 1435-9537, 2019.
Research Portafolio
Expert advice on training and use of Geotechnologies.
Expert advice in analysis of the territory and geographical studies, soil study, and geoengineering and Infrastructure.
Environmental management.
Management of cultural heritage.
More Information

Z7_NQ5E12C0LOF160QDKRNCOGGJA3
Z7_NQ5E12C0LOF160QDKRNCOGGJQ0
Portal UdeA - Iconos Footer - WCV(JSR 286)
Actions