Z7_NQ5E12C0LOF160QDKRNCOGGJI3
Portal U de A - Cabezote - WCV(JSR 286)
Actions
Teclas de Ayuda de acceso Rápido
ALT + 1 Inicio
ALT + 2 Noticias
ALT + 3 Mapa de sitio
ALT + 4 Búsqueda
ALT + 5 Preguntas frecuentes
ALT + 6 Atención al ciudadano
ALT + 7 Quejas y reclamos
ALT + 8 Iniciar Sesión
ALT + 9 Directorio telefónico
jueves, 11 de agosto 2022
11/08/2022
Links
Z7_NQ5E12C0LOF160QDKRNCOGGJ35
Inglés UdeA - MegaMenu - JSR(286)
Actions
Z7_NQ5E12C0LOF160QDKRNCOGGJA0
Portal U de A - Visor de Contenido - WCV(JSR 286)
Actions
Z7_NQ5E12C0LOF160QDKRNCOGGJA1
Environmental Catalysis
Academic Unit:
Faculty of Engineering
OECD
Discipline Engineering and technology
Subdiscipline Chemical engineering
Strategic Focus
The group strives to promote environmental improvement through the use of catalytic methods to control emissions polluting gases and the development of environmental-friendly routes to obtain value-added products. To achieve that, the group carries out applied research projects and spreads knowledge through papers.
Research Areas and Topics
Characterization and treatment of traces of organochlorine compounds.
Strategies of improvement for energetic and environmental processes.
Fixation of greenhouse gases and air pollution control.
Valorization of essential oils.
Sustainable Development Goals (SDGs)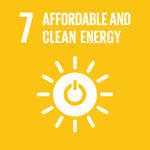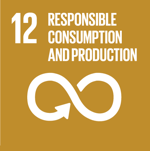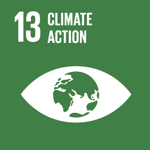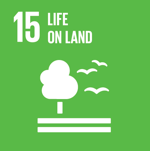 Group Coordinator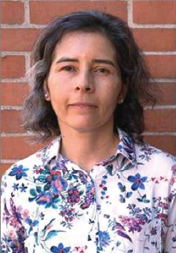 Aida Luz Villa Holguin, Ph.D.
Ph.D. in Agronomy, Catholic
University of Louvain.
Group Coordinator Email
Research Group Email
Scientific Cooperation
Collaborative Relationships
Pulpa y Papel Group UPB, MedellinGroup Coordinator.
Group of Professor Fabio Ribeiro Purdue University.
CIBIMOL Universidad Industrial de Santander.
Energy, Materials and Environment Group Universidad de La Sabana.
Academic Work on Hydraulic and Environmental Engineering Group Universidad Nacional, Manizales Campus.
Colombian Petroleum Institute.
Institute of Materials Science Universidad de Sevilla, Spain.
Notable Projects
Design of the production process of fuel alcohol from cassava starch through simultaneous saccharification-fermentation method using membranes for in situ removal of ethanol Fiduagraria S.A, Fundaunibán, Colombian Ministry of Science, and UdeA.
Reduction of particulate material and NOx emissions in the company Sumicol S.A. Colombian Ministry of Science, Sumicol, and UdeA.
CO2 fixation produced during biomass fermentation through environmental-friendly processes Ministry of Agriculture and UdeA.
Development of the value aggregation chain of oils obtained from species cultivated in Colombia through sustainable processes Colombian Ministry of Science and UdeA.
Temporary Union: National Research Center for Agro-industrialization of Aromatic and Medicinal Tropical Plants (CENIVAM).
Main Research Results
Transformation of essential oils through clean processes.
Synthesis of catalytic materials.
Active materials for NOx reduction.
Materials for the elimination of organochlorine compounds.
Research Portafolio
The group synthesizes and characterizes materials that can be used as catalysts.
Evaluation of catalysts activity in liquid and gas phases.
Analysis of NOx through chemiluminescence and gas IR.
Analysis of solid, liquid and gaseous samples through IR.
Characterization of solids through programmed temperature techniques (TPR, TPD, TPO) and chemisorption coupled to mass spectrometer.
Analysis of essential oils.
Modeling and simulation of chemical processes.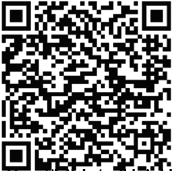 More Information

Z7_NQ5E12C0LOF160QDKRNCOGGJA3
Z7_NQ5E12C0LOF160QDKRNCOGGJQ0
Portal UdeA - Iconos Footer - WCV(JSR 286)
Actions