Z7_NQ5E12C0LOF160QDKRNCOGGJI3
Portal U de A - Cabezote - WCV(JSR 286)
Actions
Teclas de Ayuda de acceso Rápido
ALT + 1 Inicio
ALT + 2 Noticias
ALT + 3 Mapa de sitio
ALT + 4 Búsqueda
ALT + 5 Preguntas frecuentes
ALT + 6 Atención al ciudadano
ALT + 7 Quejas y reclamos
ALT + 8 Iniciar Sesión
ALT + 9 Directorio telefónico
viernes, 12 de agosto 2022
12/08/2022
Links
Z7_NQ5E12C0LOF160QDKRNCOGGJ35
Inglés UdeA - MegaMenu - JSR(286)
Actions
Z7_NQ5E12C0LOF160QDKRNCOGGJA0
Portal U de A - Visor de Contenido - WCV(JSR 286)
Actions
Z7_NQ5E12C0LOF160QDKRNCOGGJA1

CCComposites (Cements, ceramics and composites)
Actions
CCComposites (Cements, ceramics and composites)
Academic Unit:
Faculty of Engineering
OECD
Discipline Engineering and technology
Subdiscipline Other engineering and technologies
Strategic Focus
The CCComposites group's mission is to promote research, development, and entrepreneurship in materials manufacturing and development in Colombia, contributing from basic science to applied engineering. In addition, it is willing to work towards planning multidisciplinary proposals that involve sustainable development based on the environment, economy, and community, in order to solve important issues through science and engineering. Therefore, education, dissemination, and appropriation of knowledge are an important part of the group's activities.
Research Areas and Topics
Composite and nanocomposite materials.
Building materials.
Ceramic materials.
Natural fibers.
Materials in art.
Disposal and recycling of solid waste.
Circular economy.
Advanced manufacturing.
3D printing (additive manufacturing).
Green manufacturing.
Engineering education.
Sustainable Development Goals (SDGs)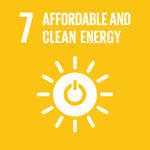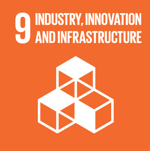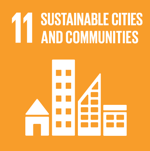 Group Coordinator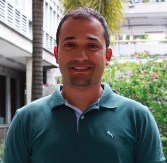 Henry A. Colorado L., Ph.D.
Ph.D. in Materials Science and Engineering
University of California.
Group Coordinator Email
Scientific Cooperation
Collaborative Relationships
Instituto Militar de Engenharia, Brazil.
Universidad Técnica Federico Santa María Chile.
Guangdong University of Technology, China.
State University of Northern Rio de Janeiro, Brazil.
Missouri University of Science and Technology, USA.
Politecnico di Torino, Italy.
The University of Florida, USA.
The University of California Los Angeles, USA.
The University of Tennessee, Knoxville, USA.
Notable Projects
Use of hazardous waste as raw material in building materials.
3D printing (additive manufacturing) of building materials.
Natural fibers composite materials for impact applications.
Materials in art and Colombian culture.
Research Portafolio
Evaluation of use and assessment of solid and hazardous waste.
Circular economy study of a manufacturing process.
Mechanical and micro-structural evaluation of ceramic and composite materials.
3D printing (additive manufacturing) of plastic materials (resin and thermoplastic), and inorganic resins (cement, clay, and ceramics).
Research training, writing scientific reports, and potential patents in the Group's areas of expertise (manufacturing and materials).

More Information

Z7_NQ5E12C0LOF160QDKRNCOGGJA3
Z7_NQ5E12C0LOF160QDKRNCOGGJQ0
Portal UdeA - Iconos Footer - WCV(JSR 286)
Actions