Z7_NQ5E12C0LOF160QDKRNCOGGJI3
Portal U de A - Cabezote - WCV(JSR 286)
Actions
Teclas de Ayuda de acceso Rápido
ALT + 1 Inicio
ALT + 2 Noticias
ALT + 3 Mapa de sitio
ALT + 4 Búsqueda
ALT + 5 Preguntas frecuentes
ALT + 6 Atención al ciudadano
ALT + 7 Quejas y reclamos
ALT + 8 Iniciar Sesión
ALT + 9 Directorio telefónico
lunes, 15 de agosto 2022
15/08/2022
Links
Z7_NQ5E12C0LOF160QDKRNCOGGJ35
Inglés UdeA - MegaMenu - JSR(286)
Actions
Z7_NQ5E12C0LOF160QDKRNCOGGJA0
Portal U de A - Visor de Contenido - WCV(JSR 286)
Actions
Z7_NQ5E12C0LOF160QDKRNCOGGJA1

Research Group on Biomaterials
Actions
Research Group on Biomaterials
Academic Unit:
Faculty of Engineering
OECD
Discipline Engineering and technology
Subdiscipline Other engineering and technologies
Strategic Focus
The group's mission is to generate, apply and transmit knowledge on topics related to biomaterials in order to satisfy the existent demand of professionals formed in this discipline. Our group is supported by and works together with well-known, experienced organizations and research centers, which guarantees its continuous strengthening and recognition both regionally and nationwide.
Research Areas and Topics
Mechanical behavior of biomaterials.
Development, processing and characterization of scaffolds for tissue engineering.
Extraction of biopolymers from natural sources.
Superficial modification of ceramic and polymeric biomaterials.
Synthesis, characterization, and application of bioglass and of calcium phosphate-type ceramic materials.
Sustainable Development Goals (SDGs)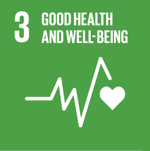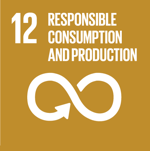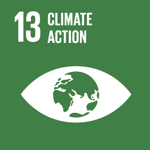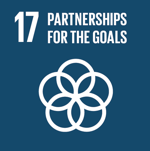 Group Coordinator

Diana Marcela Escobar Sierra, PhD
PhD in Chemical Sciences
Universidad de Antioquia.
Group Coordinator Email
Research Group Email
Scientific Cooperation
Collaborative Relationships
Universidad Nacional de Colombia, Medellin Campus (UNAL).
Metropolitan Technological Institute, Medellin (Instituto Tecnológico Metropolitano ITM).
Universidad Pontificia Bolivariana (UPB).
Universidad EAFIT.
Escuela de Ingeniería de Antioquia EIA (EIA).
Sampedro Medical Industries.
Cecoltec.
INVIMA.
Notable Projects
Development of bone substitutes composed of natural polymers and hydroxylapatite nanofibers.
Evaluation of the morphological, mechanical, and in vitro biocompatibility-related properties of hidroxylapatite foams and biopolymer-coated hydroxyapatite foams.
Development of bioactive glass from various sources of silico for reinforcing chitosan scaffolds in tissue engineering.
Main Research Results
Development of two bone substitutes composed of two natural polymers: carrageenan and hidroxylapatite nanofiber-coated fibroin (both entirely produced in the laboratory).
Demonstration of the morphological, mechanical, and in vitro biocompatibility-related properties of hidroxylapatite foams produced in the laboratory.
Development of a bioactive glass from various sources of silico obtained from natural sources such as rice husk and corozo shell.
Research Portafolio
Synthesis and fabrication of biomaterials.
Evaluation of biomaterial properties.
Physical–chemical characterization trials for materials.
Counseling and consulting on re-use analysis to companies providing medical services.
Design of equipment for the analysis of biomaterial properties.
Preparation of formulations for food protection purposes.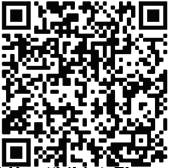 More Information

Z7_NQ5E12C0LOF160QDKRNCOGGJA3
Z7_NQ5E12C0LOF160QDKRNCOGGJQ0
Portal UdeA - Iconos Footer - WCV(JSR 286)
Actions