Z7_NQ5E12C0LOF160QDKRNCOGGJI3
Portal U de A - Cabezote - WCV(JSR 286)
Actions
Teclas de Ayuda de acceso Rápido
ALT + 1 Inicio
ALT + 2 Noticias
ALT + 3 Mapa de sitio
ALT + 4 Búsqueda
ALT + 5 Preguntas frecuentes
ALT + 6 Atención al ciudadano
ALT + 7 Quejas y reclamos
ALT + 8 Iniciar Sesión
ALT + 9 Directorio telefónico
miércoles, 17 de agosto 2022
17/08/2022
Links
Z7_NQ5E12C0LOF160QDKRNCOGGJ35
Inglés UdeA - MegaMenu - JSR(286)
Actions
Z7_NQ5E12C0LOF160QDKRNCOGGJA0
Portal U de A - Visor de Contenido - WCV(JSR 286)
Actions
Z7_NQ5E12C0LOF160QDKRNCOGGJA1
Alternative Energy Group
Academic Unit:
Faculty of Engineering
OECD
Discipline Engineering and technology
Subdiscipline Mechanical engineering
Strategic Focus
The Alternative Energy Group — GEA seeks to develop real, practical, and effective solutions to the optimal use of non-conventional renewable energy sources, such as biomass and solar, wind, hydraulic, and hydrokinetic energy through the integration of teaching, research, and community outreach activities. Additionally, the Group seeks to promote the training of high-level human resources that contribute to social welfare and economic competitiveness of the country.
Research Areas and Topics
Automation and control.
Wind energy.
Mini-hydraulic energy.
Hydrokinetic energy.
Wave energy.
Solar energy.
Photodegradation of pollutants.
Advanced water treatment technologies.
Vibrations.
Manufacturing processes.
Sustainable Development Goals (SDGs)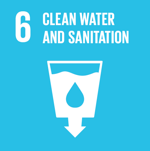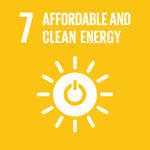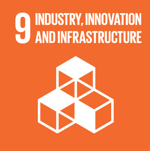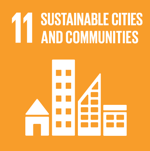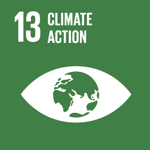 Group Coordinator

Edwin Lenin Chica Arrieta, PhD
PhD in Industrial Engineering
Universidad De Valladolid, Spain.
Group Coordinator Email
Research Group Email
Scientific Cooperation
Collaborative Relationships
Investigation and Environmental Innovation Group (GIIAM) Institución Universitaria Pascual Bravo, Medellin.
Advanced Materials and Energy Research Group Instituto Tecnológico Metropolitano.
Mechanical Engineering Research Group Universidad de Pamplona.
Engineering, Science, and Technology Research Group (ICT) Universidad of Córdoba.
Research Group on Agri-environmental Issues Institución Universitaria Tecnológico de Antioquia.
Notable Projects
Small-scale electric power generation using hydraulic and hydrokinetic turbines.
Development and assessment of a technological package for the energy valuation of ruminal content in export abattoirs and municipal slaughterhouses.
Design, simulation, and construction of a wind generator prototype for low wind speeds using a biocomposite material from Colombian natural fibers.
Main Research Results
"Experimental analysis on the performance of a pico-hydro Turgo turbine." Journal of King Saud University - Engineering Sciences
"Design and optimization of a multi-element hydrofoil for a horizontal-axis hydrokinetic turbine." Energies. 2019; 12(24):4679
"Development and performance evaluation of an improved biomass cookstove for isolated communities from developing countries." Case Studies in Thermal Engineering. 14, 100435, 2019
"Photovoltaic array for powering advanced oxidation processes: Sizing, application and investment costs for the degradation of a mixture of anthracene and benzo[a]pyrene in natural water by the UV/H2O2 system." Journal of Environmental Chemical Engineering, 2018. 6(2), pp. 2751-2761
Research Portafolio
Design and production of hydraulic turbines.
Design and installation of photovoltaic solar systems.
Design and simulation of mechanical systems.
Energetic control systems and RUE.
Measurement of mechanical torque of hydraulic turbines.
Characterization of electrical power generation equipment from renewable sources.
Dynamic and structural fluid simulation of mechanical systems.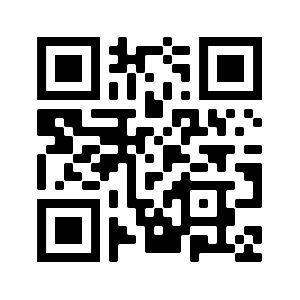 More Information

Z7_NQ5E12C0LOF160QDKRNCOGGJA3
Z7_NQ5E12C0LOF160QDKRNCOGGJQ0
Portal UdeA - Iconos Footer - WCV(JSR 286)
Actions