Z7_NQ5E12C0LOF160QDKRNCOGGJI3
Portal U de A - Cabezote - WCV(JSR 286)
Actions
Teclas de Ayuda de acceso Rápido
ALT + 1 Inicio
ALT + 2 Noticias
ALT + 3 Mapa de sitio
ALT + 4 Búsqueda
ALT + 5 Preguntas frecuentes
ALT + 6 Atención al ciudadano
ALT + 7 Quejas y reclamos
ALT + 8 Iniciar Sesión
ALT + 9 Directorio telefónico
miércoles, 17 de agosto 2022
17/08/2022
Links
Z7_NQ5E12C0LOF160QDKRNCOGGJ35
Inglés UdeA - MegaMenu - JSR(286)
Actions
Z7_NQ5E12C0LOF160QDKRNCOGGJA0
Portal U de A - Visor de Contenido - WCV(JSR 286)
Actions
Z7_NQ5E12C0LOF160QDKRNCOGGJA1

Analytics and Research for Decision Making ALIADO
Actions
Analytics and Research for Decision Making ALIADO
Academic Unit:
Faculty of Engineering
OECD
Discipline Engineering and technology
Subdiscipline Other engineering and technologies
Strategic Focus
ALIADO (Analytics and Research for Decision Making) is a research group that, by using analytics and scientific examination, contributes to the making of strategic decisions in the industrial and the service delivery sectors.
Research Areas and Topics
Analytics for Decision Making.
Urban and Sustainable Logistics.
Service Logistics (Health–Humanitarian).
Performance and Risk Measurement.
Modeling and Optimization of Logistic Systems and Supply Chains.
Sustainable Development Goals (SDGs)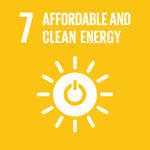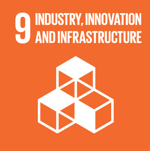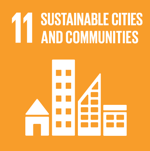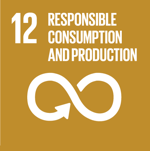 Group Coordinator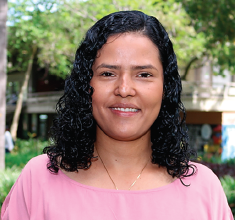 Olga Cecilia Usuga Manco, PhD
PhD in Statistical Sciences
University of São Paulo.
Group Coordinator Email
Research Group Email
Scientific Cooperation
Collaborative Relationships
HACEB.
IPS Universitaria.
Pablo Tobón Uribe Hospital.
Familia–Sancela Group.
GOMAC (Universidad Nacional de Colombia, Medellin Campus).
Research Group on Statistics from Universidad Nacional de Colombia, Medellin Campus.
GES (Universidad de Antioquia).
LabRisc (Polytechnic School of the University of São Paulo).
Notable Projects
Technological platform for telemedicine services, medical emergencies, and permanent monitoring for patients. This platform also supports prevention and promotion programs, such as the resources and inventory management system for SIES-M.
Electric vehicle routing problems.
Regression models for reliability.
Demand management in public bicycle systems.
Main Research Results
Formation of master's degree students: Pharmaceutical inventory management model for pre-hospital care, and simulation model for analyzing the problem of ambulance relocalization in a medical emergencies service.
Published articles: The electric vehicle routing problem with nonlinear charging function DOI: 10.1016/j.trb.2017.02.004
Formation of Young Researchers; national and international presentations and software development: https://bit.ly/2y12ER7
Formation of master's degree students: Designing strategies for unit repositioning in Public Bicycle Systems.
Research Portafolio
Optimization models for strategic and tactical planning of supply chains.
Application of localization and zonification models to urban logistics and health.
Application of statistical and Machine Learning models to health, logistics, and education.
Counseling and consulting on the group's lines of research.
Continuous education in the group's lines of research.

More Information

Z7_NQ5E12C0LOF160QDKRNCOGGJA3
Z7_NQ5E12C0LOF160QDKRNCOGGJQ0
Portal UdeA - Iconos Footer - WCV(JSR 286)
Actions